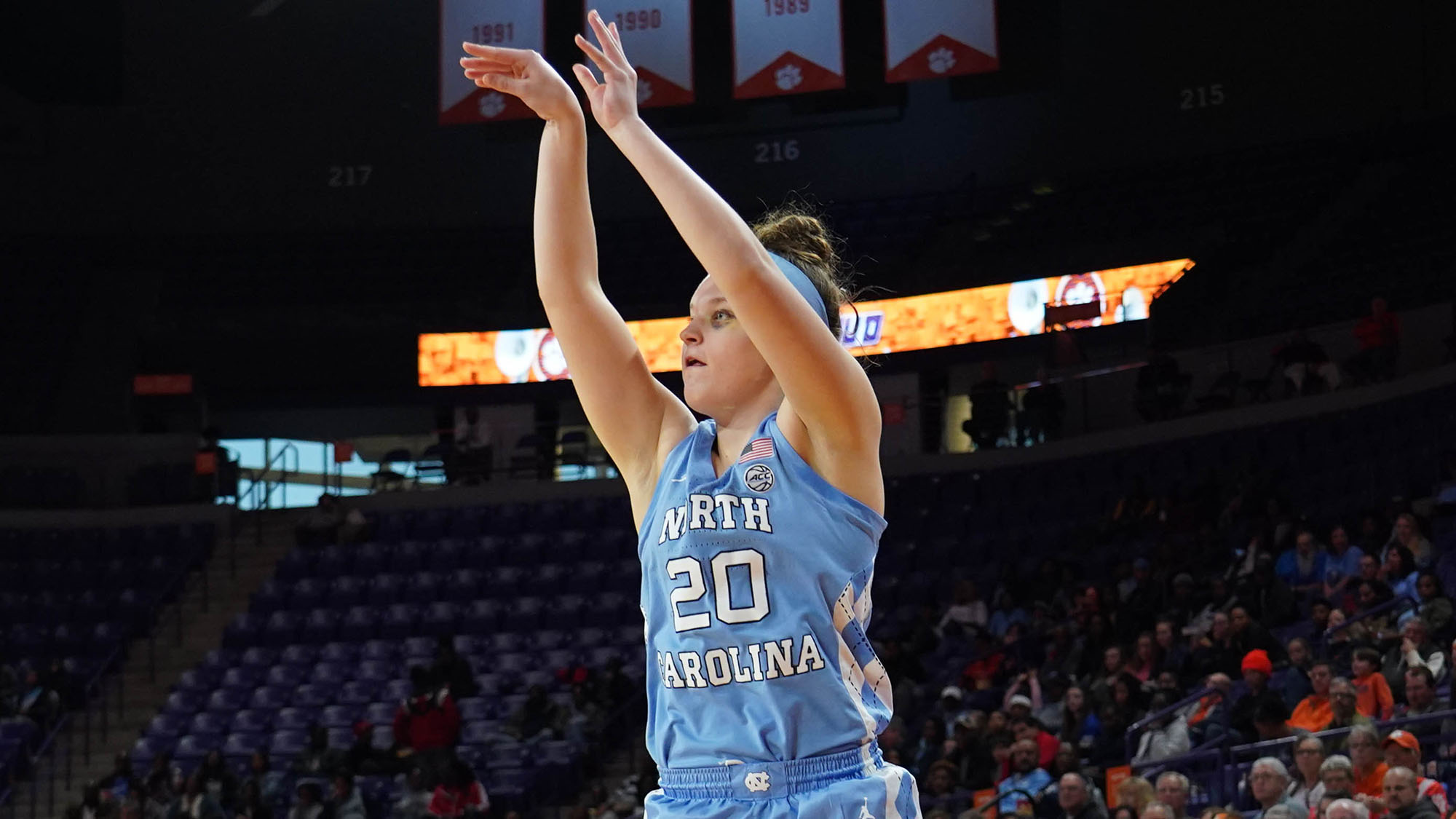 The No. 8-seeded UNC women's basketball team got its ACC Tournament off to a good start Thursday afternoon at the Greensboro Coliseum, defeating the No. 9 seed Georgia Tech Yellow Jackets 80-73 even while missing a pair of key players.
Sophomore forward Janelle Bailey–an All-ACC Second Team performer–was sidelined for disciplinary reasons, while guard Stephanie Watts missed the game with an injury.
Still, though, the Tar Heels managed to pull out the win behind 20 points and six three-pointers from guard Leah Church–who normally sees limited minutes off the bench.
Church's career game was the major key to helping the team overcome those big-time absences, but UNC also received 19 points and nine assists from senior guard Paris Kea and 18 points from Shayla Bennett.
Georgia Tech led by as many as 10 points in the first half, and was in the lead for the majority of the game overall.
A pair of free throws from Bennett, however, tied the game at the end of the third quarter. From there, UNC took the lead and never let it go the rest of the way.
The Tar Heels also won the game despite being out-rebounded 42-39 and shooting just 39.7 percent compared to 45.3 percent for the Yellow Jackets.
Up Next:
UNC takes on No. 1 Seed Notre Dame in Friday's quarterfinals in a rematch of a game where the Tar Heels pulled off a stunning upset earlier this year. Tip-off is scheduled for 2 p.m.
Photo via UNC Athletics