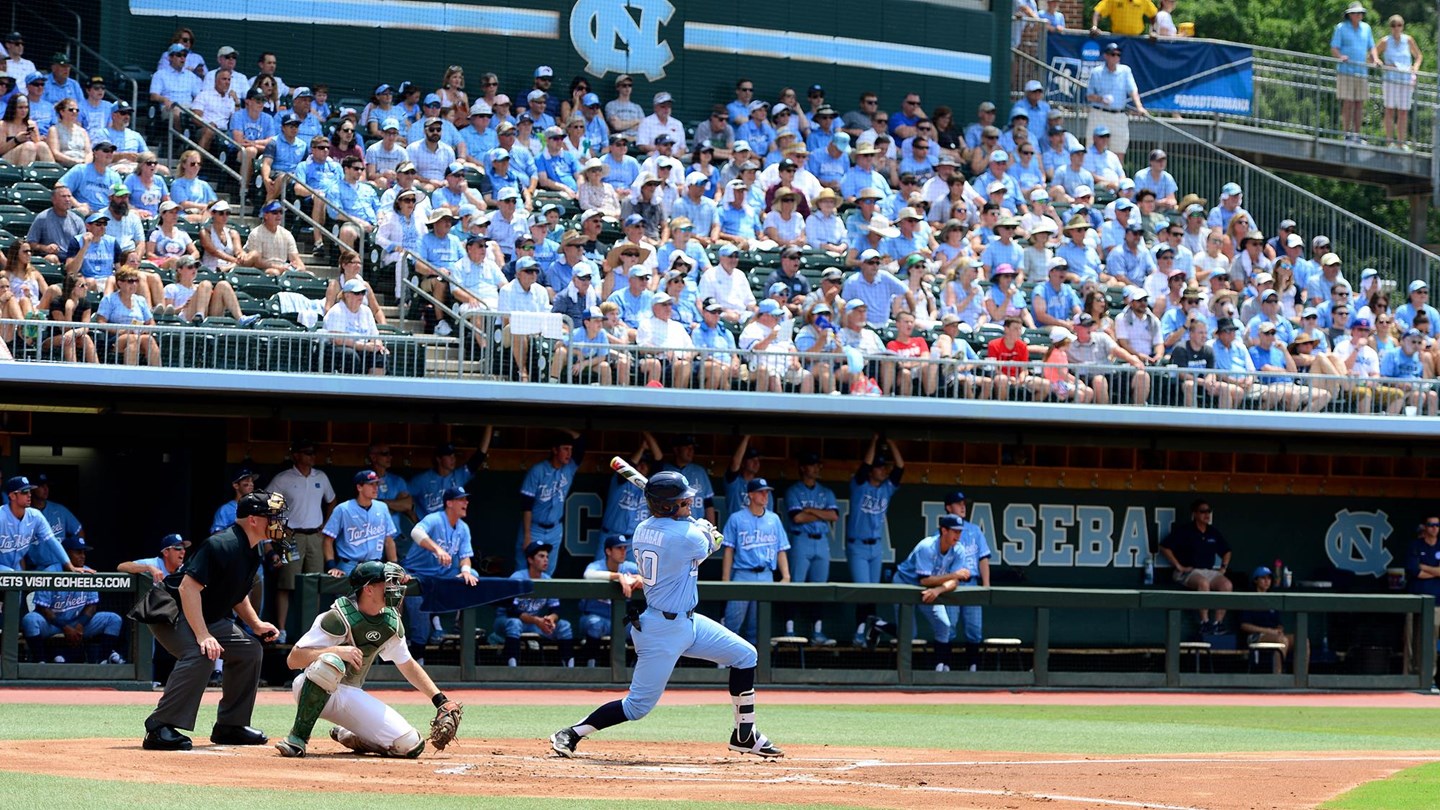 Game times and pairings were released Monday for this year's College World Series in Omaha, as No. 6 seed UNC will open up its schedule with a game against No. 3 seed Oregon State on Saturday at 3 p.m.
It marks the seventh College World Series appearance in the last 13 seasons for UNC, which has made the trip to Omaha a total of 11 times in program history.
The Tar Heels (43-18) have posted a perfect 5-0 record so far in the NCAA Tournament, but will be facing off against an Oregon State team which has posted a phenomenal record of 49-10-1 this season.
Saturday will also feature a second game between Washington and Mississippi State, with the winners and losers of the two contests facing off against each other on Monday.
On the other side of the bracket–where the initial games will be played Sunday–No. 5 Arkansas will face No. 13 Texas and No. 1 Florida take on No. 9 Texas Tech.
The winners of each bracket will then face-off in a best two-out-of-three series for the national championship from June 25-27.
Photo via Jeffrey A. Camarati (UNC Athletics)