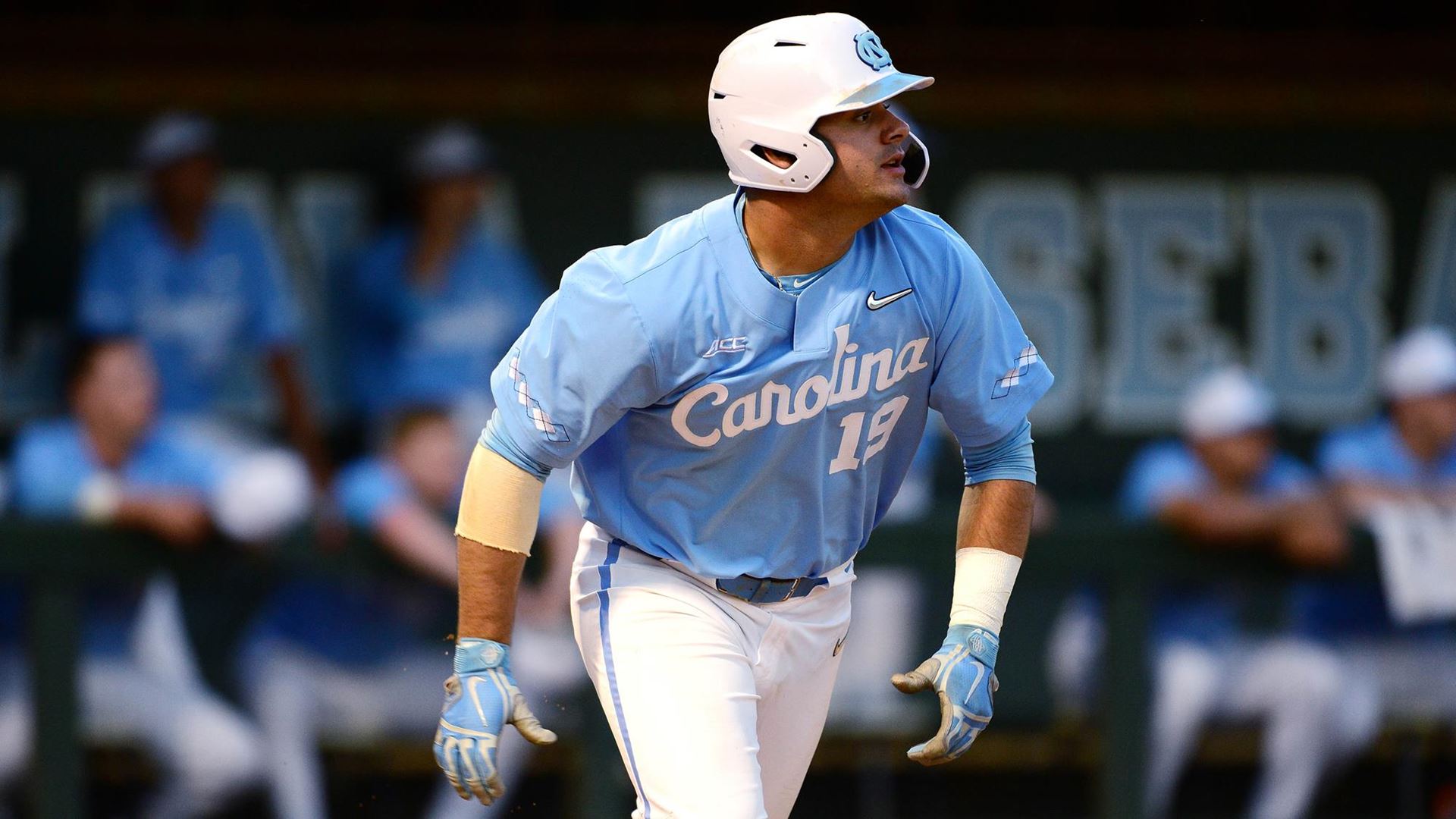 A top-15 showdown on Wednesday night at Boshamer Stadium didn't go quite the way the No. 13 UNC baseball team had hoped for, as the No. 9 East Carolina Pirates came into Chapel Hill and left with a 9-5 victory.
ECU (37-11) scored six runs in the top of the first inning to take control of the game, and led 8-1 after the first three innings were complete.
Freshman Aaron Sabato homered and drove in two runs for the Tar Heels (35-13), but it would not be enough to overcome the early deficit.
UNC did have a chance to potentially tie the game in the bottom of the ninth, however, but Dylan Harris struck out with the bases loaded to end the game.
Up Next:
The Tar Heels will now head to Pittsburgh for a three-game series this weekend, with the first game beginning on Friday at 6 p.m.
Photo via UNC Athletics