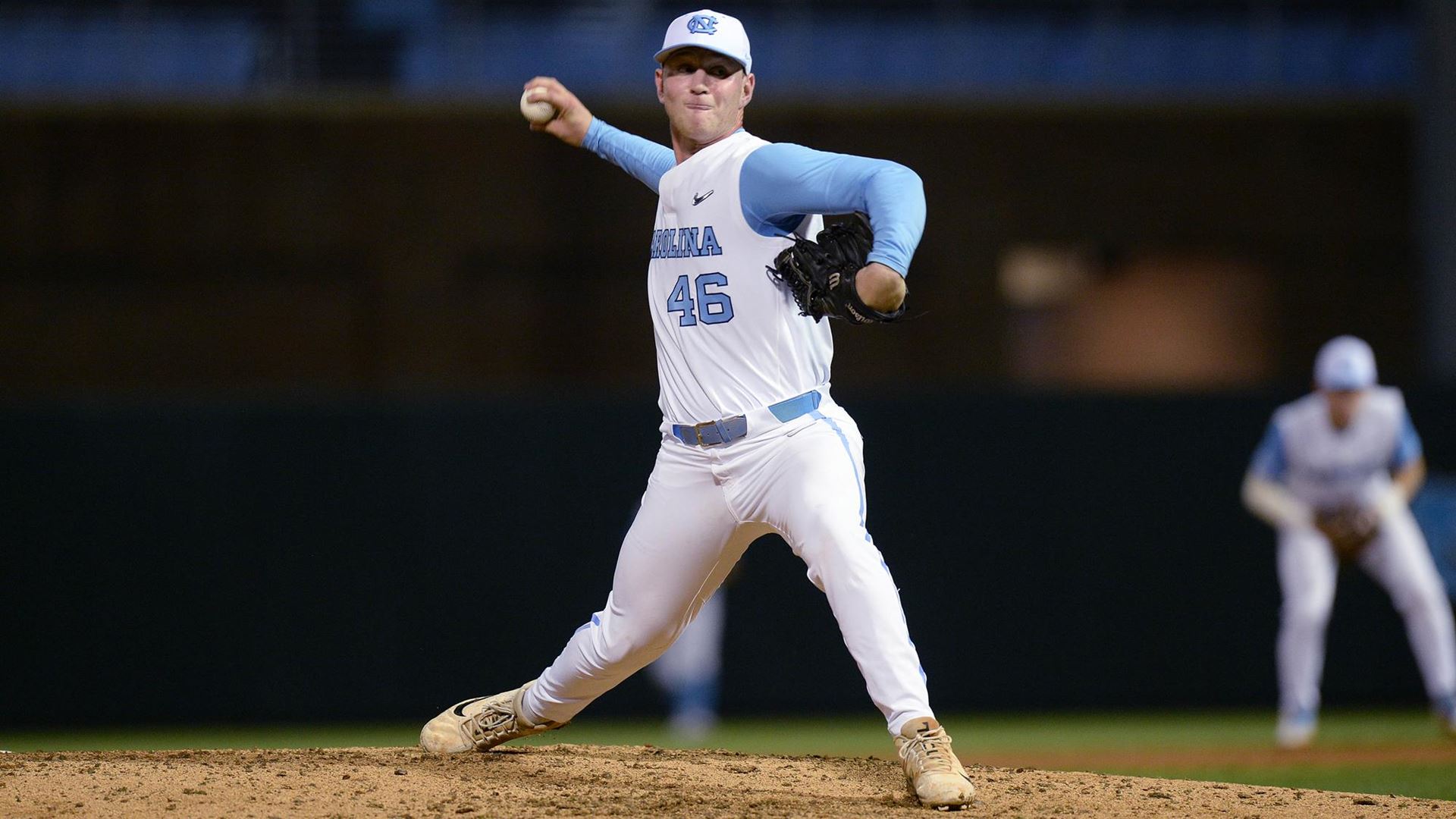 Make it two blowout wins over the last two days for the 21st-ranked UNC baseball team, as the Tar Heels rolled to a 12-4 victory on Wednesday night at Boshamer Stadium over the visiting Davidson Wildcats.
Aaron Sabato drove in three runs, while Michael Busch and Brandon Martorano each had two RBIs apiece to lead the offensive charge for UNC (25-9).
Davidson (14-14) took a 1-0 lead in the top of the first inning, but the Tar Heels responded with four runs in the third, five more in the fourth and another in the fifth to take a commanding 10-1 advantage–erasing any doubt about the game's final outcome.
Up Next:
The Tar Heels hit the road this weekend for a three-game ACC series at Notre Dame, beginning on Friday at 6 p.m.
Photo via UNC Athletics