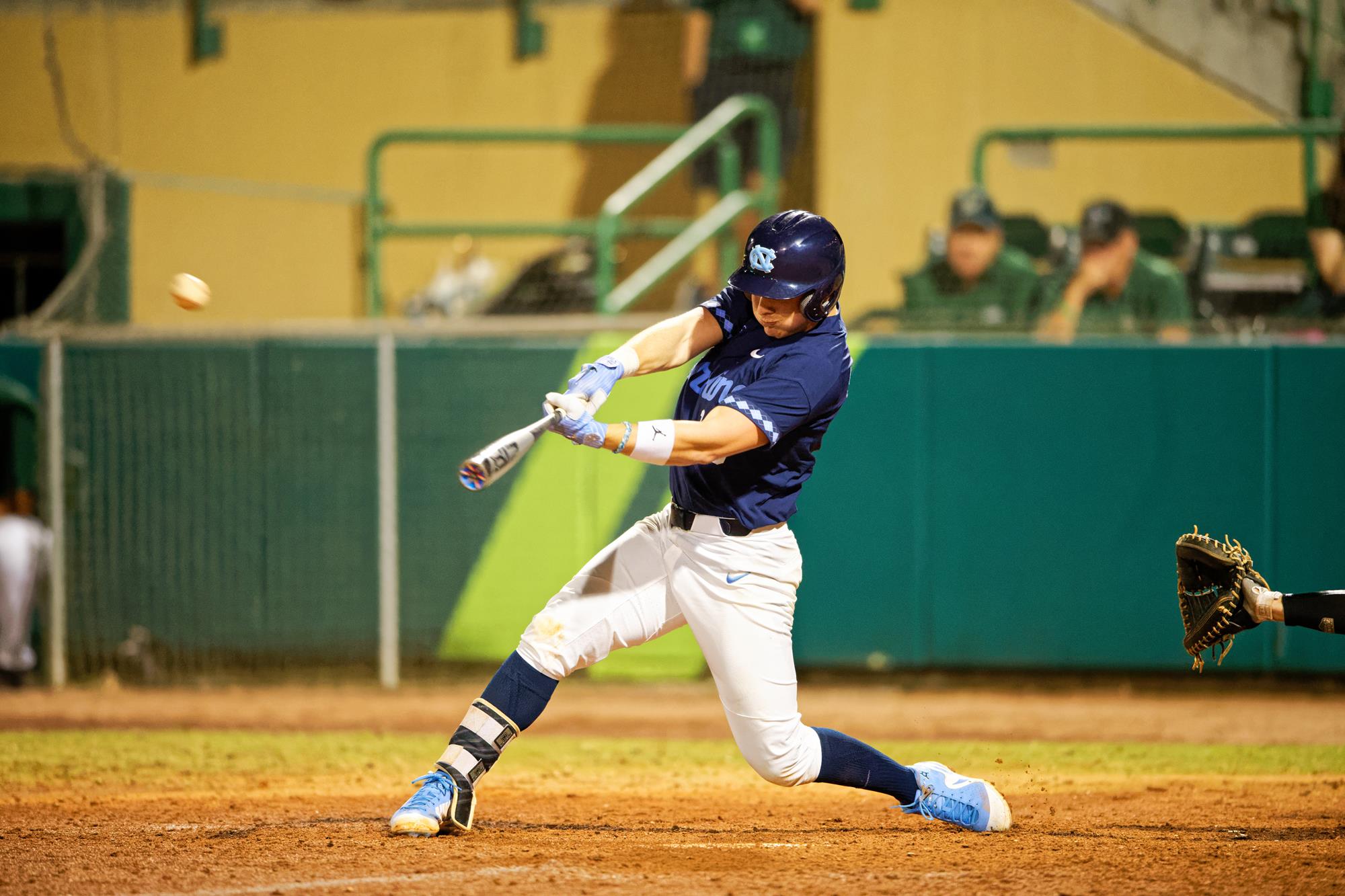 Friday night's season opener for the sixth-ranked UNC baseball team saw the Tar Heels put together a late-game rally, but it wouldn't quite be enough to avoid falling 4-3 on the road to the South Florida Bulls.
Sophomore first baseman Michael Busch hit a three-run homer for UNC in the top of the seventh inning to bring the deficit to just one run–but the team wasn't able to scratch across the elusive game-tying run.
The Tar Heels put a pair of runners on base in the eighth inning–and another in the ninth–but USF closer Andrew Perez was able to escape both jams in order to pick up the save and earn the win for his team.
Facing off against UNC's preseason All-ACC starting pitcher Gianluca Dalatri, the Bulls used a trio of infield singles to load the bases in the bottom of the second inning. From there, a two-out single by Alec Wisely plated two runs and gave USF an early lead to work with.
The Bulls would then add one run in the fourth inning and another in the fifth, as the UNC offense struggled to keep pace–recording just three of its eight total hits over the first six frames.
Busch's seventh-inning homer appeared to be the start of a huge turnaround for the Tar Heels, who tallied four hits in that inning alone.
With pressure mounting, however, USF was able to hang tight and seal the deal before things got too crazy.
Up Next:
The Tar Heels now have to turn around and try again for their first victory of the new season, as they'll play the second of three games against USF on Saturday. First pitch is set for 6:30 p.m.
Photo via UNC Athletics
Photo via UNC Athletics