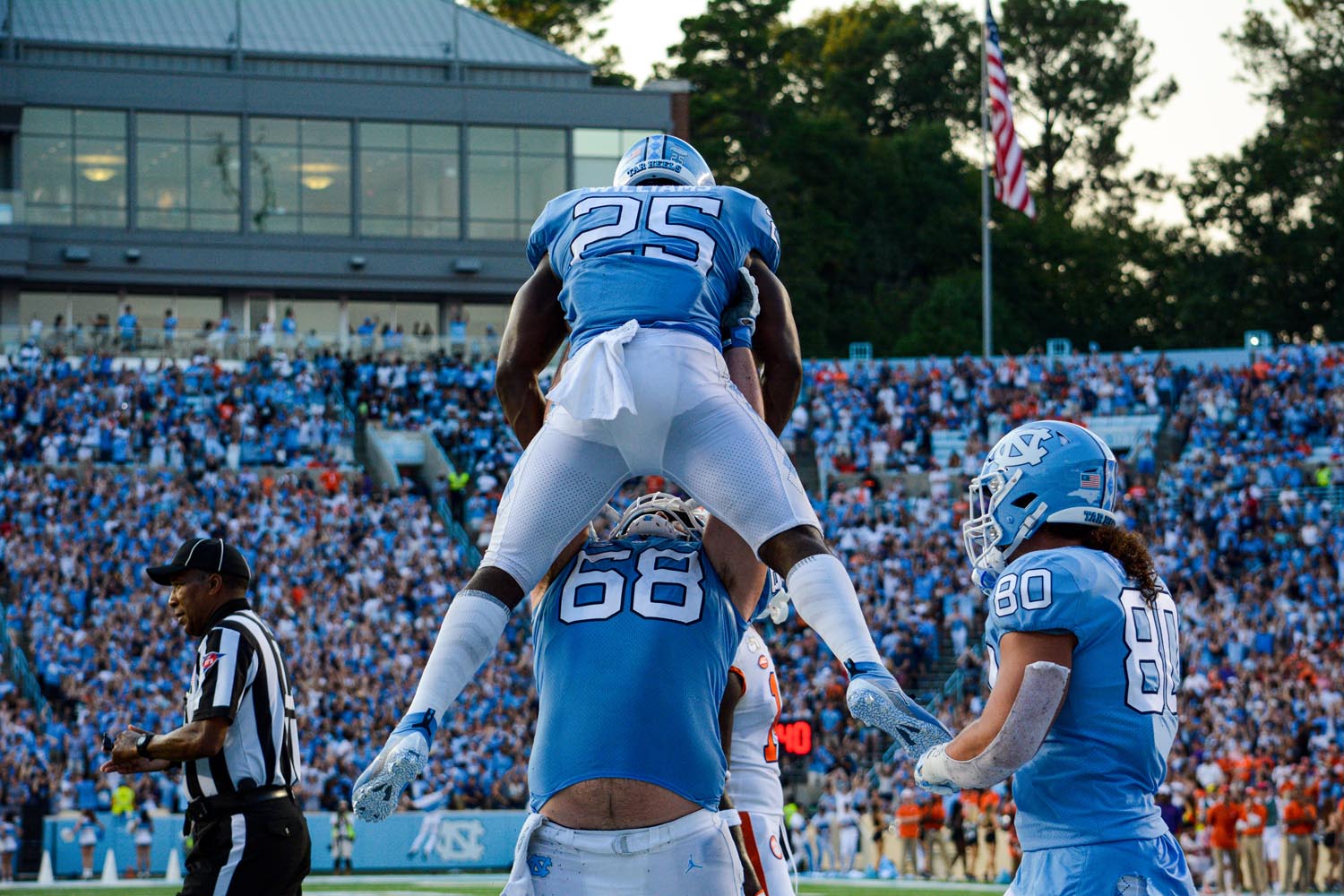 A total of four Tar Heels were selected Monday to the Pro Football Focus ACC Team of the Week following the team's 38-22 win at Georgia Tech on Saturday, headlined by freshman quarterback Sam Howell.
Joining Howell on PFF's ACC Team of the Week were sophomore tailback Javonte Williams, sophomore center Brian Anderson and senior defensive tackle Jason Strowbridge.
Howell had a monster game that has seen him rake in numerous weekly honors already, throwing for a career-high 376 yards and four touchdowns.
The signal-caller wasn't the only one who posted their best statistical game, though, as Williams ran for a career-high 144 yards and a touchdown against the Yellow Jackets.
For Anderson–who took over earlier this season for injured senior Nick Polino–it was his ability to protect Howell that earned him his spot on the PFF team. Anderson allowed Howell to be hurried just two times in 54 pass dropbacks, while also helping pave the way for Williams' career day.
Strowbridge, meanwhile, anchored the strong Tar Heel defensive performance with two quarterback pressures and a huge run stop inside. He was an every-down force for defensive coordinator Jay Bateman, as he has been all season long when healthy.
For the full list of players selected to PFF's ACC Team of the Week, click here.
Photo via Dakota Moyer