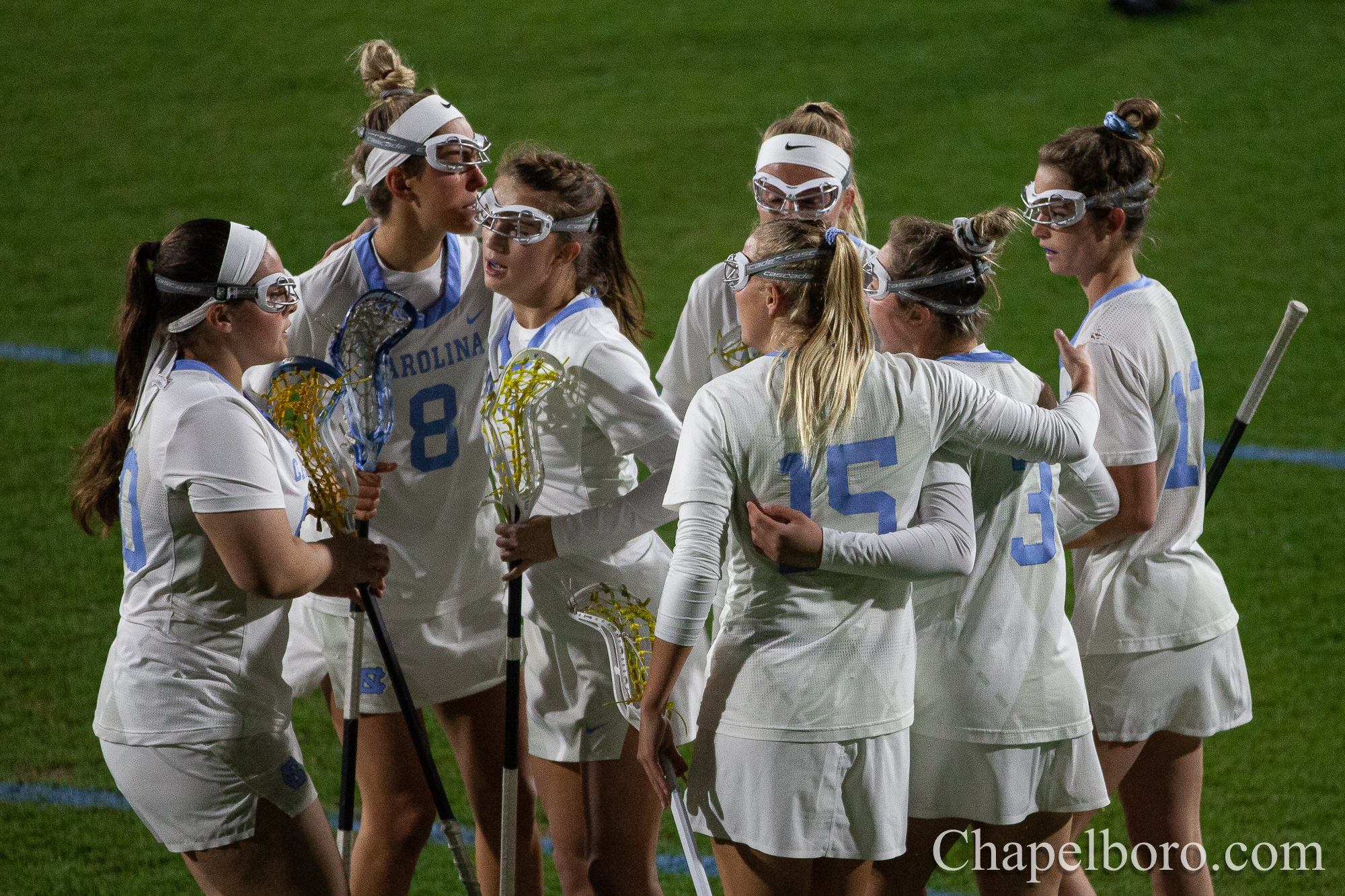 Inside Lacrosse magazine released its women's All-American teams on Tuesday for the shortened 2020 season, with a grand total of five Tar Heels earning the prestigious honor.
Senior Katie Hoeg–UNC's all-time leading scorer–was joined by juniors Jamie Ortega and Emma Trenchard as First Team selections. No other school had more players earn first-team selections.
Hoeg's 52 points (22 goals, 32 assists) put her in a tie for tops in the nation when the season was canceled due to the coronavirus pandemic, while Ortega was just behind with 45 points of her own (32 goals, 13 assists). Trenchard held onto her status as one of the nation's top defenders, meanwhile, showing why she was the 2019 ACC Defender of the Year and a member of the U.S. National Team.
Earning honorable mention honors were juniors Scottie Rose Growney and Taylor Moreno.
Growney was in the midst of a breakout season with 22 goals and five assists through the first seven games. Moreno was again one of the nation's top goalies, posting an 8.03 goals against average–a number that ranked seventh nationally.
The Tar Heels were 7-0 and ranked No. 1 in the country at season's end.
Photo via Dakota Moyer