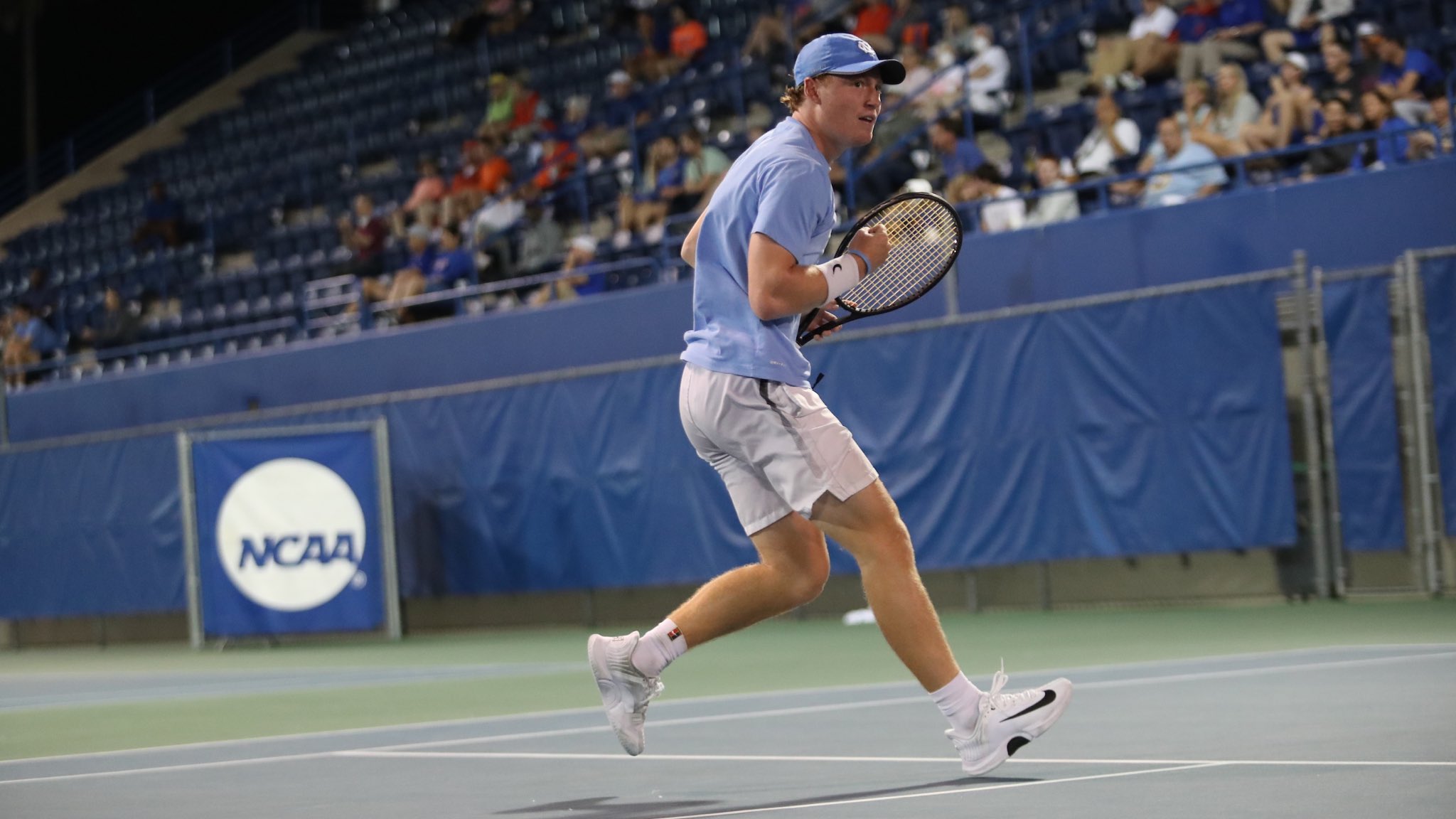 The UNC men's tennis team's season came to an end Friday in Florida, as the No. 2 overall seed Gators ousted the Tar Heels in the round of 16 by a score of 4-0.
Final: Florida 4, Carolina 0

A tough end to an extraordinary season.#GoHeels pic.twitter.com/jKPrMIXfQs

— UNC Men's Tennis 🐏🎾 (@carolinatennis) May 14, 2022
The Tar Heels fought hard against the defending national champions in the doubles point, with the team of Casey Kania and Logan Zapp taking their match 6-2. Henry Lieberman and Benjamin Sigouin came close to clinching the point for Carolina, tying their match at 6-6. But Lieberman and Sigouin fell 7-2 in the ensuing tiebreaker, giving the point to the Gators after the team of Brian Cernoch and Mac Kiger lost 6-4.
Cernoch couldn't find his groove in singles, falling to Florida's No. 2-ranked Ben Shelton 6-0, 6-1. Lieberman lost in straight sets as well, and then Kiger dropped a second-set tiebreaker to give the Gators the 4-0 win. The singles matches on each of the other three courts were much more competitive, but Carolina ultimately could not recover from its tough loss in the doubles point. Sigouin and Kiger's college careers are both over after exhausting their fifth years of eligibility.
This is the second straight tournament in which UNC has fallen in the round of 16. Despite the loss, the Tar Heels end the season with a solid record of 18-9, having won 10 of 13 matches down the stretch after struggling through the early part of the spring season.
Featured image via UNC Men's Tennis on Twitter
---
Chapelboro.com does not charge subscription fees, and you can directly support our efforts in local journalism here. Want more of what you see on Chapelboro? Let us bring free local news and community information to you by signing up for our biweekly newsletter.