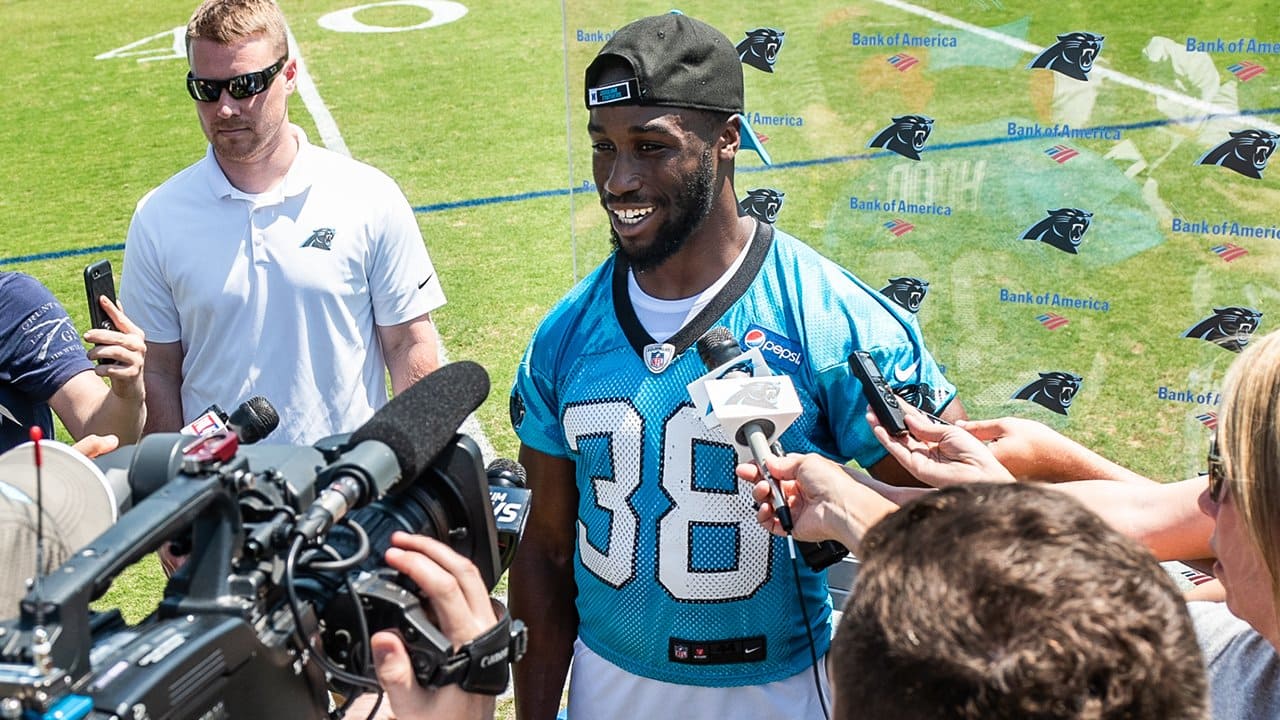 Former UNC star running back Elijah Hood agreed Monday to sign a one-year contract with the Carolina Panthers.
Hood–a Charlotte native–spent training camp with the Panthers last season, and scored a touchdown in their preseason opener before ultimately tearing his ACL on the opening kickoff of their fourth, and final, preseason game.
As a result, he spent all of the 2018 season on injured reserve.
Hood left UNC following his junior year and was drafted in the seventh round by the Oakland Raiders in 2017, where he spent the majority of that year on the Raiders' practice squad.
His sophomore season in Chapel Hill–where he rushed for 1,463 yards and 17 touchdowns–remains the second-most prolific rushing campaign in UNC history.
Photo via Panthers.com