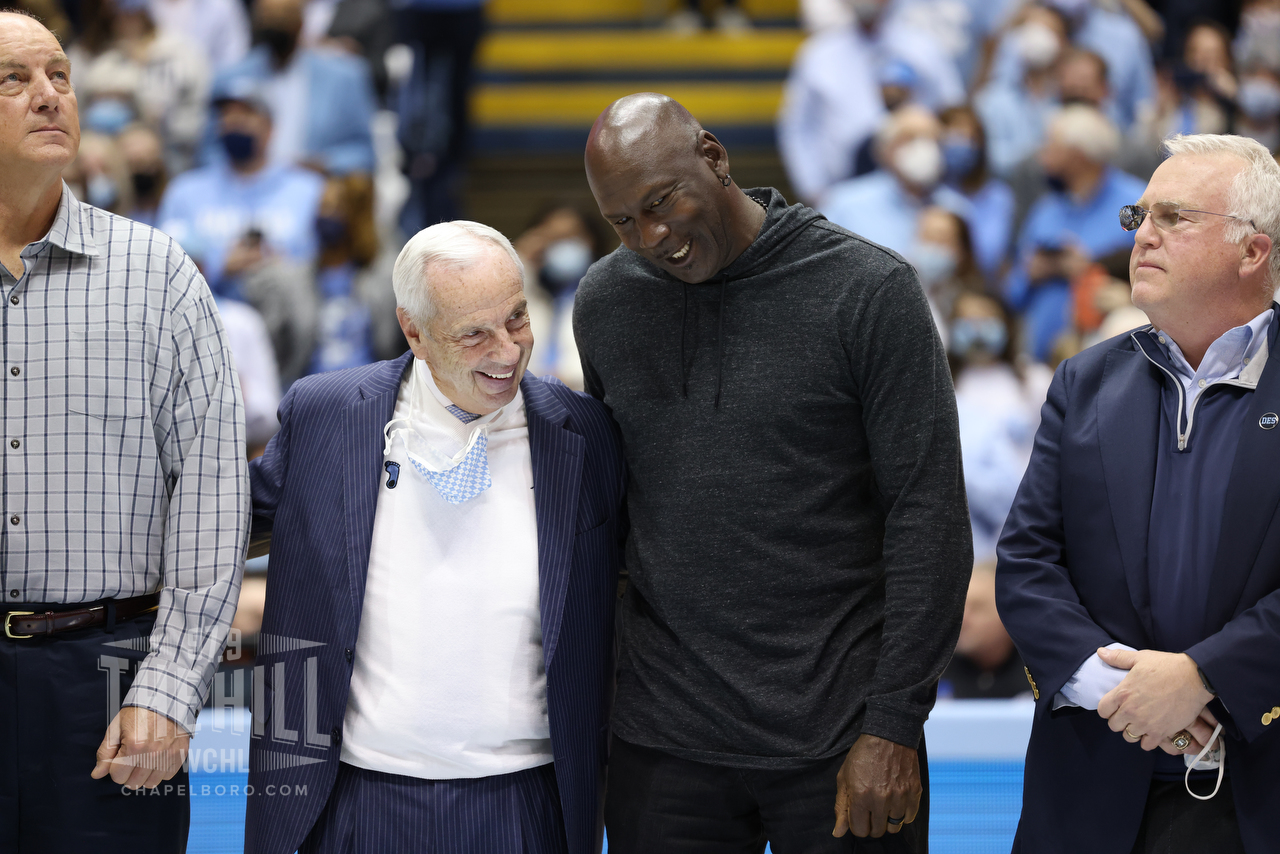 Even almost two decades after his (final) retirement, His Airness still dominates the NBA.
Michael Jordan will grace the cover of special editions of NBA 2K23, the video game announced Tuesday.
No other way to do it for 2️⃣3️⃣

Introducing our #NBA2K23 Cover Athlete Michael Jordan

🏀Michael Jordan Edition
🏆Championship Edition

Pre-order starting 7/7 pic.twitter.com/WwVTynbK2x

— NBA 2K (@NBA2K) July 5, 2022
It will be the fourth time the six-time NBA champion and UNC basketball alumnus has appeared on the cover, after being depicted on NBA 2K11, 2K12 and 2K16.
"After making 23 the most recognizable number in sports, it was only fitting that for NBA 2K23 we introduce the Michael Jordan Edition," said Alfie Brody, Vice President of Global Marketing Strategy for NBA 2K. "Additionally, we're thrilled to introduce a brand new premium edition of the game with the NBA 2K23 Championship Edition, as no other player embodies the word 'champion' like Jordan."
The video game is set to release in September, with pre-orders beginning on Thursday.
Featured image via Todd Melet
---
Chapelboro.com does not charge subscription fees, and you can directly support our efforts in local journalism here. Want more of what you see on Chapelboro? Let us bring free local news and community information to you by signing up for our biweekly newsletter.