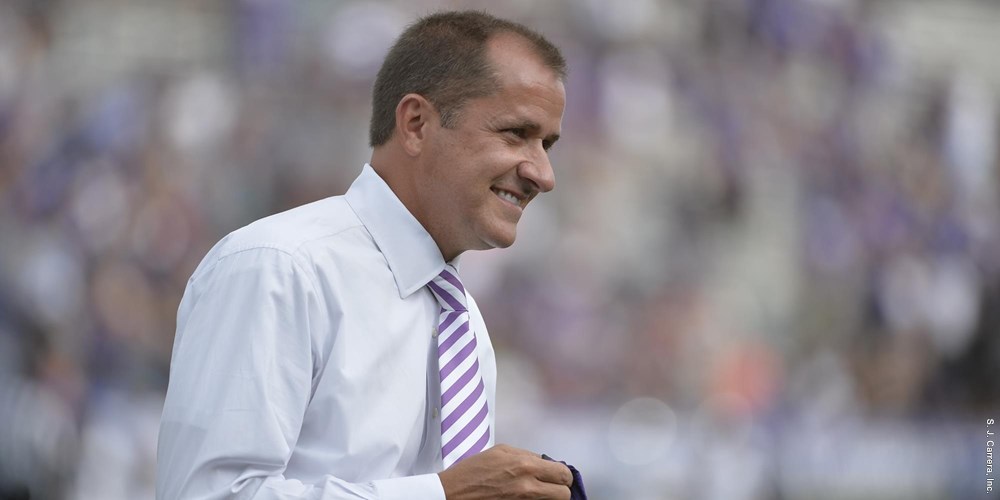 Northwestern Athletic Director James J. "Jim" Phillips was named the next commissioner of the ACC on Monday, as he will get set to replace the retiring John Swofford.
Swofford — a UNC alum — had been the league's commissioner since 1997 and oversaw the expansion of the league from nine to 15 teams. He announced his upcoming retirement as commissioner in June.
Phillips will take over in February with three decades of experience in Division I athletics. He has been in his current role at Northwestern since 2008.
Under Phillips' leadership, Northwestern has won conference or national titles in 10 different sports. A basketball program that had never made the NCAA Tournament finally did so for the first time in 2017, while the football program has made nine of its 15 all-time bowl appearances during Phillips' tenure.
The school has invested more than $500 million in new and renovated facilities over the last five years, supported by record fundraising success.
Data released by the NCAA also shows that Northwestern led all FBS schools for the second consecutive year by scoring a 98 percent overall Graduation Success Rate.
"Jim is one of the most talented athletic administrators in the country and uniquely qualified to successfully and seamlessly take over the helm of the ACC," ACC Board Chair Kent Syverud said. "Over the course of nearly 13 years, Jim has elevated and cemented Northwestern's position as an outstanding Power 5 athletics program.
"Northwestern's ascension in the world of intercollegiate athletics is a testament to Jim's vision, leadership and foundational dedication to the success of student-athletes," Syverud added. "The ACC is fortunate to have someone of Jim's caliber and integrity lead the conference at this pivotal moment in intercollegiate athletics."
UNC's Athletic Director Bubba Cunningham released a statement Monday afternoon on Phillips' hiring:
"Jim Phillips will continue the outstanding leadership of the Atlantic Coast Conference.  The history and legacy of the ACC has always been balancing the academic achievement and athletic excellence of our student-athletes, and Jim will continue that commitment.

Jim makes decisions that are in the best interest of students and we are fortunate that his leadership will support our student-athletes.

He has impeccable integrity, national stature, and has been recognized by many in the industry for his honors, appointments and roles on committees and governing bodies.

In addition to his professional experiences and successes, Jim is an incredible husband and father. I look forward to working with him in this new capacity."
Photo via Northwestern Athletics
Chapelboro.com does not charge subscription fees. You can support local journalism and our mission to serve the community. Contribute today – every single dollar matters.