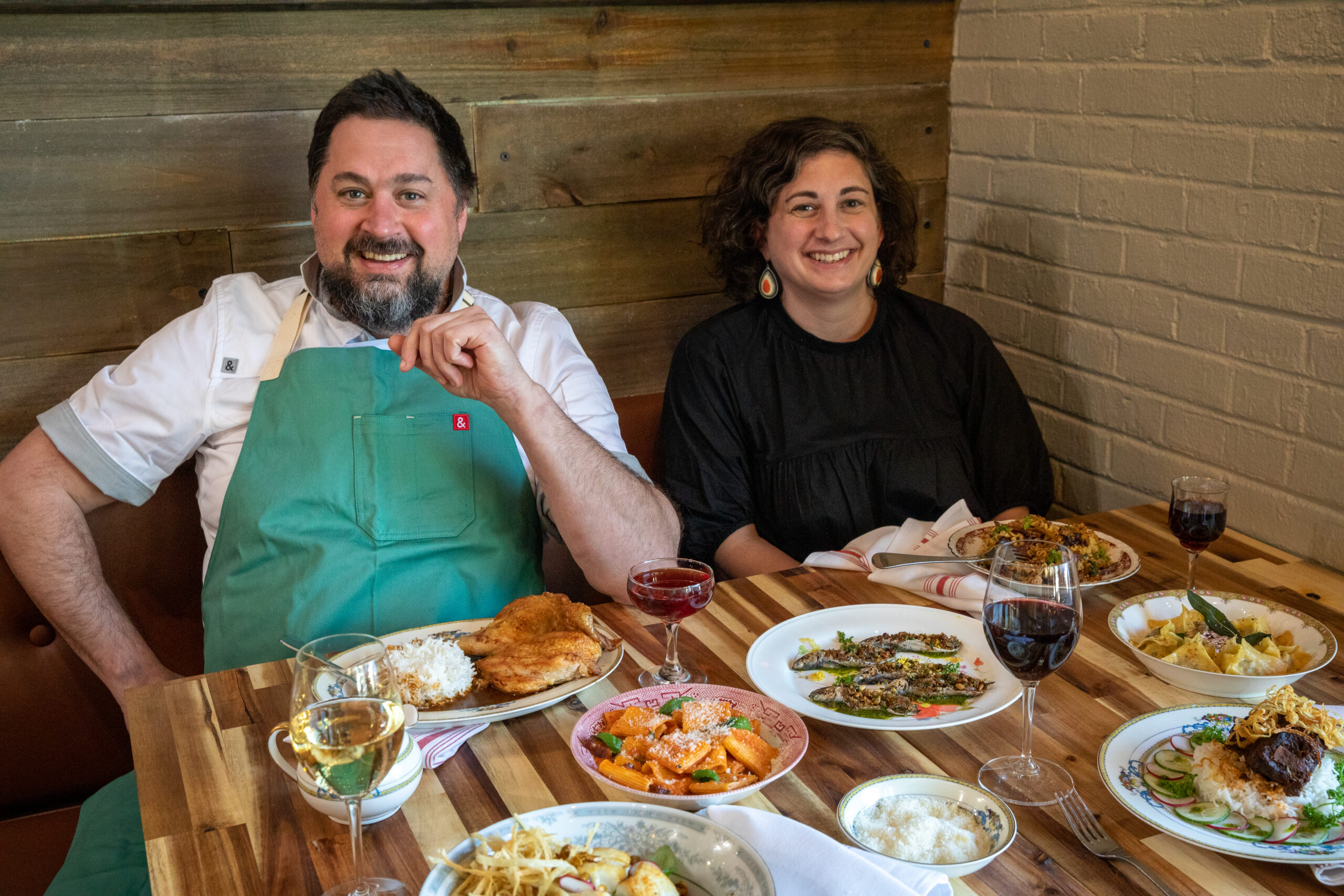 After working on the concept for Bombolo for more than a year, the new restaurant is finally ready to open its doors in Chapel Hill — albeit in a different location than originally planned.
The restaurant, owned by the sibling duo of Garret Fleming and Eleanor Lacy, announced it is opening on Thursday, February 23 at 764 Martin Luther King Jr. Boulevard. With a menu described as "rooted in Italy" but experimenting with flavors from all regions, the former owners of Big Belly Que in Chapel Hill are hoping Bombolo will reflect their vision of a European bistro with dishes they're passionate about.
"Eating and cooking together has always been central to our family's life, and now we're excited to bring that experience with us at the table to our community," said Lacy in a release.
"At Bombolo, we're giving ourselves the freedom explore our favorite dishes and cooking styles," Fleming added.
The restaurant came to be after Big Belly Que left its space in the Blue Dogwood Market off West Franklin Street. The initial plan was for Bombolo to open in space off North Graham Street near Al's Burger Shack. But after the French bistro Kitchen closed in the Midtown Market shopping center at the end of the year, Fleming and Lacy stepped into its place.
Fleming's background as a chef began in Charleston, SC with the Peninsula Grill and he graduated from both the Culinary Institute of America and the Bravo reality cooking show "Top Chef." Before being the executive chef of Bombolo, his other stops include Washington DC's The Pig and Barrel, as well as Motto in Durham. Lacy, meanwhile, is a certified sommelier and a baker, who is handling the new restaurant's dessert and wine programming.
A description of the Bombolo menu reflects the variety the siblings are hoping to provide for visitors. The first-course menu — deemed "Snacks" — offer food like crispy pig ears, BBQ shrimp and "anchovy stuffed anchovies." The pasta portion will be made-from-scratch and features Italian classics like Rigatoni all'Amatriciana and Mafalde & Turkey Neck Ragu. A menu section called "Proper Plates" will give patrons options from across the globe, while the dessert menu will be curated by Lacy with classic European recipes.
Bombolo will initially have space for a few dozen patrons at inside tables and its bar, with plans for patio seating in the works. The restaurant plans to be open Thursdays through Sundays for dinner. Future plans include a weekend brunch menu, Monday dinners and charcuterie options, according to Fleming and Lacy.
More information about Bomobolo can be found on the restaurant's website.
Photo via Forrest Mason.
---
Chapelboro.com does not charge subscription fees, and you can directly support our efforts in local journalism here. Want more of what you see on Chapelboro? Let us bring free local news and community information to you by signing up for our biweekly newsletter.