97.9FM WCHL
Welcome to Chapel Hill-Carrboro's News, Talk and Tar Heels station! For 63 years WCHL has been THE place for news, talk Tar Heel Sports and information for Chapel Hill, Carrboro and Orange County. For more than 40 years Ron Stutts has been waking up our community from 6am to 10am weekdays.
This week's Hometown Hero: Marin Lissy
"Making #MeToo Count" By Rachel Valentine These past few days have been heavy for...
Chapel Hill Transit is marking its 45th anniversary in operation! Brian Litchfield of CHT fills in for Mayor Hemminger.
Tom has new numbers from four battleground states - including Maine, where Sen. Susan Collins is in trouble regardless of where she stands on impeachment.
Cornwallis' surrender at Yorktown has nothing on the first cat in space or a pigeon who saved a thousand lives in World War II.
Aaron speaks with Bree Newsome, the activist who's best known for pulling down a Confederate flag outside the South Carolina State House in 2015.
There's so much extremely important stuff happening, it's hard to identify anything that's not a Thing - but Jean and Aaron give it a shot.
All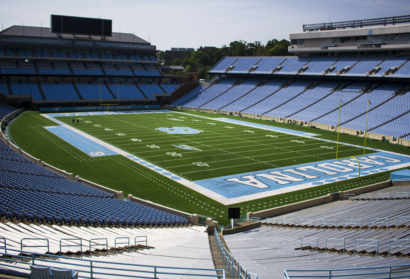 About 30 or so years ago, Dean Smith was asked about the prospect of a third meeting against an...
Susan and Aaron are joined by Tom Wiltberger of the Chapel Hill Public Library Foundation, which is holding a mini-golf fundraiser called "Birdies Fore Books" at the library this weekend.
Charles Frazier, the acclaimed author of "Cold Mountain," "Thirteen Moons," and "Nightwoods," talks about the new book "Varina", and the joys of talking to the world about it.
All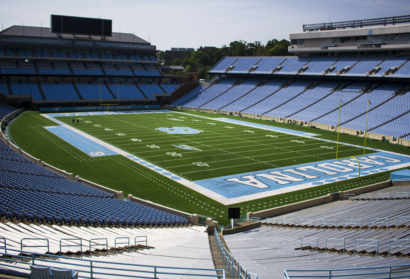 About 30 or so years ago, Dean Smith was asked about the prospect of a third meeting against an...
Debby and Aaron try to get to the bottom of an extremely complex controversy: Daryl Morey, LeBron James, Adam Silver, the NBA, China, democracy, freedom, and cash. Good luck.
Climate change has been a political topic for years, but what has been or can be done at the local level to make an impact? Members of governing bodies in Orange County are working on a joint committee now to work on that answer.
Today, Aaron Keck was joined by Jean Bolduc, Host of the Weekend Watercooler! Today's KidsQ: What event in your life would make a good movie?
Guests: Margaret Helton and Tim Daaleman
Ashley and Aaron talk firearm safety after an Orange County Commissioners meeting - but not before forging common ground on two big issues.