Welcome to Woman Crush Wednesday!
This week, join 97.9 The Hill's Ali Evans with Beverly Stutts — a mechanical engineer, mom of two, and the amazing wife of our own Ron Stutts!
Ron and Beverly met 38 years ago, when Ron delivered a dozen donuts to Beverly's office as part of a WCHL promotion. As Beverly says, "he came to the office with donuts and he just wouldn't leave!" They went out that same day for an impromptu lunch date, and have "been together ever since!"
Nearly four decades of marriage is something worth celebrating. Beverly says the most helpful thing for her to remember, is to have "a lot of patience" and to "to let each other explore their own interests." Patience probably came in handy when the alarm clock went off at 4:00 AM every morning for 38 years.
Join us in celebrating Ron Stutts' amazing 43 year career by tuning into "Ron's Grand Finale" this Friday beginning at 6:00 AM on the last edition The Ron Stutts Show.
Listen below for the full conversation between Ali and Beverly and tune in next Wednesday for the next WCW introduction to another amazing woman in our community!
---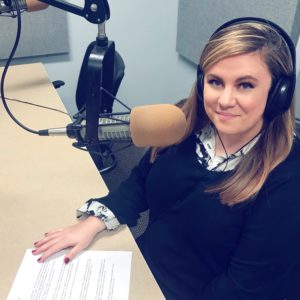 Join 97.9 The Hill's Ali Evans every Wednesday for another edition of "Woman Crush Wednesday," a three-minute weekly recurring segment made possible by Mosaic Comprehensive Care that highlights motivated women and their impact both in our community and beyond. If you'd like to nominate someone to be featured on WCW, email ali@wchl.com.
---
Chapelboro.com does not charge subscription fees. You can support local journalism and our mission to serve the community. Contribute today – every single dollar matters