Welcome to Woman Crush Wednesday!
This week, join 97.9 The Hill's Ali Evans for a conversation with Michele Lynn of the PPEople Brigade Chapel Hill/Carrboro/Durham.
Back at the start of April, Jen Johnson was searching Facebook for a post a friend told her about. A self proclaimed "low-level user of social media," Jen only had about 25 Facebook friends at the time. She happened upon a post made by her friend Michele Lynn. It was about a woman in Greensboro, Paige Cox, who was making face shields and giving them away to medical professionals. Jen thought, "This is a clever lady with a clever plan. I want to help, but I don't want to re-invent the wheel. I'm just going to see if she'll let me copy her idea in our area!"
From there – Jen Johnson, Michele Lynn, Perri Kersh (Paige's sister), Heidi Tyson and her daughter Jaryn Tyson collaborated to form The PPEople Brigade Chapel Hill/Carrboro/Durham – a grassroots effort that is creating and providing face shields for free to health care providers on the front line of the pandemic. Since beginning on April 6, the PPEople Brigade Chapel Hill/Carrboro/Durham has provided more than 14,500 shields to local healthcare providers including UNC Hospitals' Critical Care Team, UNC Anesthesiology, Piedmont Health Services, and Chapel Hill Family Medicine. In addition to distributing shields locally, they've donated throughout North Carolina and beyond, including "native American reservations to New York, Chicago, to Boston, where there's a lot of need."
The PPEople Bridge Chapel Hill/Carrboro/Durham (CHCD) is on track to donate 20,000 shields all over the world. All because five women came together and realized that their strengths, when combined, could make a huge impact. Michele noted that Jaryn, a college student forced home due to COVID- 19, said  "after our first zoom call, she was really so pleased at how supportive and affirming we are of each other."
In the weeks since their origination, the PPEople Brigade CHCD has brought on additional volunteers – Tammy LeMoine, Kris Castellano and Elizabeth Welsby – to handle coordination details, delivery, shipping, and outreach.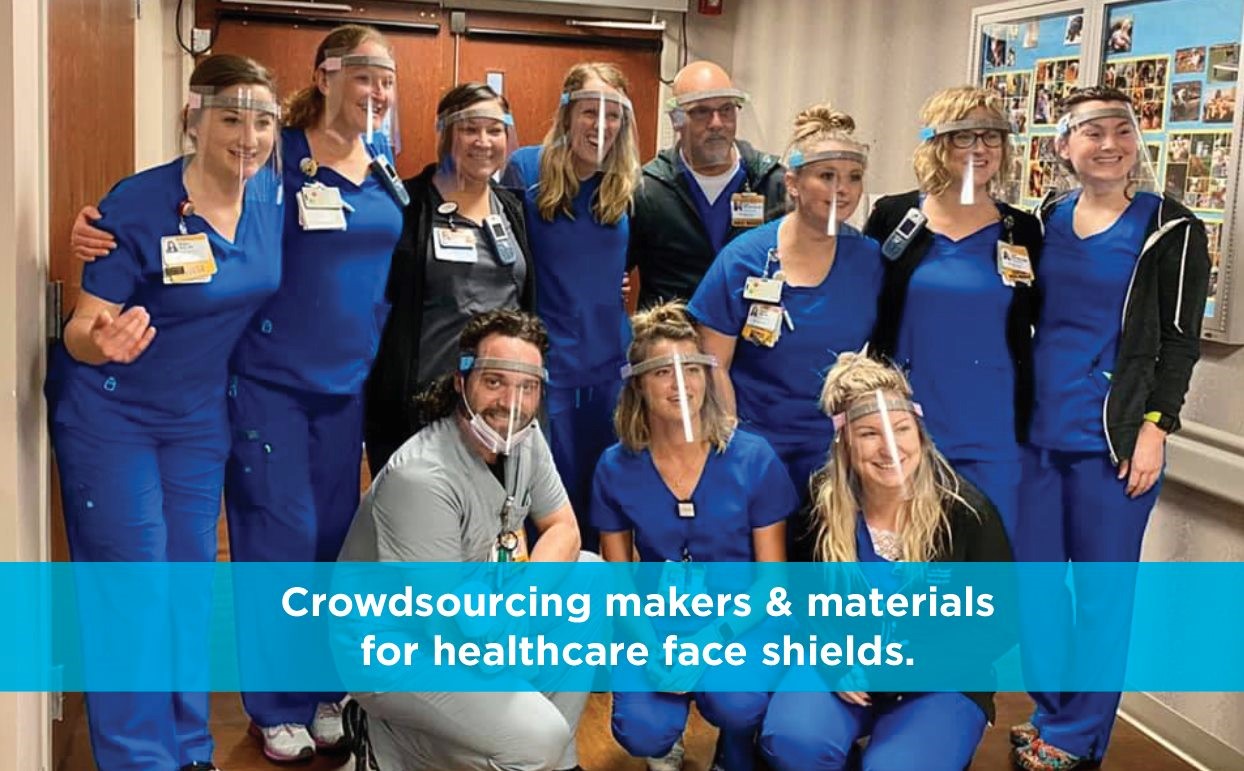 The PPEople Brigade CHCD has also created a simple, easy-to-follow video, a supply list, suggested sources for supplies, and ideas for reaching out to local nurses, doctors, hospice facilities, homeless shelters and community health centers so that this project can be replicated in other communities. According to Michele, "Tennessee, Texas, Raleigh, Toronto, Ohio are using our protocol to create shields for their communities. So it's not just women in this community, it's women throughout the country."
To assist with the efforts of the PPEople Brigade Chapel Hill/Carrboro/Durham, visit their fundraiser page on GoFundMe.
Listen to Ali and Michele's full conversation below – an extended version from what aired on 97.9 The Hill – and check back next Wednesday for another introduction to some of the most amazing women in our community!
---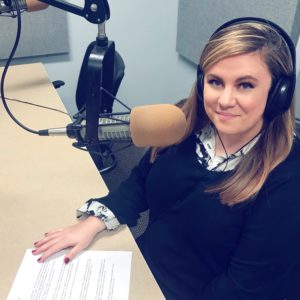 Join 97.9 The Hill's Ali Evans every Wednesday for another edition of "Woman Crush Wednesday," a three-minute weekly recurring segment made possible by Mosaic Comprehensive Care that highlights motivated women and their impact both in our community and beyond. If you'd like to nominate someone to be featured on WCW, email ali@wchl.com