Begun in 2020, the Tracks Music Library was created as a free streaming service providing a place for music lovers, venues, artists and listeners of all kinds to find and listen to local music straight from the Triangle's vibrant scene. Now including more than 100 albums from local artists spanning a range of genres, Tracks has put out another call for artists to submit work for consideration in the collection.
"Promoting and supporting local musicians is at the core of what we do," said Molly Luby, special projects manager for the Chapel Hill Public Library, in a release. "We want to continue to tap into the underground sounds of our community… we want the collection to be a mirror or what folks can expect to hear out of the Chapel Hill area."
Artists interested in submitting their work should note the deadline for submission is February 14, and the following guidelines provided by Tracks:
Musicians should be based in the Triangle area.
Musicians must hold the rights to the music they submit.
Music must have been produced in the last 2 years.
Musicians can submit up to three songs for consideration and will need a minimum of five songs or 30 minutes of music if selected.
The deadline to submit music is February 14th, 2022.
The submission form is available at tracksmusiclibrary.org/submit.
Selected musicians will sign a non-exclusive license and will receive a $200 honorarium for sharing their music.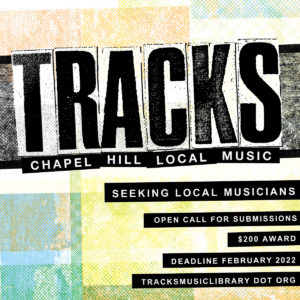 In 2020, two exclusive compilations were released directly reflecting the social climate around the Black Lives Matter movement and the COVID-19 pandemic. "Tracks Volume I: We Rise As Allies" and "Tracks Volume II: Isolation Illumination" were produced locally and feature custom cover art by local artists. You can hear the albums at tracksmusiclibrary.org/artists/various-artists.
In 2021, Chapel Hill Public Library became a space for three 'Tiny Desk' style concerts hosted by Tracks artist curator Rowdy. Austin Royal, A.yoni Jeffries, and XOXOK each performed a short set and sat down for an interview with the host. Videos can be streamed via chapelhillarts.org/tracks-in-the-stacks/.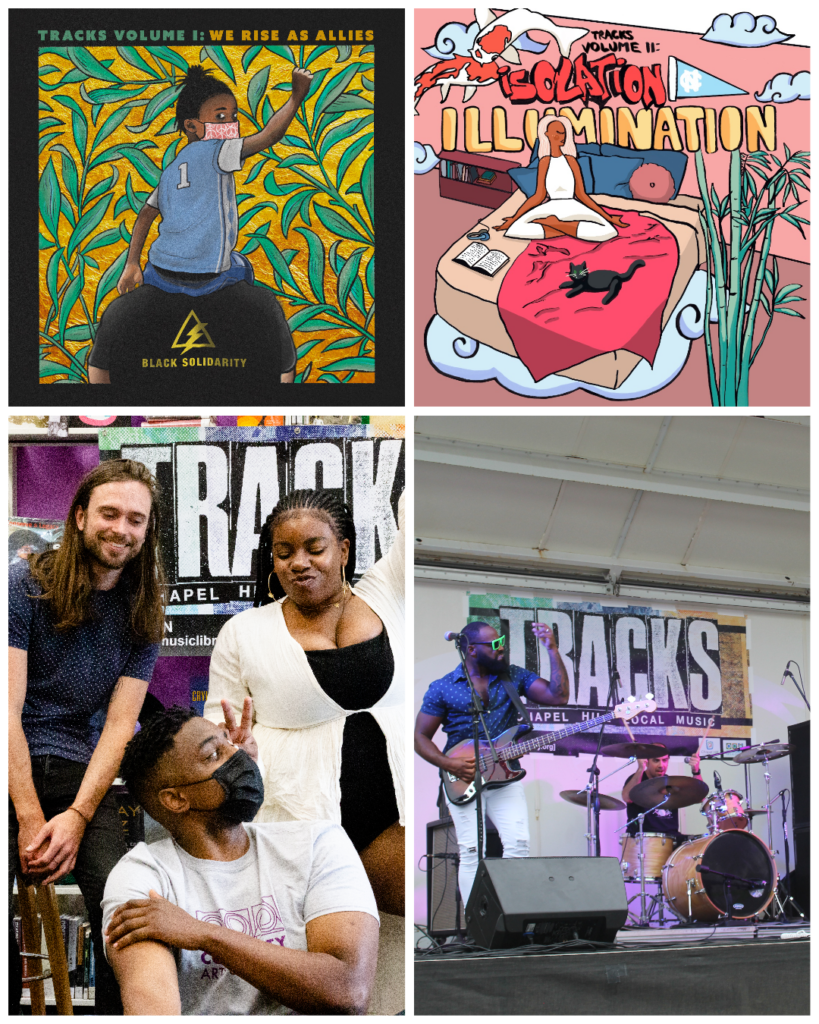 More information on the project can be found at tracksmusiclibrary.org/. Tracks Music Library is a collaboration between two town departments; Chapel Hill Public Library and Chapel Hill Community Arts & Culture. To learn more visit chapelhillpubliclibrary.org and chapelhillarts.org.