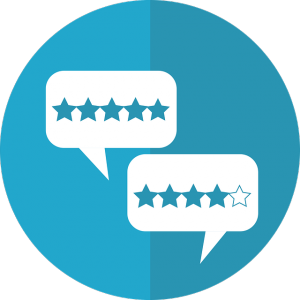 There's one constant about feedback, and it's that we all love to hear praise. It makes us feel that warm, fuzzy feeling – and it reinforces that you're making the right choices. Praise makes us feel like we're not wasting our time. But, what happens when you receive negative feedback?
Actively seeking out feedback: It's all too easy to cringe away, to attempt to rationalize that negative feedback is just bad advice, the viewpoint of someone who doesn't know what they're talking about. It's easy to ignore, because it doesn't reflect your view of the world. These behaviors are dangerous, and can stunt the growth of both your business and you as a person. Real, candid feedback (and the gracious acceptance of that feedback) is just as important, if not more, than the extra motivational boost provided by praise.
If your sales spike or drop, consider the feedback you're getting from customers, employees and suppliers. Determine your sources of feedback, and how often you act on it. Actively seeking out feedback from multiple sources is crucial. Customers, employees, suppliers, non-customers – nearly everyone can give you valuable feedback. Following up with past customers can be an eye-opening experience, and keeping those lines of communication open can help you both retain old customers and acquire new ones. Suppliers can also be of great help in understanding if any changes are unique to your business or if the sector is undergoing a larger shift.
Providing feedback : When it comes to providing feedback yourself, are you returning the gift? It's important to know that everyone on your team knows where they stand. If a problem arises, let them know and set a clear expectation of what you see that needs to change. These conversations can be difficult, but inconsistent performance, pricing and quality needs to be addressed. Concerns should be talked about and worked through, rather than ignored, and that applies equally to all parties involved.
Listening: Perhaps the most important component of the feedback process is listening. Ask an open ended question, then stop talking. Count to three, and be patient. Have you ever gone out for dinner and someone stopped by your table to ask "how is everything?" Did you give you standard answer? "Fine!" "Great!" Those answers are positive, but they don't mean much in the context they're given. A better option on behalf of the restaurant would be to wait for a lull in the meal and ask "What can we do better?" It's hard to answer a question like that with one word, and hopefully the question could be asked at a point where a real answer could be provided. The more people you ask for feedback, the more opportunities you have to speak with someone who sees what you cannot.
Thanking: Thanking people for their feedback is a step that surprises some, but that surprise is rarely negative. You may make a choice to only act on some of the feedback you receive, but that doesn't diminish the value of any of it. Making sure people know their feedback is appreciated and considered is the key to receiving more!
Think through: When was the last time you actively searched for feedback on your business? What did you do with that feedback? What was the impact on your business? Did you find a pattern of what you do well or areas with gaps that can cost you your business?  I would like to hear what you learned, and please share your feedback on this column. What can I do better?
About the Author: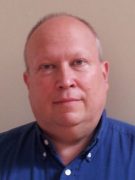 Gregory Woloszczuk is an Entrepreneur and experienced tech executive that helps small business owners grow their top and bottom line. Gregory believes in straight talk and helping others see things they need to see but may not want to with a focus on taking responsibly for one's own business. He and his wife, Maureen, started GMW Carolina in 2006.
Gregory has been fortunate to have been part of building teams for companies that went through hyper-growth as well as his own company. He also has experience in working through economic downturns and taking responsibility to fix what is in his control. The focus has always been working with partners, customers, and building a successful business channel. His range of experience includes marketing, sales, support, training, and operations.
Gregory holds an MBA from Nichols