Increase Productivity with Business Applications and Reduce Risk
Do you believe you are getting what you paid for when it comes to the software you use for your business? This can include your web site, POS (Point of Sale), financial, social media and other business applications. All too often, small business owners get tied up in the day-to-day operations and lose forward focus on software that can increase their own and team productivity. Most important, not running current versions of software can expose the business to hacking and other types of data breaches that will be costly both financially and long-term implications to your reputation.
Below are considerations:
1)    Current version of software – If you are running on premise software, is your service provider ensuring you are running current version's and proactively making updates for security and other bug fixes and enhancements? Making this assumption could leave you exposed to hacking and lost productivity due to defects or not being able to take advantage of newer features and enhancements. Do not leave this to chance and check with your providers. Most cloud-based application will automatically upgrade you to the latest version.
2)    Customer Success – Most software companies have what's referred to as a customer success (or adoption) team. Their role is to help ensure you have the product installed correctly and are leveraging all features available to you, essentially ensuring your have the best experience possible. Many provide this as part of their service at no additional cost, and is a win / win. If the company shows you additional value, the more likely you are to continue to pay for the subscription or renew. For the business, learning new features and ensuring the product is optimized for their environment with no or little cost can increase productivity and beat the competition.
3)    Free training / Blogs – Similar to the reason for Customer Success Teams, many companies will offer free online, and at times in-person, training. Check their websites for blogs and free training offered. If they have a Customer Success department, they will help direct you to the specific training that can help you and your teams.
Think through
You are already spending money on software and business applications. Why not invest a small amount of your time and or members of your team to learn more about the features and benefits in the products you are using? With just a little effort, you will see improvements in productivity and stability — not to mention reduce liability if there are security flaws that need updating.
Tell me about how you are managing all the applications used in your business. Small business – keep current, and keep growing!
About the Author: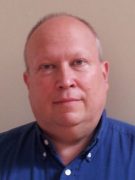 Gregory Woloszczuk is an Entrepreneur and experienced tech executive that helps small business owners grow their top and bottom line. His range of experience includes marketing, sales, support, training, and operations. Gregory holds an MBA from Nichols College. He and his wife, Maureen, started GMW Carolina in 2006.