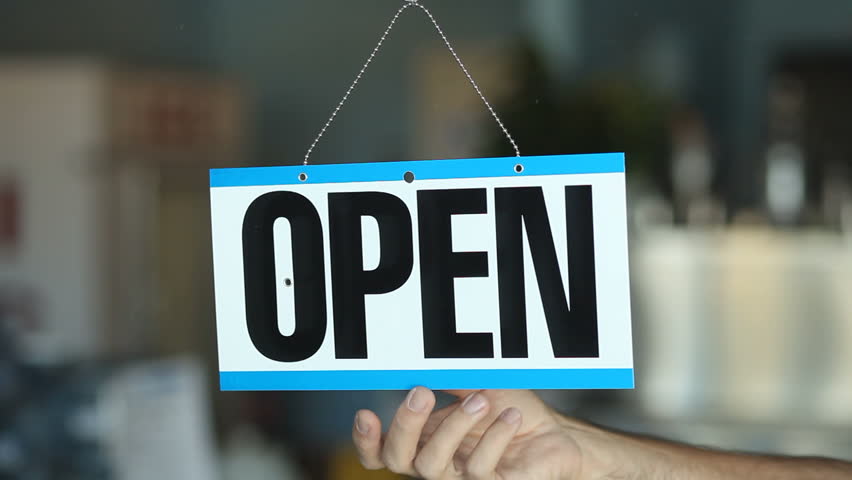 Indisputably, a good location is one of the keys to business success. But what makes for a good location? When looking for the perfect place to settle your small business, you might be considering a big end cap space in a shopping center, or a standalone building. You may just be looking for the cheapest rent to minimize overhead costs, something off the beaten path or even inside a mall. The truth is, your location needs to depend on your specific business, rather than the other way around.
Three considerations heavily impact the process of choosing a lease: cost, location and deal points. Too often, heavy focus falls on just one factor – causing prospective brick-and-mortar business owners to miss the big picture. Picking a physical location that doesn't suit your needs for one reason is just as detrimental as overpaying for what seems like a great one. It's a complex, involved process – a decision that has to be made as rationally as possible.  Picking the wrong physical location may be equally detrimental as to overpaying for a "great" location.
Cost
Does the lease make sense for your business from a cost standpoint? The core metric to examine is sales-to-cost ratio. Depending on your business, the general range is between two and 20 percent. For restaurants and retail, the range needs to be no more than eight to ten percent of sales since these spaces tend to be more expensive than warehouse or office space. Warehouses are typically closer to two percent, while most general office spaces lease at a much lower rate than retail locations. A professional service firms, such as attorney's office, may find a range of 15 to 20 percent of revenue acceptable.
Location
Are you offering a product or service that lends itself well to impulse customers? The more impulse-based the business, the more visibility it will need to be successful. Some businesses cater more to customers who seek them out and research other options, such as storage units and high-end items. Think about how your customers will find your business, the methods they'll use to decide whether or not to walk through the door. Some businesses, such as clothing stores and restaurants, depend much more on impulse decisions. How many restaurants are successful without being visible? Without a pre-existing customer base and reputation, not many. Some business locations need other considerations than just customer traffic, however. Think of an HVAC service company, for example: customer visibility and convenience needs to be considered simultaneously with access to parts distributors and a location to maintain a fleet of vehicles. Keeping the needs of your business and the needs of your customers both in mind is the key, whether your business needs extra foot traffic, ample parking space, or easy access to a major highway.
Deal points
Will the landlord assist you with upfront costs, and/or provide free rent during buildout? Think of this as "landlord financing." Keep in mind that nothing is ever truly free, and whatever expenses are incurred in the early stages by your landlord will be built into your lease terms. This kind of "landlord financing" can still be helpful to conserve your cash, especially when starting out, and may be easier to obtain than a business loan. Thoughtfully consider these options, plan your financing and budget for the long term, and utilize expert advice available to you.
Think Through
Understanding the potential customer's needs in your market segment is the key to success. Value is based in what someone is willing to give, and sales should always be estimated conservatively. Use your projections to evaluate a cost structure that makes sense for your business and is tailored to the kind of future you can realistically expect. Being prepared when you start your search for a physical location will save you both time and money – valuable things to any business owner, small or otherwise! The more understand the balance of cost, location, deal points and the ins-and-outs of your business and market segment, the greater probability of your businesses surviving in the long term. A great business serves the needs and wants of customers, and a great location serves the needs of the business by being affordable, appropriate and supporting cash flow by helping you be in the right place at the right time.
About the Author: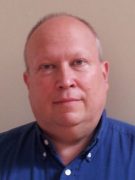 Gregory Woloszczuk is an Entrepreneur and experienced tech executive that helps small business owners grow their top and bottom line. Gregory believes in straight talk and helping others see things they need to see but may not want to with a focus on taking responsibly for one's own business. He and his wife, Maureen, started GMW Carolina in 2006.
Gregory has been fortunate to have been part of building teams for companies that went through hyper-growth as well as his own company. He also has experience in working through economic downturns and taking responsibility to fix what is in his control. The focus has always been working with partners, customers, and building a successful business channel. His range of experience includes marketing, sales, support, training, and operations.
Gregory holds an MBA from Nichols College.