This week I'm on the west coast shooting interviews for a client.
I had booked my trip to Los Angeles over a month ago and decided to stay at the swanky Sofitel Hotel in Beverly Hills, as it was directly across the street from Cedars-Sinai, where I'd be working.
I packed in an extra day in the middle to adjust to the time change and have a little fun.
Then, just two weeks ago, another interview came up that would be used in the same video. The doctor was in Salt Lake City, so that meant another trip out west sometime soon.
With the holidays (and the video's deadline) approaching, COVID-19 spiking again, and a 2-year-old daughter at home, I didn't love the idea of scheduling another two to three day trip in the immediate future.
But I had that day off in between my arrival to LA and my shoot. Salt Lake City was an hour and a half away by plane.
I convinced the doctor in Utah to squeeze me in on Tuesday and I scheduled a new flight, within my trip to LA.
Then I called my old buddy Andy.
I hadn't seen him in almost three years and he lived about thirty minutes away.
"Hey man, I've got to take a quick trip to Salt Lake City on November 10th, are you around? I'm deciding what flight to take back to LA."
"Yeah I'm around! Let's get lunch! I'll just take off work the rest of the day."
No questions asked.
Yesterday when I finished my interview at Intermountain Healthcare, he pulled up with a smile.
If you don't know Andy, he's one of those friends that is perpetually cheerful and genuinely excited to see you and hear about your life. He's also one of those friends that will drop everything because his buddy is in the same city for four hours.
We drove downtown for lunch at Red Rock Brewery.
And as we ate our reubens, we covered the requisite small talk — how the kids are, what new projects we're working on, and how we wish we looked like we did when we were 20.
But once that was done we got to the good stuff.
We talked about how for the last year before he moved out to Utah, we both lived a couple miles from each other in Chatham County and how lucky we were for the amount of boat trips we took on Jordan Lake and how often we sat with beers by a bonfire.
We talked about how a week before he left for Utah, he came over to my house and spent a full day working and repairing things just because he wouldn't be close by anymore to spontaneously come help when I had a leak, or a broken storm door, or whatever else.
Andy is also one of those friends that can fix anything and is always happy to.
We talked about drunken nights in our adolescence where we cheated death and how scared we are that our children will repeat our dumb decisions.
We talked about what life is like after losing your father — something we both have in common — and how we hurt for one of our great friends who has recently joined that club.
As we sat there long after our plates were cleared, I realized that we had been telling the same stories that we tell every time we see each other.
Some of them were 30 years old.
But none of them felt old.
Just like our friendship didn't feel old.
Old things wither and wrinkle. They crack, they break.
But friendships like these, like the stories that make them, strengthen with age as their roots grow longer into the earth upon which they are grounded.
They aren't old. They're timeless.
---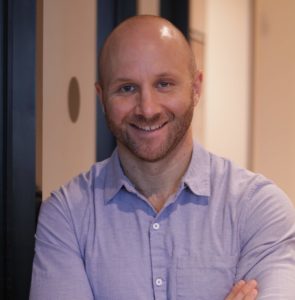 Rain Bennett is a two-time Emmy-nominated filmmaker, writer, and competitive storyteller with over a decade of experience producing documentary films that focus on health and wellness. His mission is simple: to make the world happier and healthier by sharing stories of change.
You can read the rest of "Right as Rain" here, and check back every Wednesday on Chapelboro for a new column! 
---
Chapelboro.com does not charge subscription fees. You can support local journalism and our mission to serve the community. Contribute today – every single dollar matters.