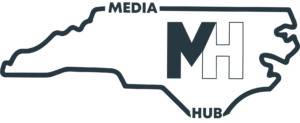 Story by Clay Morris
Video by Lauren Fichten
Jonas Swartz, an OB-GYN and assistant professor of obstetrics and gynecology at Duke University School of Medicine, said his boss "likes to say we all know or love someone who has had an abortion."
"And if someone hasn't told you that they've had an abortion: you're not being trustworthy," Swartz said.
According to the Guttmacher Institute, one in four people of reproductive age with a uterus will have an abortion in their lifetime.
Following the 2022 midterm elections, Republicans are a vote away from having a supermajority within North Carolina's General Assembly. And with Republican lawmakers celebrating the August reinstatement of a ban on abortions in the state after 20 weeks and six days of pregnancy — there is a possibility that the General Assembly could pass a bill for a full ban on abortions.
The potential ban has raised questions about how medical education and OB-GYN residency programs in North Carolina will be affected and whether residency students will come to the state for education.
"If I were in the shoes of medical students right now, who are choosing a residency program, I think I'd think long and hard about committing to a place that I didn't know was committed to giving me training in abortion care," Swartz said.
Gabby Davis, a senior at UNC-Chapel Hill who intends to become an OB-GYN, said if the ban goes into effect she'll be at a crossroads about where to apply for medical school and residency.
"It's like, I do want to give the women here as much care as possible, knowing that they may not possibly be able to get abortion, but I also want to go to different states that allow abortions and help those women too," Davis said.
Davis also thinks that the ban's impact on medical education would exacerbate inequity in maternal care for Black women.
"Me being a Black woman, I want to go into OB-GYN because of how we don't get the proper care we need, we're not listened to, we're statistically more likely to die during pregnancy," Davis said. "Who knows how much worse that's going to be?"
The Accreditation Council for Graduate Medical Education requires offering abortion training in order for OB-GYN residencies to become accredited, although residents are allowed to opt-out. A ban would complicate accreditation for North Carolina residency programs, likely requiring them to send residents out-of-state to receive the training.
Tara Romano, executive director of ProChoice North Carolina, a reproductive rights advocacy organization, said the brunt of the restrictions on medical education in the state would harm patients more than providers.
"Whenever you are impacting physicians who maybe are not feeling that they can impact in their states, that they want to go to other states — it's going to impact patients," Romano said. "But particularly in response to reproductive healthcare."
A 2022 report by March of Dimes, a maternal research non-profit, found that 18% of counties in North Carolina are maternity deserts with no OB-GYN specialists or birth centers. The areas in North Carolina that do have access to abortion clinics and OB-GYN care have had an influx of out-of-state patients, which has increased wait times for North Carolinians, Romano said.
Susan Bane, an OB-GYN and professor at Barton College in Wilson, N.C., said, "the majority of OB/GYNs do not perform induced abortion and are still able to practice all the functions required by an OB/GYN."
Bane said that there are many medical students and residents who do not want to perform abortions.
"These medical students and residents recognize that an OB-GYN is called to care for two patients," Bane said.
Swartz said regardless of how often OB-GYNs perform abortions, there are benefits to knowing how to perform the procedure — including that training for the procedure is related to miscarriage procedures.
"My job isn't to decide what you're going to do with your pregnancy," Swartz said. "My job is to listen to you and to help give you the health information that will aid you in making a decision. And so I don't know how you could do that if you didn't have abortion training."
Swartz said that though North Carolina has always been a hostile state in terms of abortion services, nationally Dobbs has already exacerbated underserved communities' access to comprehensive reproductive healthcare.
"If you look at the distribution of states that have banned or severely restricted abortions, they happen to fall in where there are higher rates of poverty higher rates of maternal outcomes and that will disproportionately impact communities that aren't able to travel for abortion care," Swartz said.
Sarah Verbiest, an adjunct assistant professor in the department of maternal and child health in the Gillings School of Public Health at UNC, said providers should want to be as skilled as they can be, and that procedures related to abortion go far beyond what a ban would be intended to stop.
"In addition to people that may have lower-income or have minoritized status, we also know that people that are living with chronic health conditions already have a lot of complexity around thinking about pregnancy," Verbiest said. "So I just think that there are a lot of other implications for healthcare that we're going to see unfolding in other states where abortion is no longer legal."
To Swartz, the politicized nature of reproductive healthcare is what blinds people to the branching implications an abortion ban could have on seemingly unrelated health issues and medical education.
"You know, no one who is going into orthopedics is worried that some aspect of the care they provide is going to become illegal. No one is going to ban hip replacements," Swartz said. "But in both cases: we're talking about essential healthcare."
---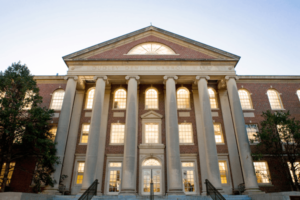 Stories from the UNC Media Hub are written by senior students from various concentrations in the Hussman School of Journalism and Media working together to find, produce and market unique stories — all designed to capture multiple angles and perspectives from across North Carolina.