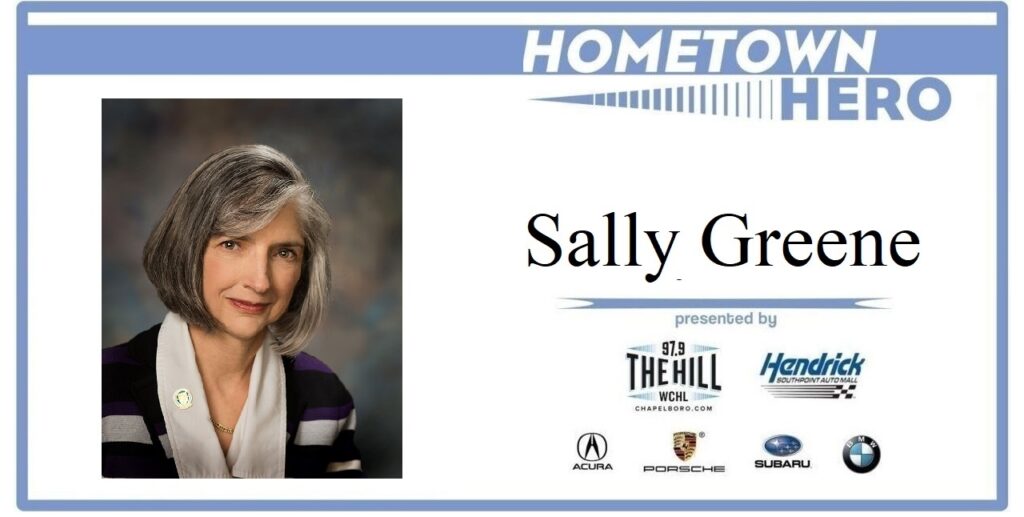 This week's Hometown Hero, presented by Hendrick Southpoint, is Sally Greene — Orange County Commissioner who was recently recognized as "North Carolina Outstanding County Commissioner of the Year."
"Even though Sally Green was representing Orange County, she was working on behalf of the people of North Carolina," said Renee Price, another one of the only three other Orange County Commissioners who have received this award.
Listen to this week's Hometown Hero segment below, and check in next week for another recognition of someone who is making a difference in our community
---
Chapelboro.com does not charge subscription fees. You can support local journalism and our mission to serve the community. Contribute today – every single dollar matters.