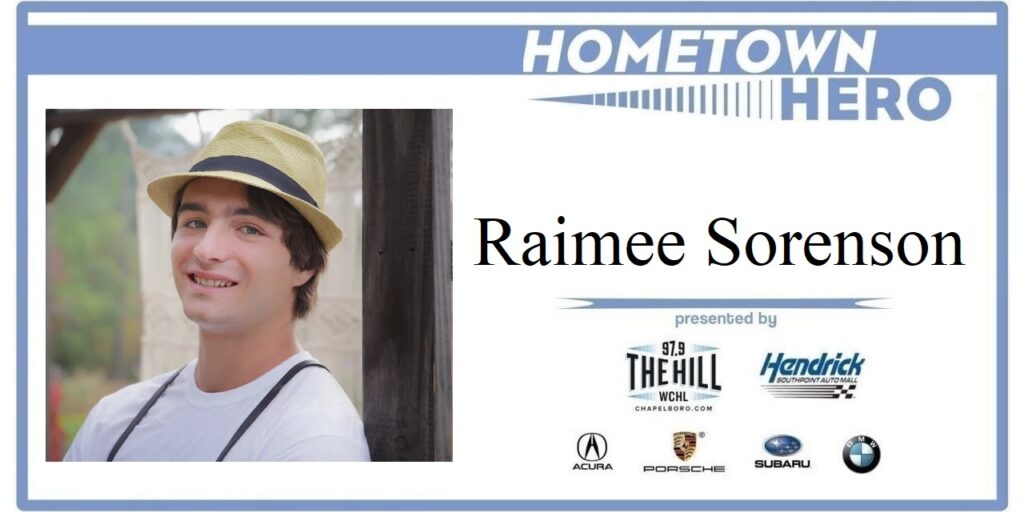 This week's Hometown Hero, presented by Hendrick Southpoint, is Raimee Sorenson! Co-founder of Blawesome Farms, Raimee's work with the team at Blawesome brings a little extra good karma to our community.
Blawesome is a local flower farm and design studio offering locally grown and organic arrangements meant to celebrate "the beauty and uniqueness of both flowers and humanity."
"We have a signature bouquet, we call it our 'Good Karma' bouquet," said Rebecca Sorensen, mother to Raimee and co-founder of Blawesome. "So, every time we sell a Good Karma bouquet, we donate one to someone in the community who is often unrecognized for the work that they do."
According to Rebecca, "hundreds and hundreds" of Good Karma bouquets have been given and donated, which means a whole lot of appreciation for folks making the world a better and brighter place.
"Everybody loves to get flowers, but when you get flowers and it's a surprise — that it's because somebody noticed you? I mean, it's pretty amazing," said Rebecca. "It's just a great way to make somebody in the community who, you know, is being a good person, it's a nice way to make them feel like 'I'm acknowledged and valued too.'"
Listen to this week's Hometown Hero segment below, and check in next week for another recognition of someone who is making a difference in our community
---
Chapelboro.com does not charge subscription fees. You can support local journalism and our mission to serve the community. Contribute today – every single dollar matters.