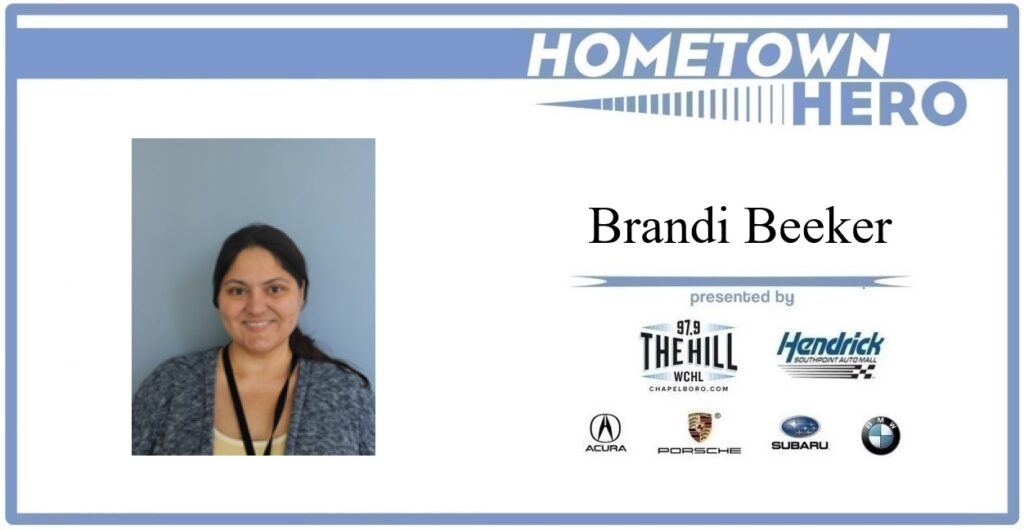 This week's Hometown Hero, presented by Hendrick Southpoint, is Brandi Beeker!
Brandi Beeker manages a team of volunteer drivers for the Orange County Department on Aging (which is always seeking new volunteers to help out), and her work getting a team together to provide transportation service to people who need it makes a world of difference in the lives of many of our friends and neighbors.
Listen to this week's Hometown Hero segment below, and check in next week for another recognition of someone who is making a difference in our community! Do you have someone who you'd like to nominate as a Hometown Hero? Click here to let us know about the good they're doing around town!
---
Chapelboro.com does not charge subscription fees, and you can directly support our efforts in local journalism here. Want more of what you see on Chapelboro? Let us bring free local news and community information to you by signing up for our biweekly newsletter.