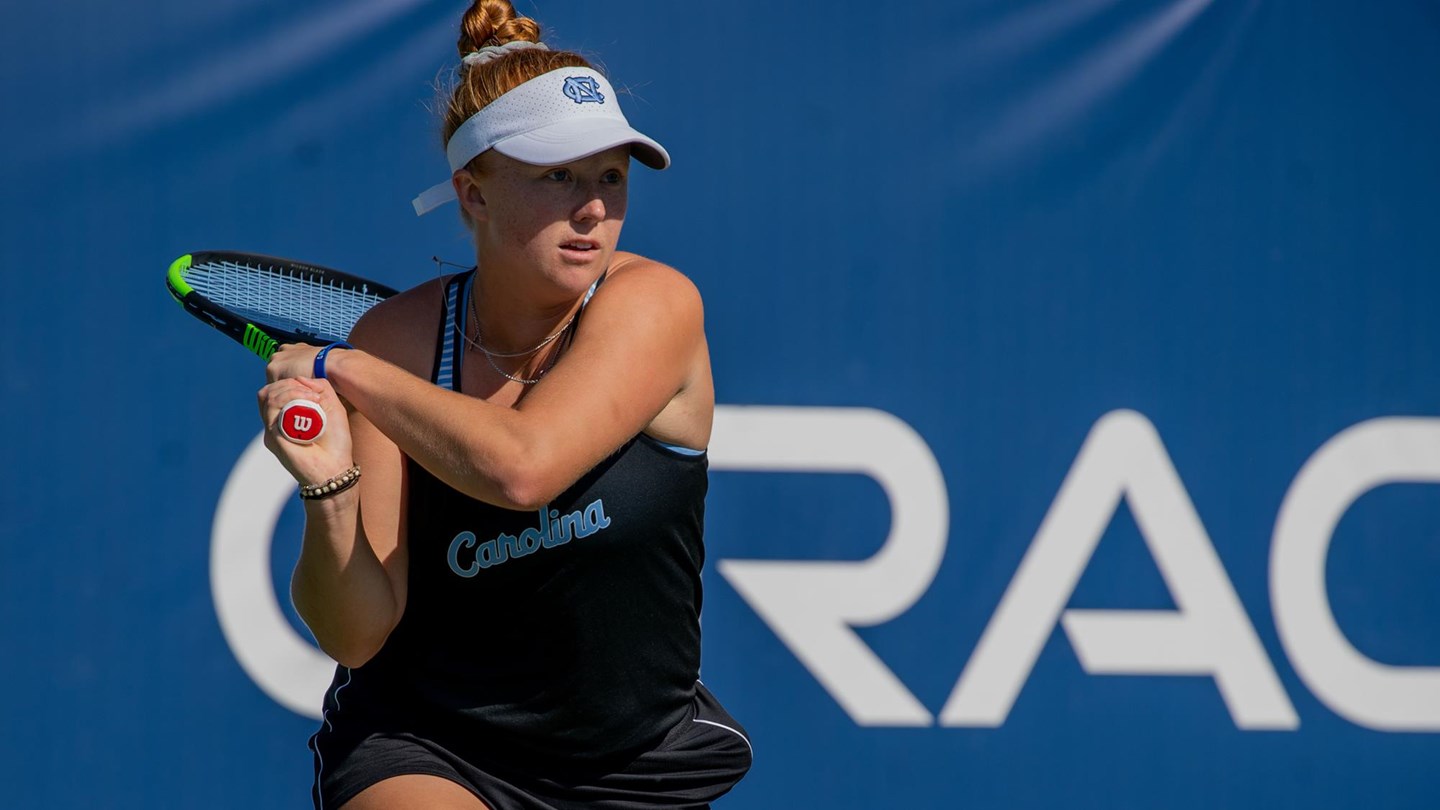 Fresh off helping guide UNC to a title in the ITA National Indoor Championships this past weekend in Chicago, Tar Heel senior Sara Daavettila was named the UTR ITA Division I National Player of the Week.
This marks the second time this season that Daavettila has won this award.
During the ITA National Indoor Tournament, Daavettila handled three of her four singles opponents in straight sets.
She now has a career record of 121-33, moving her into sixth all-time in program history in regards to wins. Her winning percentage of 78.6 is seventh in UNC history.
Photo via UNC Athletics