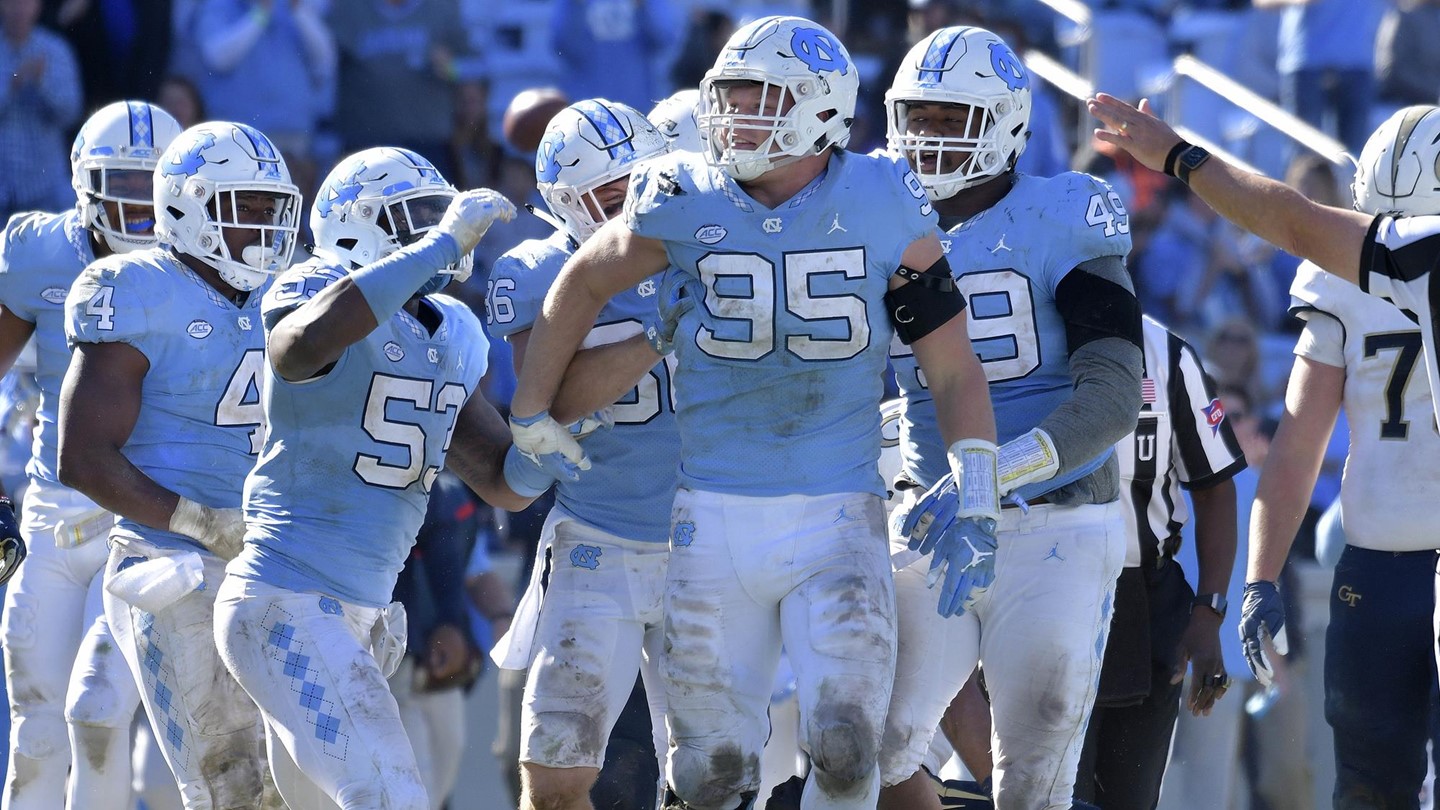 Just three chances remain for the UNC football team to improve upon the dismal 1-7 record it's put together so far, with this week's road showdown against Duke adding a bit of extra motivation that head coach Larry Fedora and the Tar Heels could use to get over the hump.
The last few weeks have provided anyone around the UNC program with plenty of headaches due to the amount of missed opportunities that have cost their team a chance to win close games.
There are plenty of valid arguments that say the Tar Heels could have beaten Virginia Tech, Syracuse and Georgia Tech had they simply taken advantage of what was given to them in crunch time.
That would be the difference between a respectable 4-4 record and the 1-7 mark that they have now.
Instead, Fedora has been left to answer similar questions week after week as he tries to keep the locker room on the same page approaching the end of the season.
Why can't his team break through when it matters most? How does the quarterback injury situation affect progress on offense? What can you do to make sure the critical fourth quarter plays go your way?
All of these questions have produced answers that are a lot alike, as Fedora does what he can to avoid making excuses.
"I can't ask for them to work any harder," Fedora told reporters at his weekly press conference on Monday. "It's not like I'm gonna say, 'Let's work harder today than we have.' Because they're working hard.
"Their attitudes have been good," he continued. "I'm asking each guy to dig down just a little bit more and find something he didn't know he had. And somebody to make a play in a critical situation that we need."
To make a play in an important situation this week becomes even bigger with the Tar Heels making the short trip across the Triangle to face off against one of their biggest rivals.
Although UNC has historically dominated the football rivalry against Duke, head coach David Cutcliffe and company have won each of the last two meetings—including in 2016 when the Tar Heels had Mitchell Trubisky playing quarterback.
Since that November night two years ago, UNC has posted a record of 5-18 with its only wins coming against The Citadel, Old Dominion, Western Carolina and a pair of ACC victories over Pittsburgh.
Meanwhile, this year's Duke team currently sits at 6-3 and spent some time in the AP Top 25 earlier in the season.
Needless to say, the Tar Heels could use a win this weekend for a number of different reasons—bragging rights included.
"We expect our guys to be up for every game," Fedora said. "But this is a big game. It's a rivalry game. It's a team that's 10 miles down the road, and it's for the Victory Bell.
"To our guys, it means a lot," the coach added. "And it means a lot to our seniors. They want to bring the bell back to Carolina."
While it would be understandable if the players had started to point fingers at one another for UNC's lack of success this season, you'd be hard-pressed to find evidence of it publicly.
Quarterback Nathan Elliott took full blame for the loss to Georgia Tech last week, and even told the media that the coaches need to stop taking so much credit for the losses when ultimately, it's up to the players to make the plays.
It's that attitude—more than anything else—that has Fedora still feeling confident about his team's ability to make some noise in the final weeks of the season.
"They know we're really close," Fedora said, of his players. "They know it's coming. They do. They know it's coming. Their effort's been unbelievable. Their fight. Their will to win. All of those things are there. You can see it in their eyes. We'll continue to battle until we break through and get over the top."
Cover photo via UNC Athletics