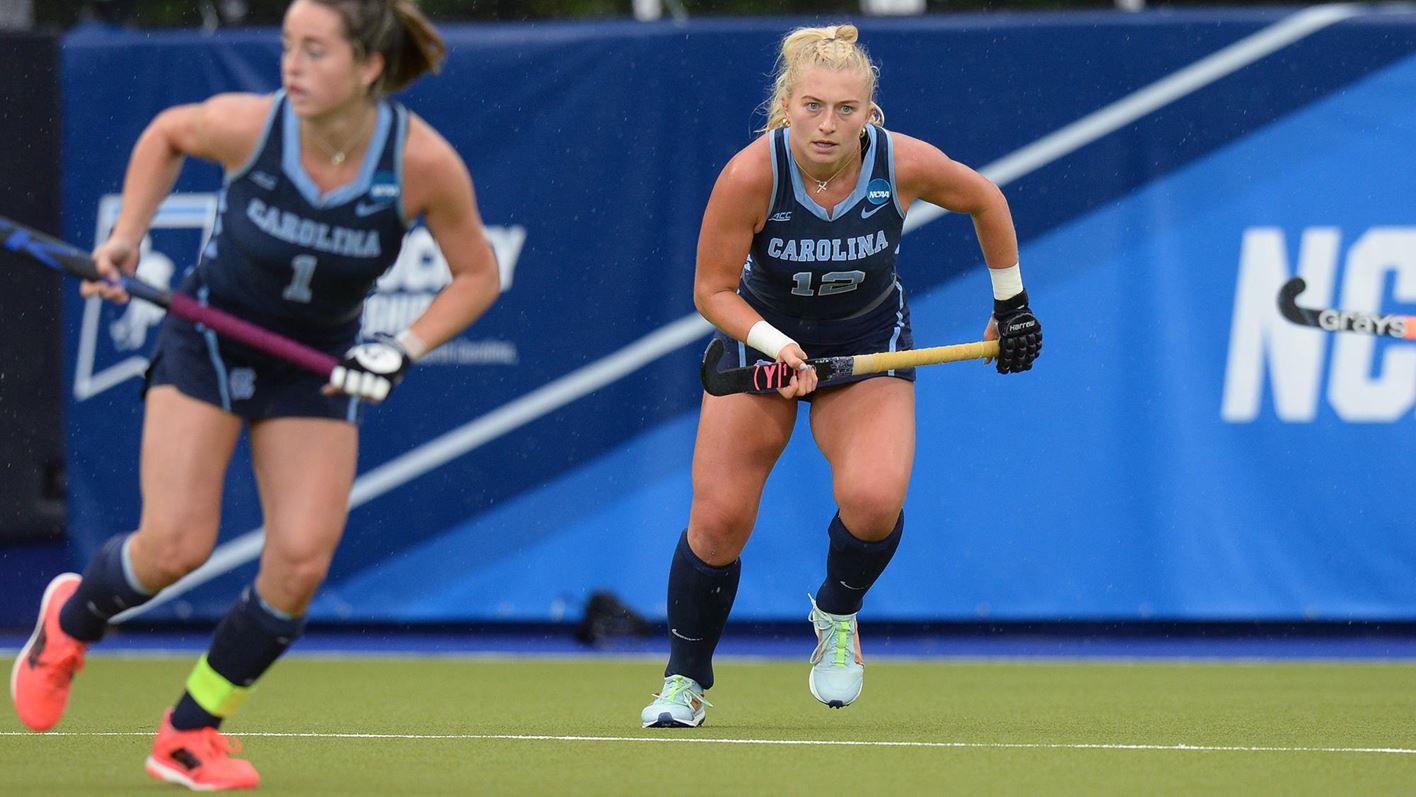 After a disappointing loss on Friday to Saint Joseph's, the No. 4 UNC field hockey team came back in style on Sunday in Philadelphia, crushing the Drexel Dragons, 7-1.
That's a wrap on today ⤵️

After 6 games on the road to start the season, we're headed HOME 🏡 First game at KSS is next Sunday vs Miami at 1 PM. See you then, Tar Heel fam! 💙#GoHeels x @WellsFargo pic.twitter.com/62JQuAI1i0

— UNC Field Hockey (@UNCFieldHockey) September 12, 2021
A hat trick from vice captain Cassie Sumfest powered the offensive explosion. But it was Hannah Griggs who opened the scoring for Carolina, corralling a bouncing ball in the penalty area and flicking it past the Drexel goalkeeper early in the second quarter.
It looked like Drexel might get to the locker rooms only down 1-0, but the Tar Heels earned a penalty with under 90 seconds remaining in the first half. Then, Erin Matson did what Erin Matson does best, converting the penalty stroke to the goalkeeper's left.
Carolina poured it on in the second half, with Sumfest's first goal of the afternoon rocketing in off a penalty corner. Matson then converted her second goal of the game on a wide open deflection in front of the cage. Matson's two goals against the Dragons gave her nine on the season. No other Tar Heel has more than four.
Sumfest's second of her three goals came on another penalty corner, this one scooped up into the roof of the cage. She notched her third on a penalty stroke. Three wildly different varieties of scoring, but Sumfest made them all look easy.
Senior midfielder Abby Pitcairn's first goal of the season gave the Tar Heels their seventh of the day, and put the finishing touches on a nice rebound effort after the loss to the Hawks on Friday. Carolina outshot Drexel by an absurd 33-3 margin.
Finally, after six games on the road to start the year, Carolina can look forward to a home game at Karen Shelton Stadium. The Tar Heels will host Miami University on Sunday, September 19 at 1 p.m., before beginning ACC play the following week.
Featured image via Carolina Athletics
---
Chapelboro.com does not charge subscription fees. You can support local journalism and our mission to serve the community. Contribute today – every single dollar matters.