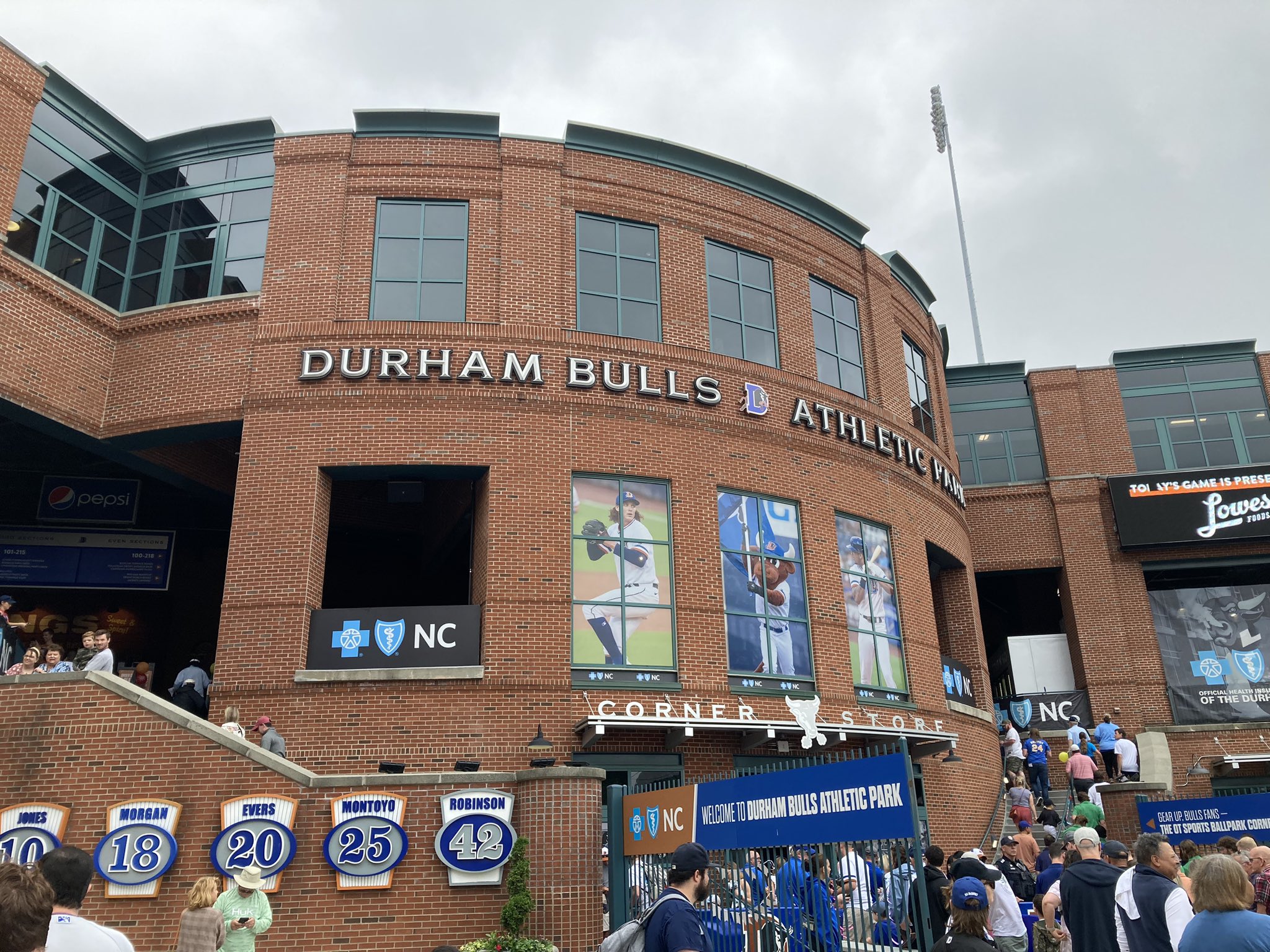 Art Chansky's Sports Notebook is presented by The Casual Pint. YOUR place for delicious pub food paired with local beer. Choose among 35 rotating taps and 200+ beers in the cooler.
---
Durham Bulls Athletic Park is a perfect spot for the ACC Baseball Tournament.
Just as Greensboro established itself as Tournament Town for basketball season, I'm hopeful the Bull City can do the same for baseball. The ACC tournament is returning to the DBAP this week for the first time since 2019, and while the tournament tends to move around, the park had hosted seven of the last 11 events before the pandemic.
When it comes to the quality of the facility, it's no contest: Durham is lightyears ahead of other parks in the state like Charlotte and Greensboro. It's frequently cited as one of the best minor league ballparks in the country, and it's so nice that Duke often hosts important games at the DBAP instead of its on-campus stadium, which is much smaller.
The Blue Devils are poised for another strong run at the title after taking the crown two years ago. Carolina enters as defending champions and always draws well, as does NC State. And then you have Wake Forest, the top team in the country with its eyes on Omaha. All that means I'm anticipating record crowds throughout the week, even more than in 2013 when UNC and NC State played one of the greatest games in tournament history: an 18-inning marathon in front of more than 11,000 spectators which ended in a 2-1 win for the No. 1 Diamond Heels. Both Carolina and the Wolfpack would make it to Omaha that season.
Other ACC foes may complain about the DBAP's proximity to Duke, Carolina, State and Wake Forest, but those teams have earned that luxury with a combined 17 championships, including each of the last three.
And at least Durham is somewhat neutral. A quick look back through the ACC annals reveals the tournament rotated around campus sites in the early days of the event. Any neutral location will be closer to one school than another, so you might as well try to mitigate that as best you can by putting it close to several of them. 
Is that logic convoluted? Yes. But maybe I'm nervous that the tournament will sell its soul and head north as basketball seems ready to do. ACC teams hitting Mickey Mouse home runs over the short porch at Yankee Stadium? Oh, the humanity!
With that in mind, hopefully no coach pulls a Boeheim and loudly complains about lack of reasons to visit Durham. You mess with the Bull… well, you know the rest.
---
Chapelboro.com does not charge subscription fees, and you can directly support our efforts in local journalism here. Want more of what you see on Chapelboro? Let us bring free local news and community information to you by signing up for our biweekly newsletter.
Podcast: Play in new window | Download
Subscribe: RSS