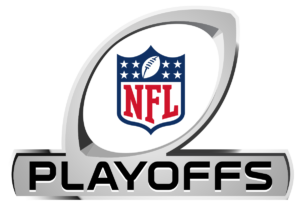 Does playoff football rip out your guts, or what?
You can say what you want about the National Football League – and I've said it all before – but the greed, the money, the politics that control the NFL can't keep us from watching when the playoffs roll around. For sports fans, all the drama is just must-see TV.
Even the one bad game of the weekend was enthralling, and it actually warmed your heart. Andrew Luck has gone from an injury that almost ended his career to playing as well as any quarterback in the league, and the No. 6 seeded Colts have a real chance to knock off the top-seeded Chiefs in Kansas City this Saturday. Luck showed skill beyond compare in beating the Texans, whose own star quarterback Deshaun Watson was as bad as Luck was good.
Those who root for Russell Wilson and the Seahawks to get back to the Super Bowl and finally rectify that awful play call at the goal line missed another chance when they lost to the Cowboys, who just made a few more plays to win in Dallas. Wilson's touch with the ball in the pocket or moving around continues to be amazing. What an athlete.
Sunday's games at least made Philip Rivers a winner with a real chance for his Chargers to knock off the sub-par Patriots this Sunday in New England. The 37-year old Rivers, whose wife is pregnant with their ninth child, is far from smooth but he is as good a game manager as there is in the NFL. And they held on to beat the Ravens in Baltimore after dominating the first three and half quarters.
But the one that UNC fans won't soon forget was the Bears' loss at home to the Cinderella Eagles. The only consolation is with a young team and special quarterback in Tar Heel Mitch Trubisky, they will likely be a playoff fixture for years to come. Trubisky dueled Philly phenom Nick Foles all the way, and his back-shoulder pass in the final seconds deserved more than field goal to win that clanked off the upright.
The playoffs almost always deliver with 12 teams that get in deserving to be there. All the games keep your heart pumping, and if you have a dog in the fight, that one is bound to go down to the wire.
Podcast: Play in new window | Download