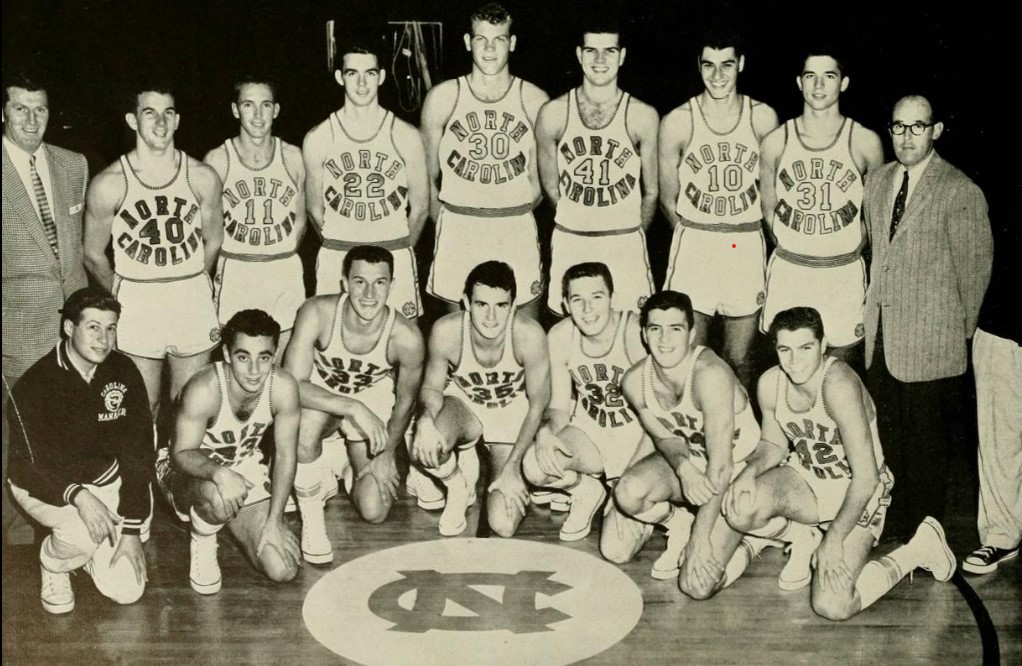 Stephanie Pace deserves some kind of MVP award.
When Pace's documentary on the 1957 Tar Heels came out in January, reviews said she had been working on the film for seven years. It seemed more like 17, based on all the talks we had about where the project was going and how she planned to pay for it.
Pace, a UNC-RTVMP (Radio, Television & Motion Pictures) graduate who lives in Hickory, turned out a three-hour masterpiece that will grip those still around who remember "McGuire's Miracle," when undefeated Carolina wrote what is still the greatest sports story in this state's history by beating Kansas and Wilt Chamberlain in Kansas City for UNC's first NCAA title.
From the doc's inception through its eventual release, two of McGuire's starters – Bobby Cunningham and Pete Brennan – passed away and the star of the show, Lennie Rosenbluth, died just after it came out. But Rosey knew the magical season better than anyone.
Few people remember the side note that the All-American, ACC and National Player of the Year had fouled out with 96 seconds left in regulation and watched in agony as the Tar Heels hung on to force two five-minute overtimes (one scoreless) before winning in the third extra period to turn Chapel Hill and the rest of the state nuts.
And, by the way, McGuire and his Miracles had also beaten Michigan State the night before in three OTs, saved by a Brennan jump shot at the end of regulation that tied the score. Brennan gathered his junior teammates after senior Rosenbluth fouled out.
"Hey, we've got to go on," Brennan said in 1990. "We did it as freshmen (when they were on the freshman team and Rosenbluth, a year ahead, was on the varsity). It's going to be the same four guys playing next year, and we want to do it again."
Indeed they did do it. Center Joe Quigg, point guard Tommy Kearns and sixth-man Bob Young are the three remaining members of the original Dream Team who contributed to the miraclulous feat.
Quigg, a retired dentist in Fayetteville, made the two free throws that won the 55-minute epic and remembers that assistant coach Buck Freeman told him as he left the timeout huddle before stepping to the line, "Up on your toes, Joe, up on your toes."
Freeman is the hidden figure of the story. A recovering alcoholic, he could not go with McGuire to Alabama because the school wouldn't allow it. But UNC would. And when Buck's drinking forced him into permanent retirement, McGuire hired Dean Smith. So it was McGuire's Miracle in that way, too, as it is Stephanie Pace's.
Featured image via UNC Yackety Yack
---
Chapelboro.com does not charge subscription fees, and you can directly support our efforts in local journalism here. Want more of what you see on Chapelboro? Let us bring free local news and community information to you by signing up for our biweekly newsletter.
Podcast: Play in new window | Download
Subscribe: RSS