The local band Tea Cup Gin is releasing its first CD ("Underground Love") – and they're doing it in style, with an all-day party Saturday at Southern Rail.
Rain or shine, the "Cirque du CD and Full Moon Festival" gets under way at 3:00 and runs until midnight (at least), with musical performances, two drum circles, and a wide assortment of theatrical performances ranging from belly dancing to burlesque. (And it's not just a celebration of the band: donations raised at the event will also benefit Carrboro Elementary School.)
Christy Benson, Mike Reid, and John Klonowski of Tea Cup Gin stopped by "Aaron in the Afternoon" with Aaron Keck this week to promote the show – and to play the title track from "Underground Love" live in the studio.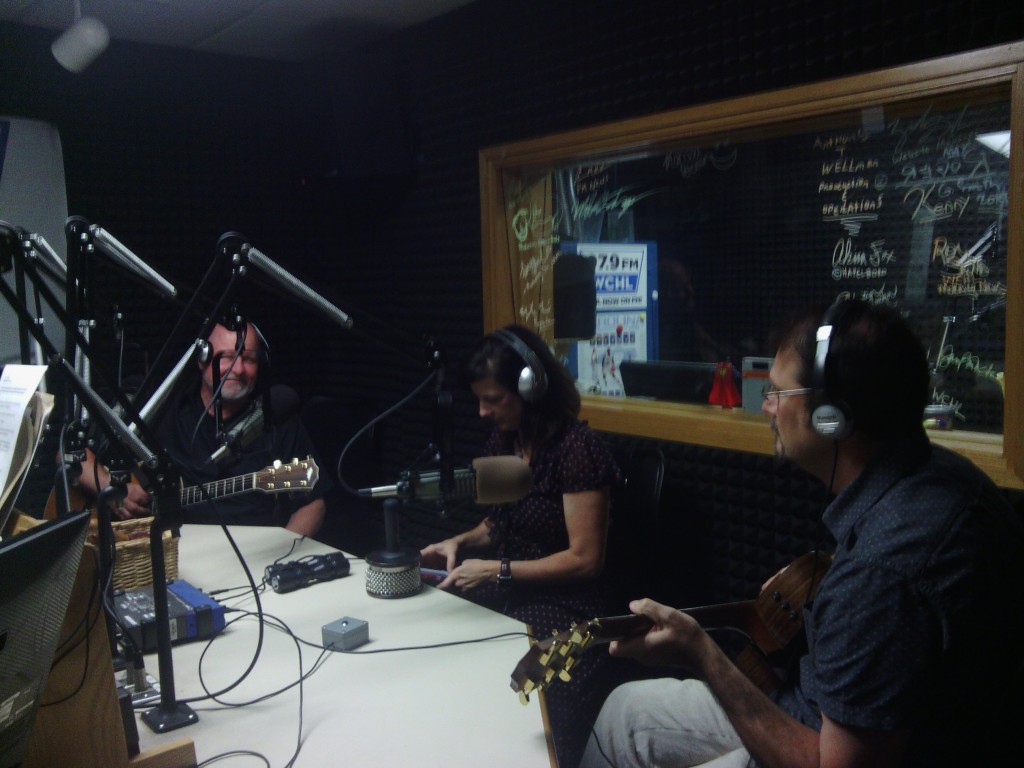 Reid, Benson, and Klonowski tuning up for their live performance of "Underground Love."
For more information, visit TeaCupGin.com.