Welcome to Woman Crush Wednesday!
This week, join 97.9 The Hill's Ali Evans with Claire Spear, certified personal trainer and coach at Eat the Frog Fitness.
Not only is Claire passionate about her own health and wellness, but as a trainer at Eat the Frog, she also has a desire to improve others' quality of life by helping them achieve their fitness goals.
With the new year finally upon us, many of us are setting New Year's resolutions that are related to health and wellness. If you're planning to eat healthier, Claire's advice is to "replace, not eliminate." When choosing what to eat, "instead of trying to take all the 'bad things' out of your diet, find other new alternatives that are interesting or fun."
When asked about common misconceptions about Personal Trainers, Claire gave a reminder that no one has it all figured out. While trainers are passionate about fitness, and have the tools to help, "we don't know everything and we don't follow our own rules. I have cheat days and I enjoy them!"
View this post on Instagram
Listen below for the full conversation between Ali and Claire, and tune in next Wednesday for the next WCW introduction to another amazing woman in our community!
---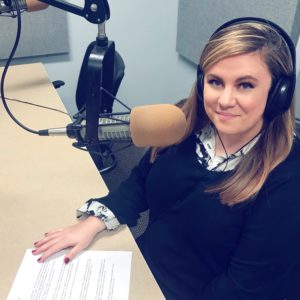 Join 97.9 The Hill's Ali Evans every Wednesday for another edition of "Woman Crush Wednesday," a three-minute weekly recurring segment made possible by Mosaic Comprehensive Care that highlights motivated women and their impact both in our community and beyond. If you'd like to nominate someone to be featured on WCW, email ali@wchl.com.
---
Chapelboro.com does not charge subscription fees. You can support local journalism and our mission to serve the community. Contribute today – every single dollar matters