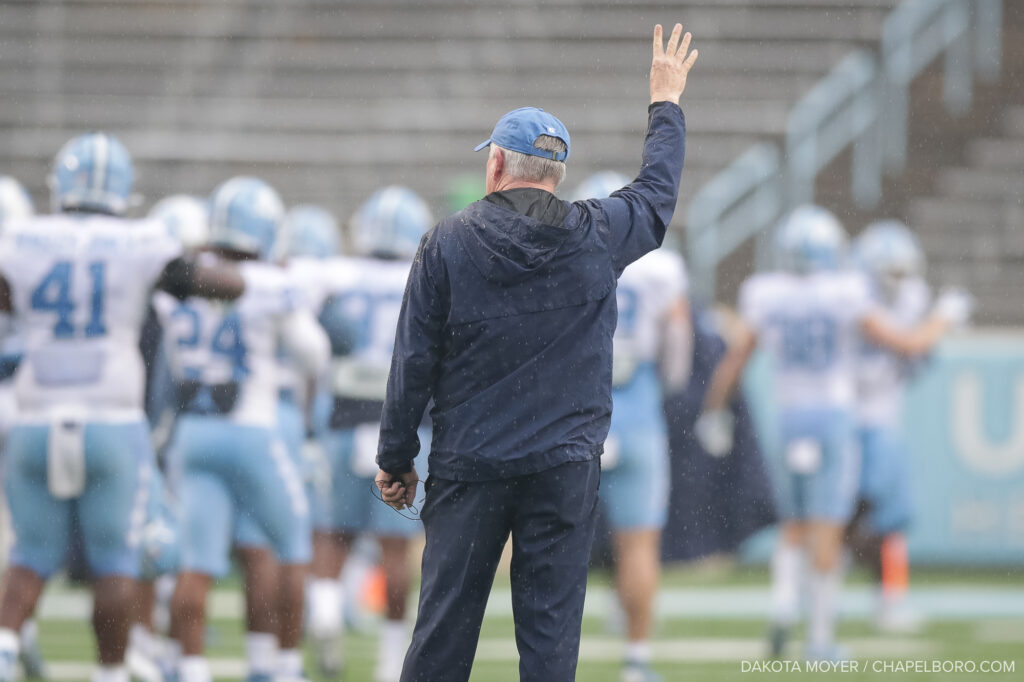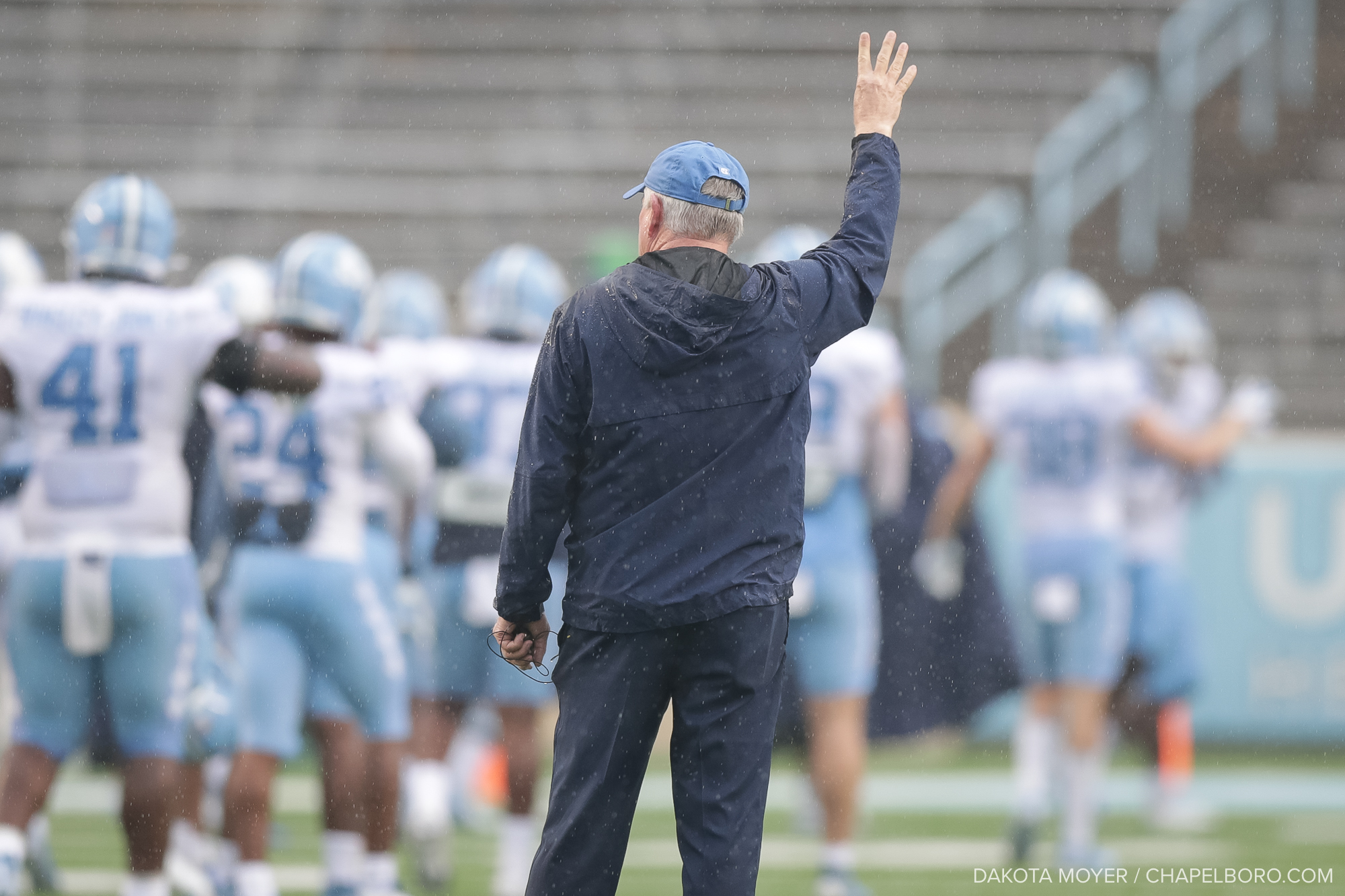 Mack Brown is loving Carolina football life right now.
It's an old baseball expression, but hope also springs eternal for the Top 20 Tar Heels, who did nothing during spring practice to dull the enthusiasm for the 2021 football season.
Brown said his deep and talented roster escaped any significant injuries despite hitting more than they normally do each spring, a product of wanting to build all-important depth.
He began his last press conference until the players, including freshmen who have yet to enroll, come back in June by thanking Larry Fedora for recruiting all five Tar Heels selected in the NFL draft last week, praising his own staff for their improvement the last two years.
He singled out linebackers coach Tommy Thigpen for the "amazing" conversion of Chazz Surratt from a 5-star quarterback to an All-ACC defender and early third-round pick by the Vikings.
He also credited the coaches who helped running backs Michael Carter and Javonte Williams become perhaps the best college tandem since the 2005 USC 3,000-yard combo of Reggie Bush and Lendale White that Brown's Texas Longhorns defeated for the national championship.  And help that also got Dyami Brown and Dazz Newsome drafted.
"We're much deeper all around," Brown said, saying that the Tar Heels will have 6 to 8 pass rushers in the fall and a better secondary who can cover receivers one-on-one on back shoulder, fades and 50-50 balls. Brown frequently uses the term "cross-training" which means players are coached up to play more than one position on defense.
On offense, UNC will also have 6 to 8 offensive linemen to rotate and ample experience with wide receivers Emery Simmons, Beau Corrales and Khafre Brown, plus emerging sophomore star Josh Downs, and three capable tight ends in super senior Garrett Walston, sophomore Kamari Morales and red-shirt freshman John Copenhaver, all to catch balls from Heisman hopeful Sam Howell.
The running backs will be more by committee, led by Tennessee grad transfer Ty Chandler and 4-star freshman Kamarro Edmonds, who has yet to enroll but will be playing for Havelock in the 3-A state championship game this weekend at N.C. State.
"I really wanted to play at Kenan Stadium," Edmonds said. He'll have plenty of time there very soon.
---
Chapelboro.com does not charge subscription fees. You can support local journalism and our mission to serve the community. Contribute today – every single dollar matters.
Podcast: Play in new window | Download
Subscribe: RSS