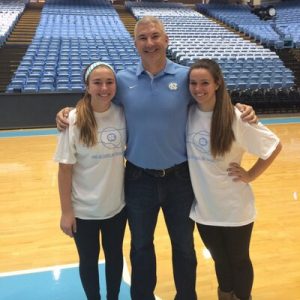 Across 28 sports programs, the robust offerings of Carolina Athletics directly impact and change the lives of more than 800 student-athletes each year. Athletic programs at UNC engage the university directly with the community, from big-ticket events like Carolina Basketball rivalry games and Tar Heel football at Kenan Stadium to non-revenue sports — like fencing!
The success of Carolina's athletic programs is due in part to stellar coaching — staff like Karen Shelton give the Tar Heels a reputation for winning — and the inherent academic attraction to the nation's oldest public university also plays a role in recruiting stellar future student-athletes.
Today on "This is Tourism," join Rick Steinbacher, UNC's Senior Associate Athletic Director for External Communications, as he discusses topics such as UNC's 10 head coaches with national titles under their belt, the ACC broadcast center that's under construction, the economic impact of a single football game and more!
Podcast: Play in new window | Download