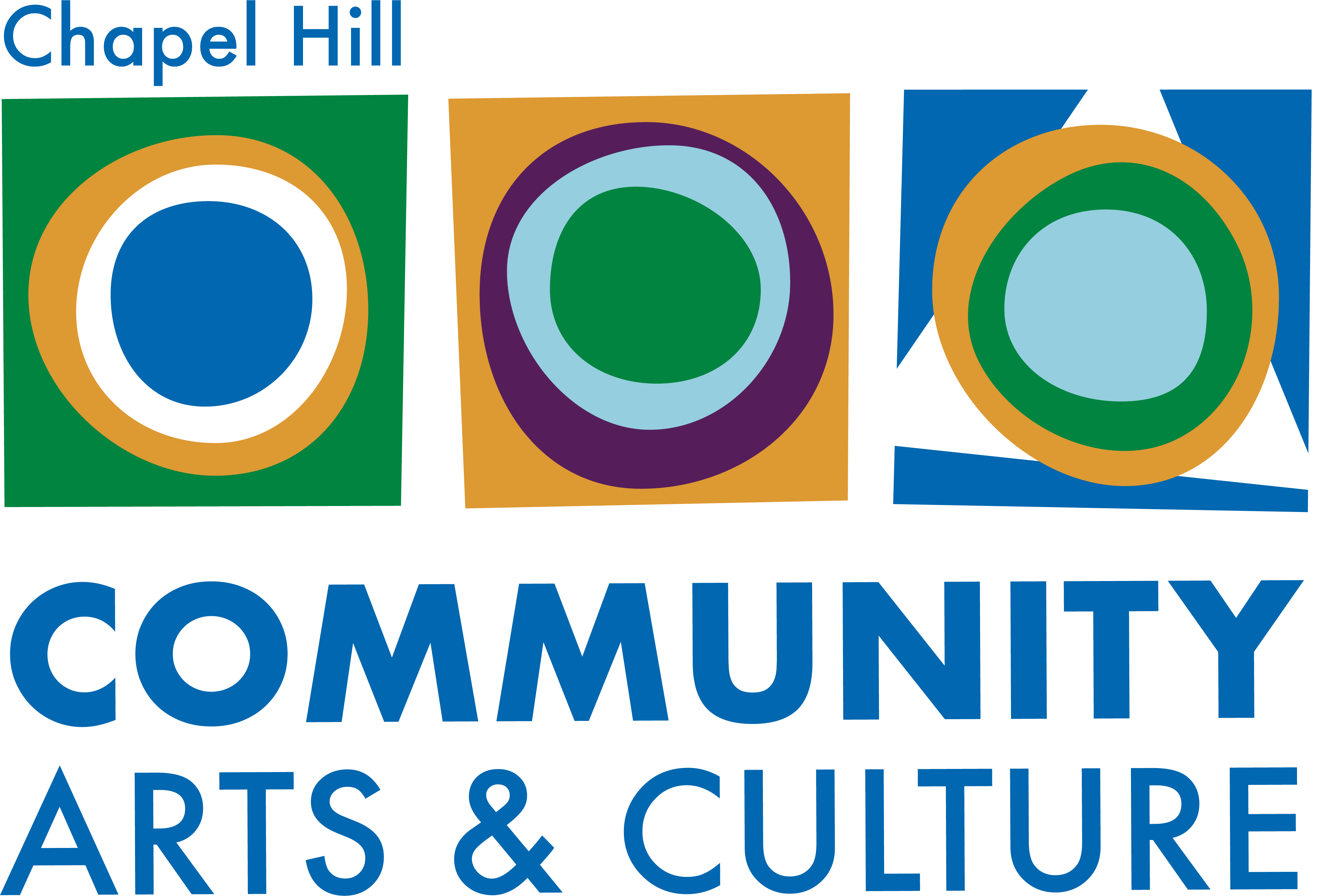 Via Chapel Hill Community Arts & Culture

Chapel Hill Community Arts and Culture will host "Live at Legion," a free community concert, on Saturday, September 16 from 3 to 6 p.m. at 1714 Legion Road.
The concert will feature Mix Tape Grab Bag, a local supergroup of musicians from across the Triangle. In addition to live music, the event will have food and drink for sale from a variety of local vendors. Attendees are encouraged to bring blankets, chairs, and dancing shoes to the event.
Mix Tape Grab Bag is led by guitarist and front man Hugh Swaso, who is well-known in the Triangle music scene. The band will take concertgoers on a journey through popular music history with familiar songs from the 1970s through today. While they will play covers, Mix Tape Grab Bag is known as much more than just a cover band. Swaso says the group "transcends the conventional cover band format and creates a unique, genre-defying blend of nostalgic echos and modern reinterpretations."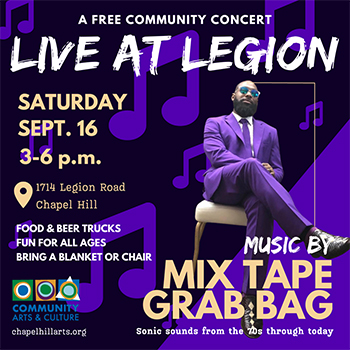 In addition to live music, Live at Legion will feature food and drink from several local vendors. Yagg Sii Tenn will offer jollof rice, fufu, and other authentic African cuisine, while Baton Rouge Cuisine will serve up Cajun treats such as jambalaya and gumbo. Maple View Ice Cream will offer a variety of ice cream flavors from their mobile unit. Carolina Brewery will have many of their signature beers on tap and Boro Beverage will bring kombucha and an array of other non-alcoholic options.
Live at Legion is a new event created by the Community Arts and Culture team to advance their mission of inspiring creativity and celebrating community. Susan Brown, Community Arts and Culture Director, says the event is also in response to community interests. "We know that Chapel Hill community members love coming together and listening to great music, and over the last few years we have experimented with different formats and locations. We are thrilled to work with our friends at Parks & Recreation to bring a concert to Legion Road."
While Legion Road offers plenty of parking, we encourage carpooling, cycling, and riding Chapel Hill Transit. The event is served by Chapel Hill Transit's D Route, which makes its last stop at Legion Road at 7:45 p.m. Visit chtransit.org for more information about routes and service.
For more about the event and Community Arts & Culture, visit chapelhillarts.org and follow them on Facebook, Instagram, and Twitter. Community Arts & Culture is a division of the Town of Chapel Hill with a mission to inspire creativity and celebrate community for a better Chapel Hill.