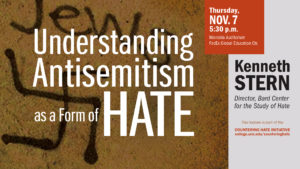 Speaking on Thursday, November 7, UNC will receive a guest lecture from author and attorney Kenneth Stern as he speaks on "Antisemitism as a Form of Hate."
Stern is currently the director for the Center for the Study of Hate at Bard College — he has argued before the U.S. Supreme Court , testified before Congress, presented at the White House Conference on Hate Crimes and written books on Holocaust denial, the American Indian movement and the Oklahoma City bombing. For 25 years, Stern served as the American Jewish Committee's expert on antisemitism.
Stern's talk is the signature event of a new Countering Hate initiative launched this fall by UNC-Chapel Hill's College of Arts & Sciences, with co-sponsors the Carolina Center for Jewish Studies, the Center for European Studies, the Center for Middle East and Islamic Studies, UNC Global and the Gillings School of Global Public Health.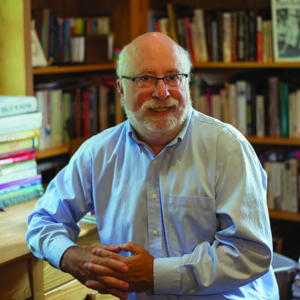 The lecture will be at 5:30 p.m. in Mandela Auditorium of the FedEx Global Education Center. It is free and open to the public.
The Countering Hate initiative is designed to foster community and help students understand what developments and conditions lead to the rise of hate groups and acts of violence, and what we as a community can do to effectively address these sentiments of hate when they arise.
Other public events include a Nov. 13 talk called "Painful Hope: An Israeli Settler and Palestinian Activist in Dialogue." That lecture is at 7 p.m. in Toy Lounge, 4th floor of Dey Hall. A complete list of events can be found on the Countering Hate website here.