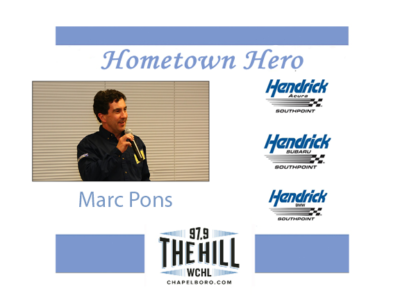 This week's Hometown Hero, presented by Hendrick Southpoint Auto Mall, is Marc Pons. He has been involved with Wheels 4 Hope, a nonprofit organization that takes donated vehicles, repairs them and places them with families that are referred by social services agencies.
Pons is the owner of Chapel Hill Tire and works with Wheels 4 Hope to fix the cars that are donated.
"It's really impactful," Pons said. "Every story of every person who's who's working to get back on their feet. You hear their stories. You're really inspired by all they've gone through, how they pulled it together and then you get to see the power of what the car is going to do for them in their life and it is tremendous."
To learn more about Wheels 4 Wheels, visit their website.
---