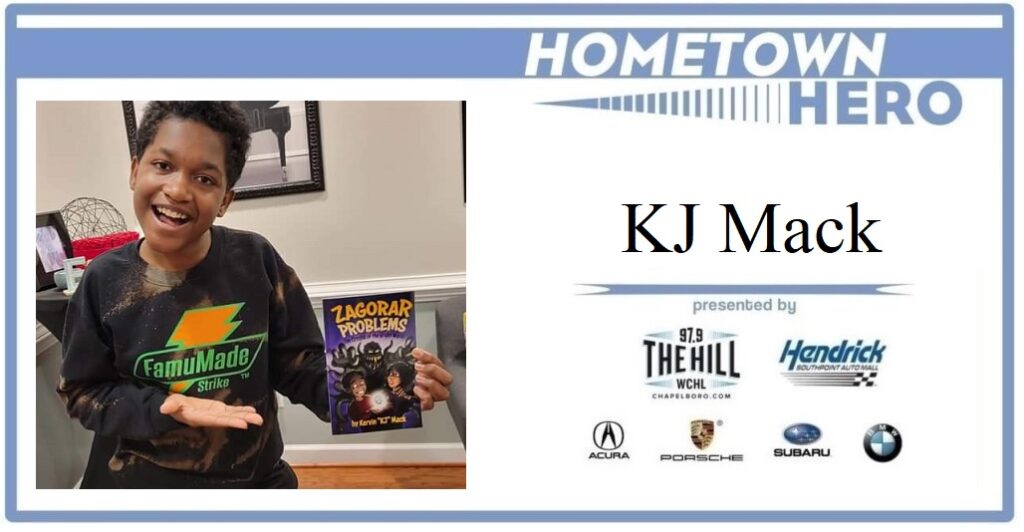 This week's Hometown Hero, presented by Hendrick Southpoint, is KJ Mack! KJ is a 12-year-old in Orange County who's been coming up with creative ways to raise serious funds for a good cause. From writing songs to books, Mack has been working hard to make a difference, and over the past several months he has raised thousands of dollars for the Just Tryan It kids triathlon! Funds from the Chapel Hill race support families in treatment for pediatric cancer in the Triangle, so it's easy to track how much impact KJ is having in his community!
Listen to this week's Hometown Hero segment below, and check in next week for another recognition of someone who is making a difference in our community!
---
Chapelboro.com does not charge subscription fees, and you can directly support our efforts in local journalism here. Want more of what you see on Chapelboro? Let us bring free local news and community information to you by signing up for our biweekly newsletter.