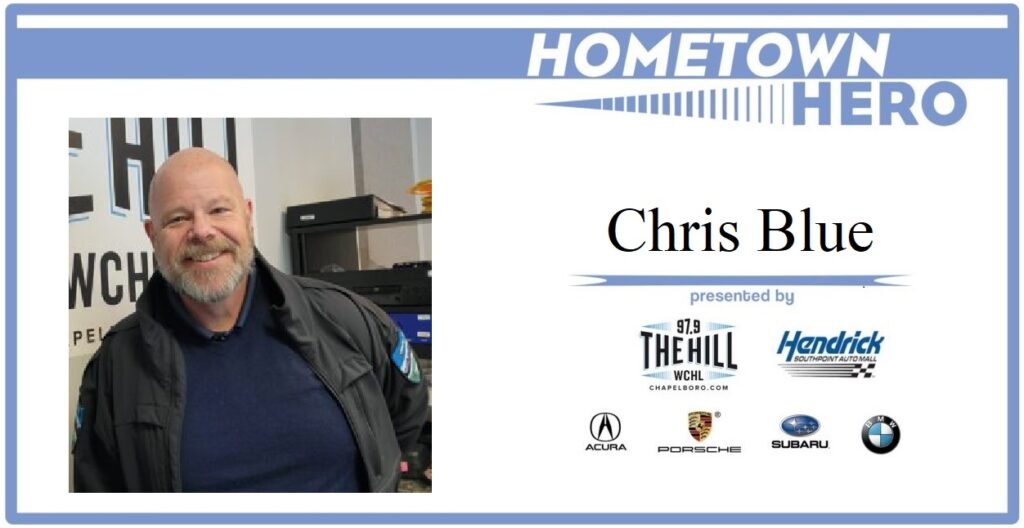 This week's Hometown Hero, presented by Hendrick Southpoint, is Chris Blue! Recently retired Chapel Hill Police Chief and current interim Town Manager for Chapel Hill, Blue stays busy when it comes to serving his community.
After 25 years with Chapel Hill's police department — 12 of those as Chief — Blue's gift for communication and finding public-facing solutions finds a new home in keeping Chapel Hill running smoothly as town manager.
"One of the things I've enjoyed most about serving as police chief is really trying to make myself accessible to our community," said Blue. "And I think that's helped me be effective, and I think that's helped our department be effective. I think one of the things I've enjoyed most about my job is being connected to the people we serve, and I don't expect that to change."
Listen to this week's Hometown Hero segment below, and check in next week for another recognition of someone who is making a difference in our community!
---
Chapelboro.com does not charge subscription fees, and you can directly support our efforts in local journalism here. Want more of what you see on Chapelboro? Let us bring free local news and community information to you by signing up for our biweekly newsletter.