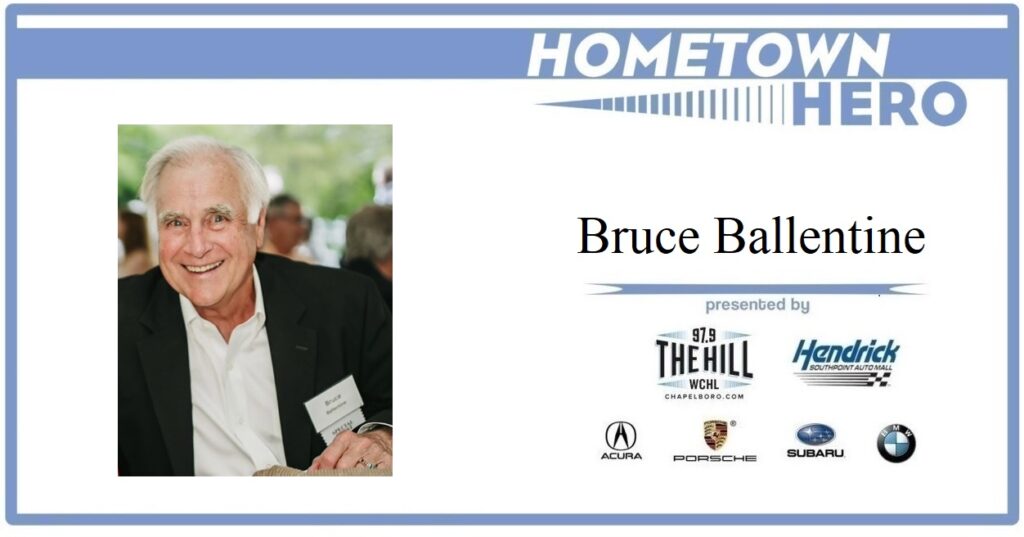 This week's Hometown Hero, presented by Hendrick Southpoint, is Bruce Ballentine! Ballentine is a civil engineer who has spent the last few years managing development of Weaver's Grove in Orange County as a volunteer, and recently recieved the highest volunteer honor in the state of North Carolina: the Governor's Medallion for Lifetime Achievement!
Listen to this week's Hometown Hero segment below, and check in next week for another recognition of someone who is making a difference in our community!
Do you have someone who you'd like to nominate as a Hometown Hero? Click here to let us know about the good they're doing around town!
---
Chapelboro.com does not charge subscription fees, and you can directly support our efforts in local journalism here. Want more of what you see on Chapelboro? Let us bring free local news and community information to you by signing up for our biweekly newsletter.