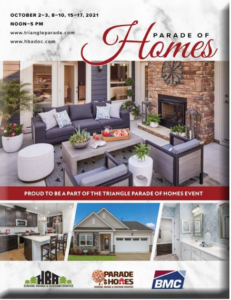 Welcome to the Home Builders Minute!
In this recurring segment, Holly Fraccaro — CEO of the Home Builders Association of Durham, Orange and Chatham counties — takes a minute to interview one of the association's members about their specific expertise in the current housing market. Whether it's challenges or solutions, houses or homes, there's always something new to learn.
This month, Holly is joined by guest Vanessa Jenkins, executive vice president with Preston Development, the developer of Chatham Park, to discuss the upcoming Parade of Homes.
PARADE OF HOMES
PARADE LOCATIONS
PARADE SOCIAL MEDIA
HASHTAG