As UNC Signs Two Top-10 Prospects, NCAA Title History Worth Recalling
By David Glenn
Both critics of recruiting coverage and its believers have some valid points.
For example, as every fan knows, many prep All-Americans turn out to be busts at the college level, and plenty of three- and even two-star prospects become big-time college players, often in football and sometimes in basketball.
At the same time, it's true that 22 (and counting) straight national champions in major college football had at least one top-10 recruiting class on their rosters when they won it all, and 21 of them had multiple top-10 classes on hand as they raised the trophy.
Similarly, in men's basketball, North Carolina's own amazing history, as a six-time NCAA champion, underlines the importance of signing truly elite high school prospects.
Why does this topic matter right now?
Well, the NCAA's early national signing period for men's basketball (Nov. 8-15 this year) ends today, and for just the second time in the last decade, the Tar Heels signed a group regarded among the best in the country: New York City wing guard Ian Jackson, North Carolina wing forward Drake Powell and Illinois center James Brown.
According to the 247 Sports Composite, which aggregates the player rankings of multiple recruiting outlets, Jackson and Powell are consensus top-10 players in the Class of 2024 (current high school seniors), and Brown is a consensus top-75 prospect.
Here are some of UNC coach Hubert Davis' comments about his latest signees.
On Brown: "Being from Chicago, he knows how to compete and work hard every day trying to become the best he can be on the court, off the court and in the classroom. As a big, he can finish at the basket with either hand, he can shoot the three, he's an elite rebounder and shot blocker, and he's a versatile defender. He is exactly what we wanted and needed from this class."
On Jackson: "Ian is exactly why I love New York guards. He's tough, competitive and he plays with a chip on his shoulder. Ian can also straight up score — with the ball, off the ball, in transition. He can get buckets but also loves to pass and is a great defensive player. I have never seen a kid as competitive as Ian who is also as humble and kind off the court. He has a smile and a personality that will light up the Smith Center."
On Powell: "Drake is a rare combination of humbleness, competitiveness and teamwork. He has a team-first mentality and wants to learn and improve every day. He also has elite length and athleticism at the wing, and he can dominate on both ends of the floor. Drake can score and defend at the highest level. He committed early to Carolina, and he is exactly what we are looking for — a great person and a talented athlete from an amazing family."
While recruiting rankings weren't really a thing in 1957, when the Tar Heels captured their first NCAA championship, they have been a growing part of college sports coverage since the 1970s, and they've been omnipresent in the Internet Age.
A quick glance at the makeup of UNC's five more recent national championship teams — two (1982, 1993) under the late/legendary coach Dean Smith, and three (2005, 2009, 2017) under the more recently retired Hall of Fame coach Roy Williams — offers a reminder of the extreme importance of signing top-10 prospects, such as Jackson and Powell, in particular.
Despite the many agreed-upon imperfections in recruiting rankings, over the past 50 years, more than 90 percent of consensus top-10 high school seniors went on to play in the National Basketball Association, and a large majority of them did great things at the college level, too. Those are mesmerizing correlations that should be remembered on National Signing Day.
Meanwhile, all five of the Tar Heels' NCAA title teams from the last half-century had at least one former top-10 high school prospect, along with multiple other top-25 signees, playing essential roles during their respective March Madness success stories.
2017: One starter (junior forward Justin Jackson) from the national championship game was a consensus top-10 recruit. Three additional starters (senior forward Isaiah Hicks, junior point guard Joel Berry, junior forward Theo Pinson) and a key reserve (freshman center Tony Bradley) were consensus top-25 recruits.
2009: Three starters (senior center Tyler Hansbrough, junior guard Wayne Ellington, junior point guard Ty Lawson) and one reserve (freshman forward Ed Davis) from the national championship game were consensus top-10 recruits. Another starter, senior guard Danny Green, and one reserve, freshman center Tyler Zeller, were consensus top-25 recruits.
2005: Three starters (junior point guard Raymond Felton, junior guard Rashad McCants, junior center Sean May) and one reserve (freshman forward Marvin Williams) from the national championship game were consensus top-10 recruits. The other two starters, senior guard Jackie Manuel and senior forward Jawad Williams, were consensus top-25 recruits.
1993: All five starters (senior forward George Lynch, junior center Eric Montross, junior point guard Derrick Phelps, junior forward Brian Reese, sophomore guard Donald Williams) and one reserve (senior center Matt Wenstrom) from the national championship game were McDonald's All-Americans, indicating that they were considered among the top 25 high school seniors in America during the spring immediately prior to their enrollment at UNC. Montross was a consensus top-10 signee.
1982: Four starters (junior forward James Worthy, sophomore center Sam Perkins, sophomore forward Matt Doherty, freshman guard Michael Jordan) and two reserves (junior guard Jim Braddock, freshman guard Buzz Peterson) from the national championship game were McDonald's All-Americans, indicating that they were considered among the top 25 high school seniors in America during the spring immediately prior to their enrollment at UNC. Jordan, Perkins and Worthy were consensus top-10 signees.
Moving forward, it's important to remember that simply signing a top-10 recruit or two doesn't guarantee anything. Plenty of consensus top-10 signees come and go from the college ranks without a conference title or a Sweet 16 trip, much less a national championship.
That very long list includes recent top-10 prospect turned one-and-done point guard Cole Anthony, who played on UNC's worst team (14-19 in 2019-20) since 2002 but left Chapel Hill as a multi-millionaire first-round draft pick and is currently a fourth-year NBA veteran. Anthony signed a three-year, $39 million contract extension with the Orlando Magic just last month.
However, Carolina's own modern basketball history has shown that signing at least some top-10 recruiting classes, and especially securing at least some top-10 high school prospects, have been prerequisites for even the school's greatest coaches to claim the sport's ultimate prize.
---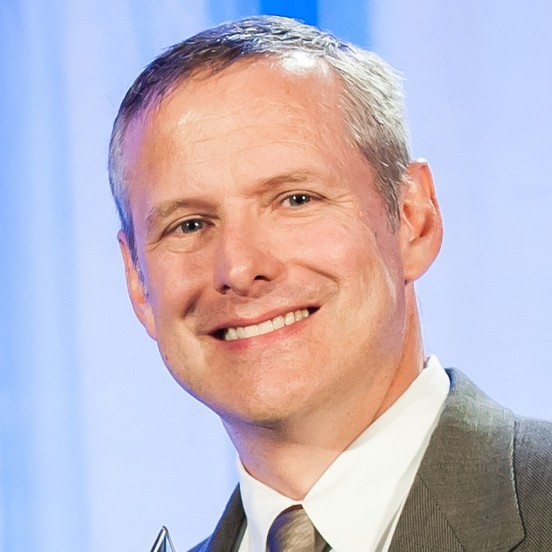 David Glenn (DavidGlennShow.com, @DavidGlennShow) is an award-winning author, broadcaster, editor, entrepreneur, publisher, speaker, writer and university lecturer (now at UNC Wilmington) who has covered sports in North Carolina since 1987.
---
Chapelboro.com does not charge subscription fees, and you can directly support our efforts in local journalism here. Want more of what you see on Chapelboro? Let us bring free local news and community information to you by signing up for our biweekly newsletter.