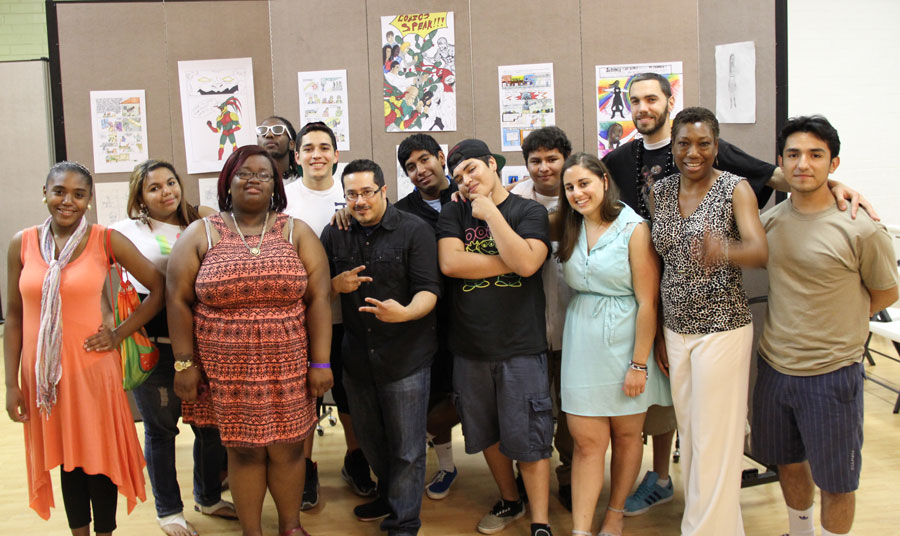 In collaboration with the NC Dream Team and The Ella Baker Women's Center for Leadership and Community Activism, and sponsored by the Chapel Hill's Public Arts Commission and the Office of Public and Cultural Arts, local visual artist Luis Franco and poet and writer Kane Smego organized a project with African American, Latino, and multiracial youth to discuss racial identity and issues of racism through the expressive medium of the graphic novel or comic book.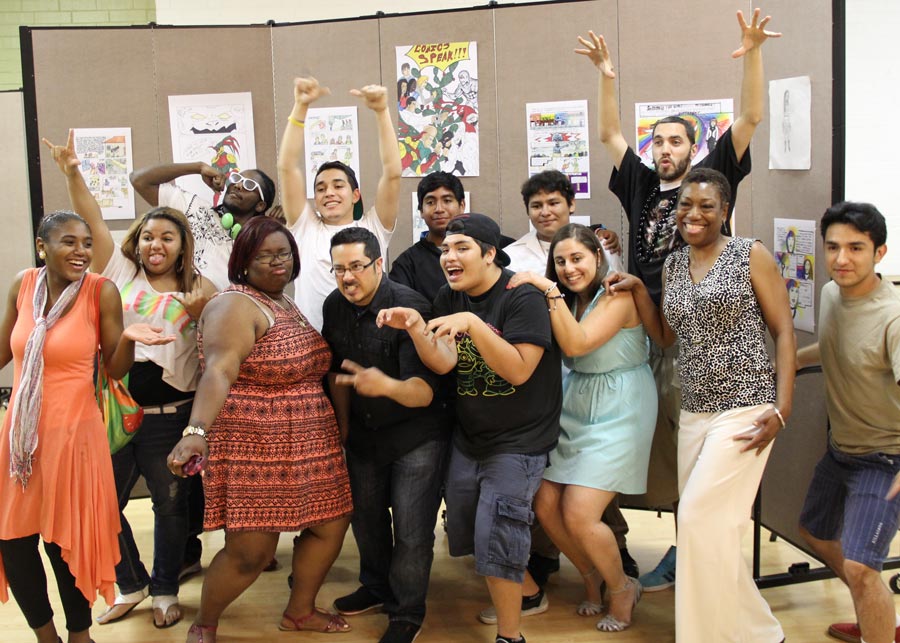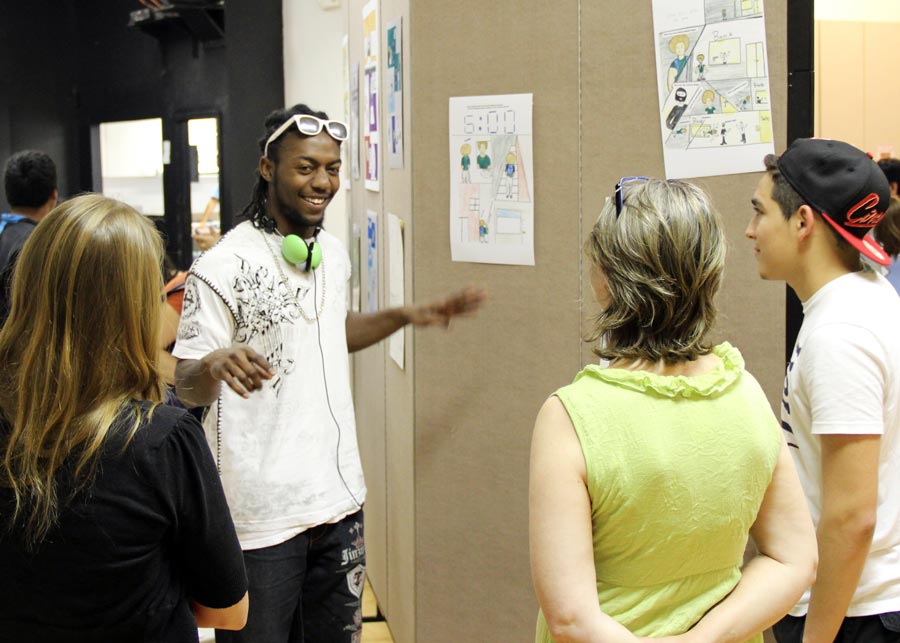 During a series of twelve Saturday morning workshops at the Street Scene Teen Center (and additional outside work) the teens developed their characters by writing poems about themselves and their own experiences with racism. They then crafted story lines, storyboards and plot sequences, and drew and colored the various frames to bring their superheroes to life on the pages of their very own comics. The teens' artwork and poetry debuted in an exhibition at The ArtsCenter recently in Carrboro.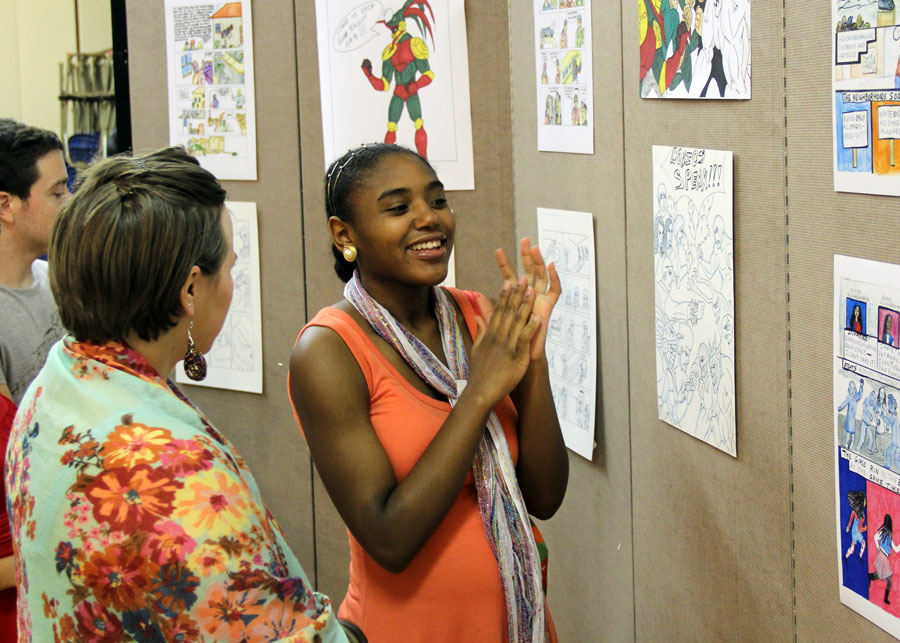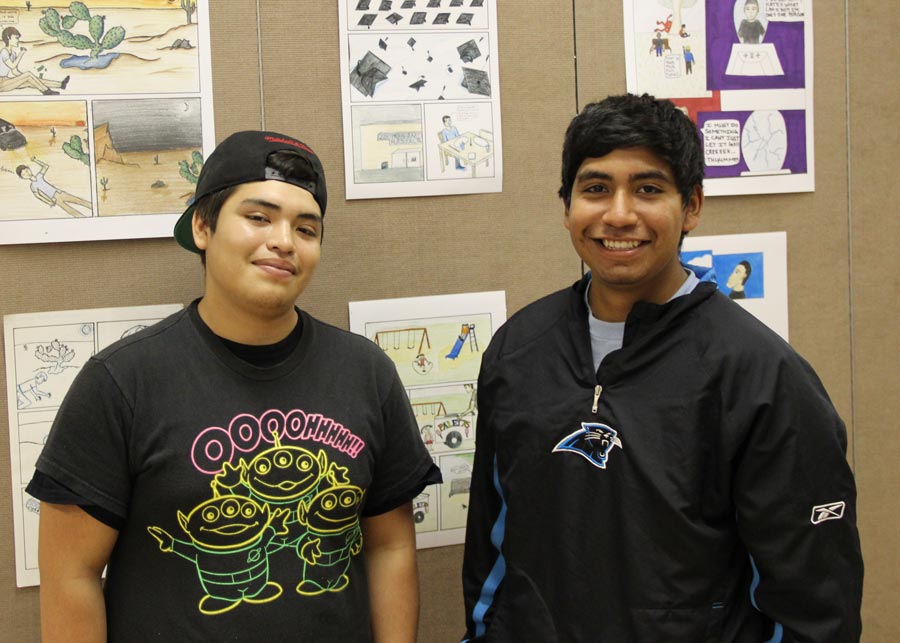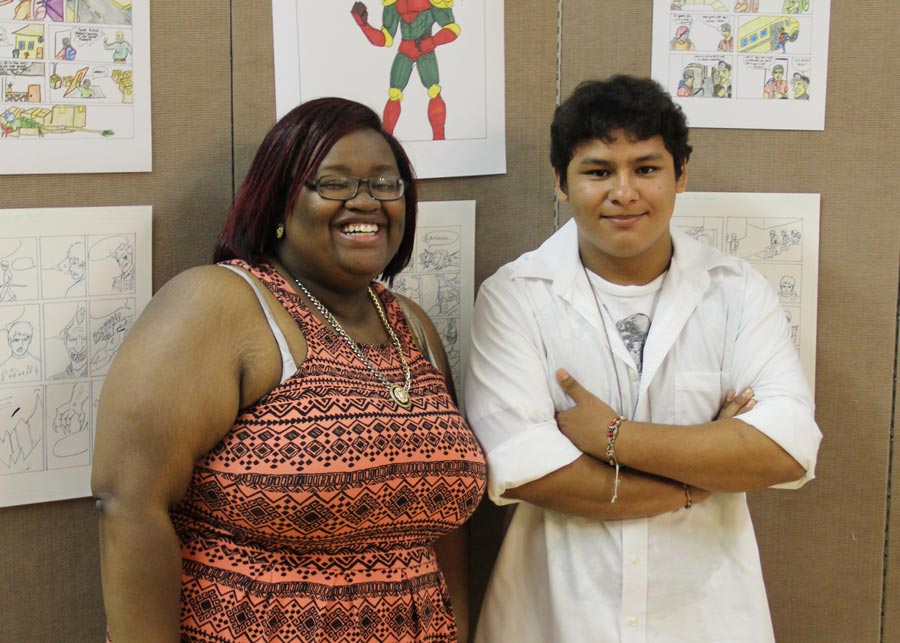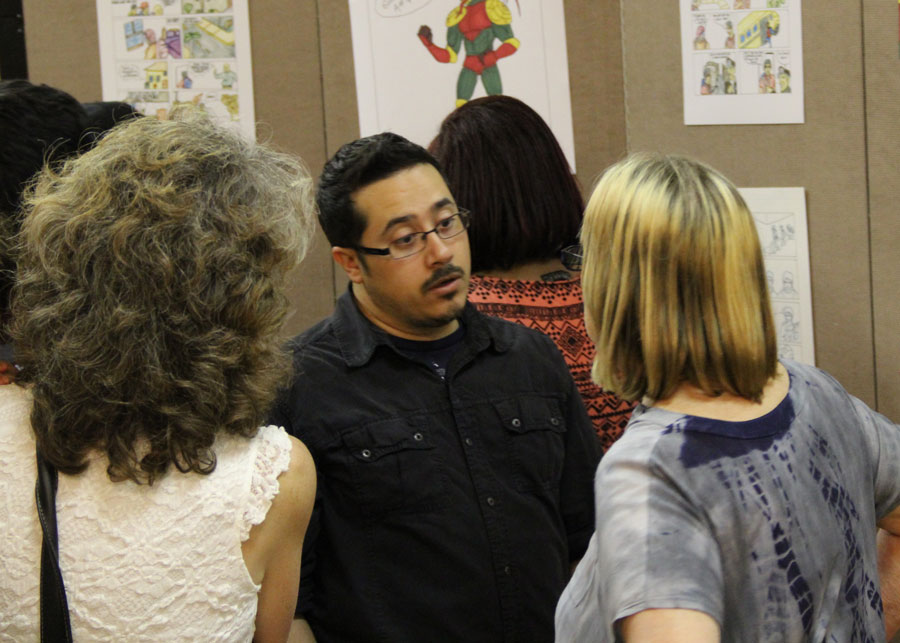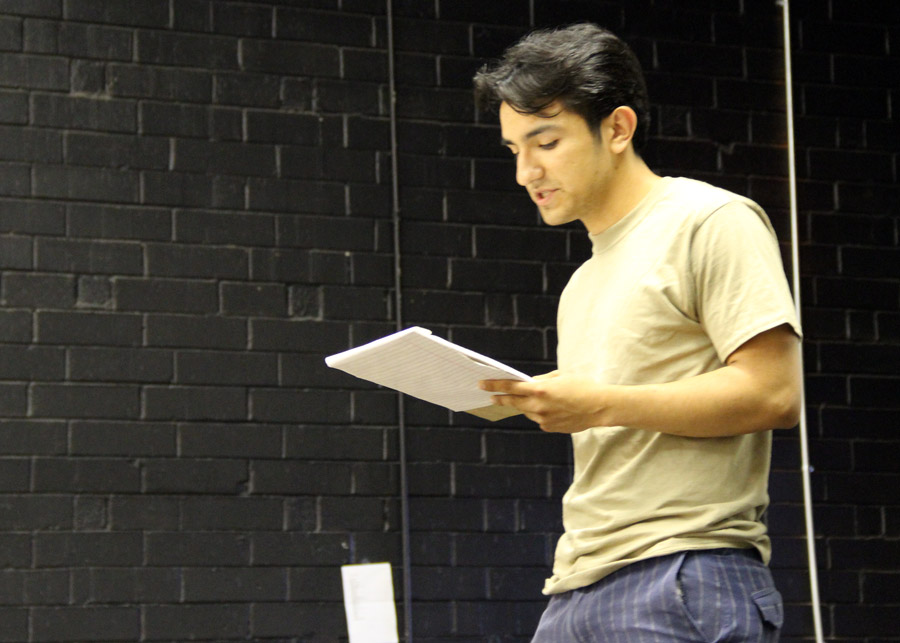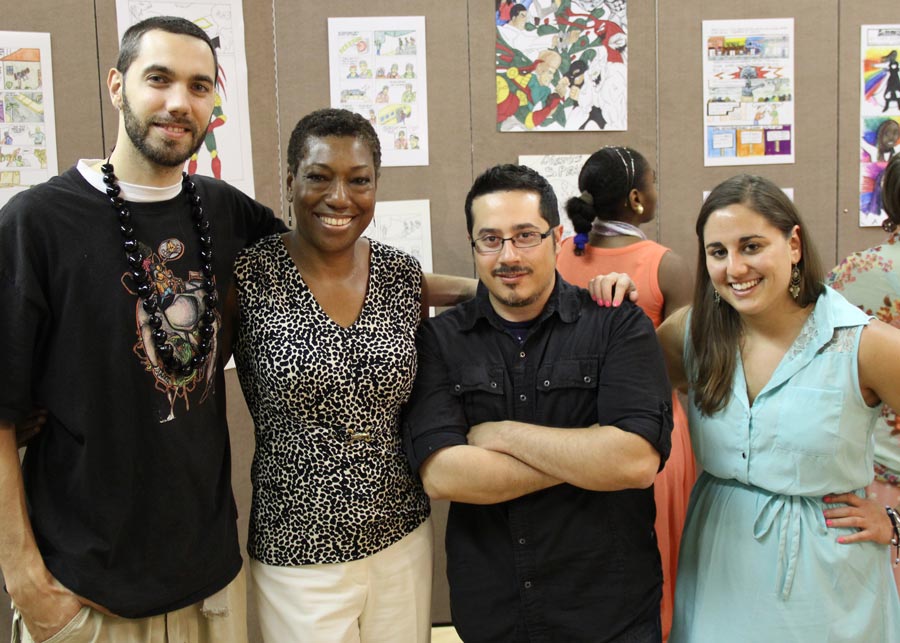 "Comics Speak!" grew out of a response to a community need for expression, discussion, and collaboration. The goal was to empower youth of color to use the arts to confront the obstacles they and their communities face on a regular basis, as well as celebrate the vibrant cultural identities they possess. The project provided space and instruction for these youth to connect and identify these issues, by using both visual art and spoken word as a means of communicating with the community at large. The project was an extension of two earlier community workshops conducted by Chapel Hill's Sacrificial Poets that identified a desire for an artistic means of expression for the teens that was positive and identity-affirming.
1 & 2: Project organizers Kane Smego and Luis Franco, partner organization leaders Pat Parker of The Ella Baker Women's Center for Leadership and Community Activism and Amy Fisher of NC Dream Team, and the whole "Comics Speak!" youth team.
3: Students Isrieal Settles (center) & Jose Portillo (right) answer questions about their comics
4: Student Mashallah Salaam explains her artwork to her fans
5: Jaime Perez & Gabriel Garcia with their artwork
6: Students Jasmine Farmer & Gerardo Alvarez-Ariza with their artwork
7: Artist Luis Franco discusses the exhibition with attendees
8: Marco Cervantes performs a spoken word poem
9: Poet Kane Smego, Pat Parker of The Ella Baker Women's Center for Leadership and Community Activism, visual artist Luis Franco, Amy Fisher of NC Dream Team
Photos by Wagon Wheel Arts Promotion and Chapel Hill Public Arts.