Spring into action and be part of local fun-filled events set to take place this April. What could be better than a town coming together to experience cultural diversity, art, music, nature, food and some good family fun?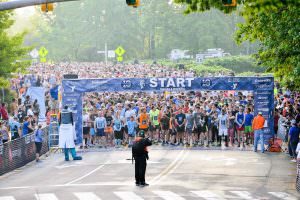 Mark your calendar for "The 11th Annual Tar Heel 10-Miler & Fleet Feet 4-Mile Run." Set for Saturday, April 21, at the Bell Tower in Chapel Hill. The fun begins at 7:15 a.m. Take a tour through beautiful Chapel Hill on a route that showcases the UNC campus and Chapel Hill's historic downtown. As an additional feel-good boost, the event will benefit the UNC Lineberger Comprehensive Cancer Center and the Chapel Hill-Carrboro YMCA's "We Build the People" campaign.
For those interested in displaying team building and leadership, teams are welcomed to compete in the Tar Heel Double-Down 14-Mile Challenge, also beginning at 7:15 a.m., which is intended to credit local organizations that best embody a commitment to a healthy lifestyle. Teams must cross the 4-Miler line by 8 a.m. in order to go on to the 10-Miler for a chance to receive a corporate trophy with custom engraving, a full-page announcement in the June issue of Endurance Magazine and the title of "Fittest and Fastest Company."
The next four events, all scheduled on April 22, will fill the streets with joy, beauty and attention-grabbing aromas that you won't want to miss indulging in.
Taking place at the Hillsborough Visitors Center, found at 150 East King Street in Hillsborough, is the "Art in the Heart of Hillsborough" exhibition. Wandering locals will have the chance to enjoy over 40 art vendors, hear live music and taste excellent food and drink from all around town.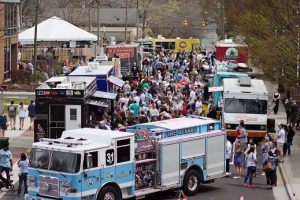 If it's new culinary experiences you're after, prepare to wow your taste buds on Rosemary Street in downtown Chapel Hill! "Rodeo on Rosemary" will host 15 of the area's best food trucks to serve exquisite cuisines to locals of all ages from noon to 4 p.m. Taste test samples and purchase full-size shareable dishes while listening to The Raleigh Rockers and playing mini golf and other fun games. The best part? Parking will be free.
Happening at Southern Village on the Village Green is "Arts on Market," a biannual celebration featuring local and regional artists, artisans, sculptors, woodworkers and bakers that starts at 2 p.m.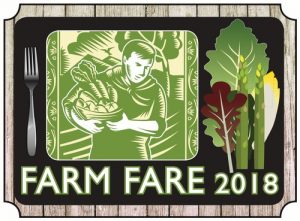 Last, but not least, help commemorate farm-to-fork businesses at the "2018 Farm Fare Expo" located at The Barn at Lloyd's Dairy, 226 North Lloyd's Dairy Road in Efland, from 4 p.m. to 7 p.m. Tickets cost $45 per person; $10 per child 12 years and younger. Enjoy small food plates and samples while being entertained by one of the area's favorite bands, Tea Cup Gin. Proceeds will benefit Orange County Schools.
Just as the warmer weather is right around the corner, plan on making memories with family and friends by being a part of what it means to live in a vibrant and welcoming town.