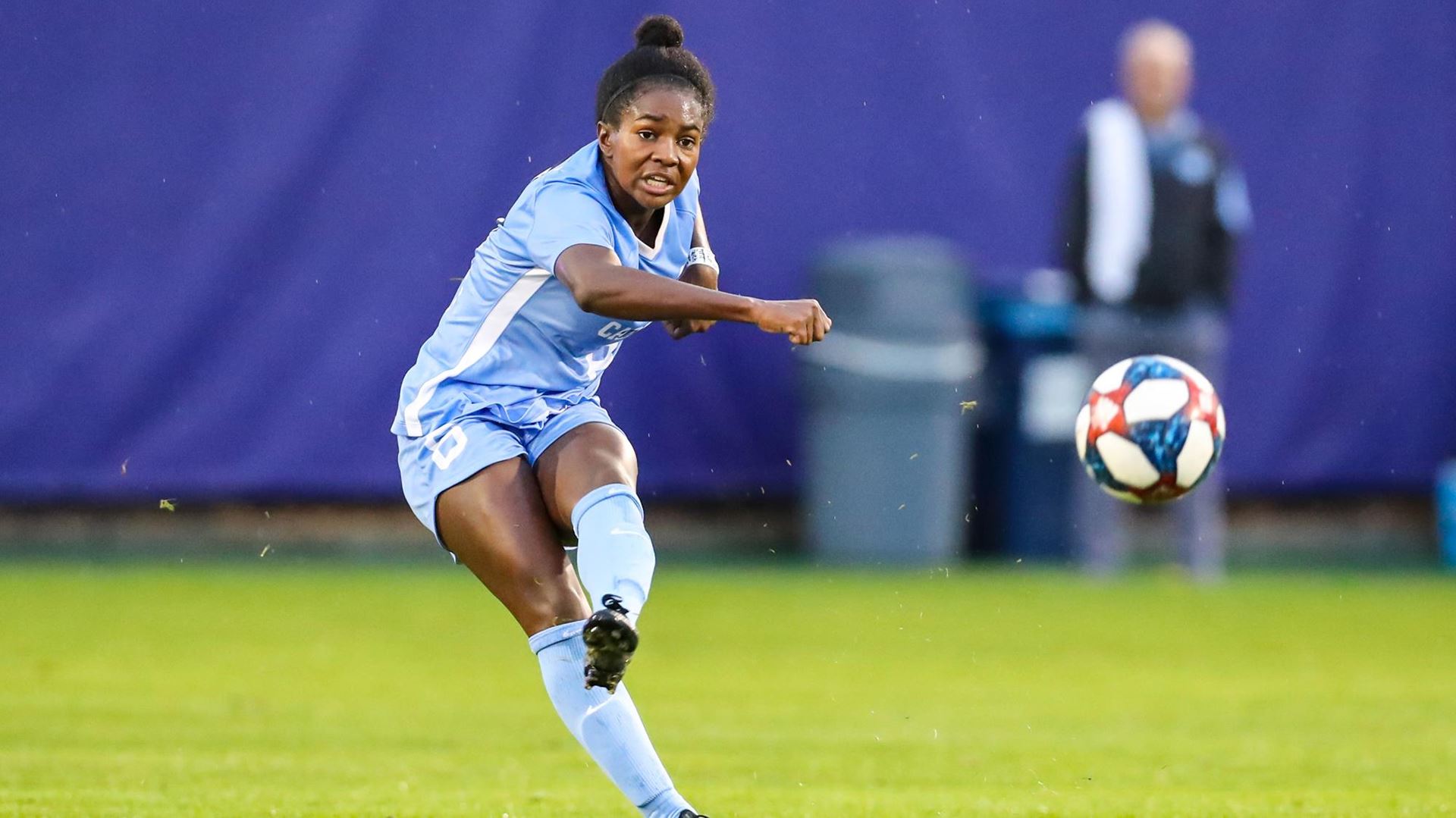 An impressive showing by the second-ranked UNC women's soccer team on Sunday in Seattle moved the Tar Heels to 4-0 early on in the 2019 campaign–with head coach Anson Dorrance's team putting together a final scoreline to fit the occasion, defeating the Portland Pilots 4-0.
The game was played as part of the four-team Husky Invitational hosted by the University of Washington, a team UNC beat 3-2 on Friday.
Sophomore Brianna Pinto had two assists on Friday and was one of four Tar Heels–along with Isabel Cox, Rachel Jones and Alexis Strickland–to score a goal against Portland. For her efforts, Pinto was named the Husky Invitational's MVP.
Sunday's game saw Jones strike first in the 28th minute, while the Tar Heel defense clamped down for its third shut out of the season. Portland managed only two shots entire game compared to 21 for the Tar Heels.
Up Next:
UNC will look to make it five consecutive wins when it meets LSU on Thursday in Durham as part of the Duke/Nike Classic.
Photo via UNC Athletics