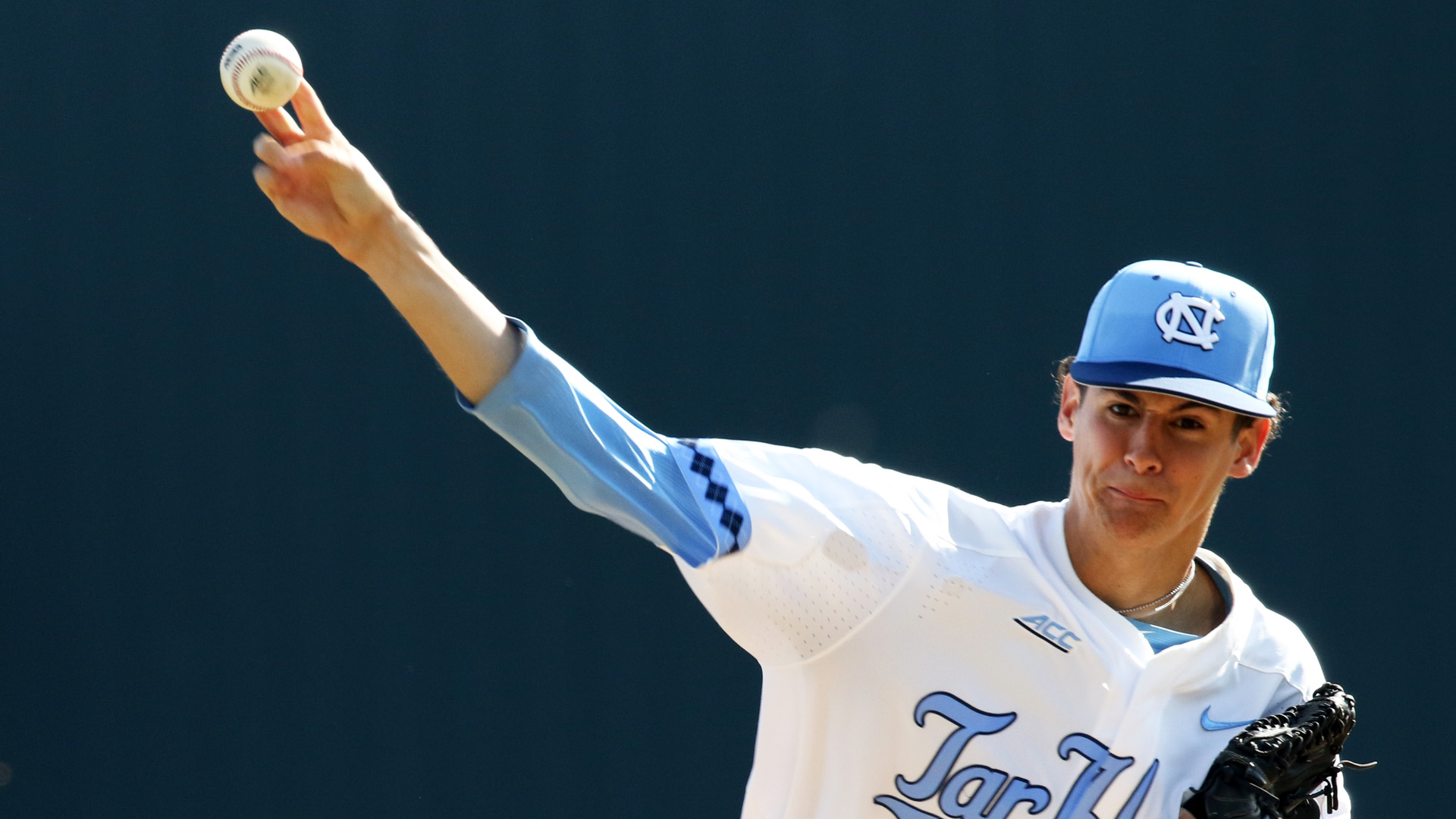 Just a day removed from the UNC baseball team putting on its best offensive performance of the year in a 15-3 victory over Pittsburgh, sophomore right-hander Austin Bergner made sure that kind of effort wouldn't be necessary on Saturday.
Bergner struck out 12 Pitt hitters across eight shutout innings, as the Tar Heels rolled to a 4-0 victory at Boshamer Stadium–clinching the weekend series in the process.
Pittsburgh fell to 11-6 this season with the loss, including a 1-4 record in ACC play.
It was the second shutout posted by the Tar Heels in their last four games, after winning 1-0 against North Carolina A&T this past Tuesday.
Senior infielder Zack Gahagan's single in the bottom of the first inning drove in Kyle Datres, and proved to be the difference on the scoreboard by the end of the night.
UNC (11-8, 3-2 ACC) also received two RBIs from Kip Brandenburg–one in the fifth inning and another in the sixth–and another from Dallas Tessar following a perfect bunt attempt in the sixth frame that left the third baseman without a play on the ball.
With the Tar Heels comfortably ahead entering the ninth inning, the decision was made to take out Bergner in favor of Preseason All-American closer Josh Hiatt.
Hiatt then slammed the door shut, as he usually does, to seal up the UNC victory.
Up Next:
The Tar Heels will go for the sweep over Pittsburgh on Sunday, with first pitch set for 1 p.m.
Photo via Joe Bray (UNC Athletics)