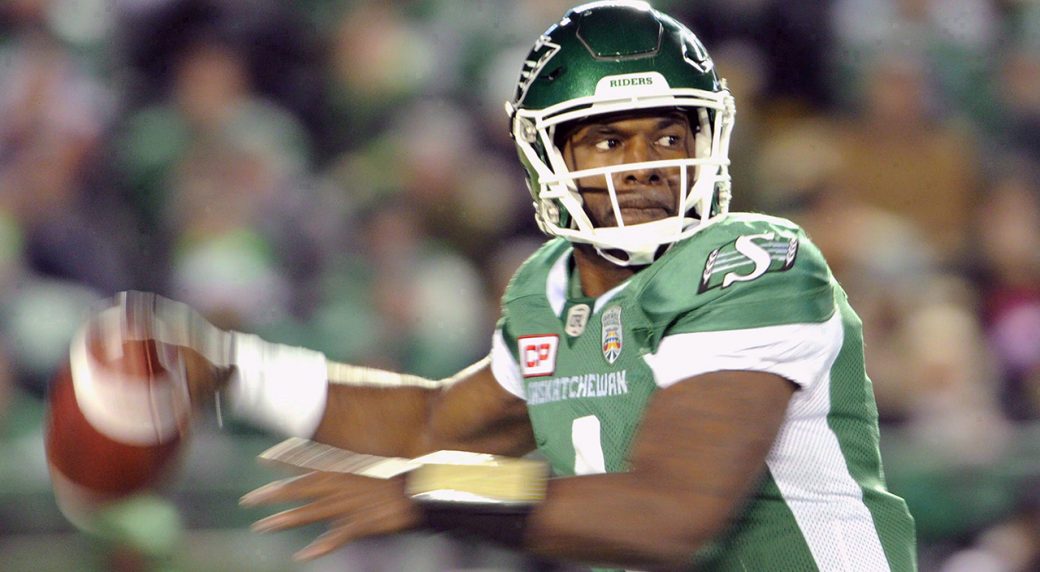 Former UNC standout quarterback Darian Durant announced his retirement from the Canadian Football League on Friday, after 12 highly-successful seasons.
A four-year starter for the Tar Heels from 2001-2004, Durant would go on to make three appearances in the Grey Cup–the CFL's version of the Super Bowl–while leading the Saskatchewan Rough Riders, winning the title in 2013.
Later in his career, he moved on to play for the Montreal Alouettes. At the time of his retirement Friday, Durant was the projected backup quarterback on the roster for the Winnipeg Blue Bombers.
Durant posted totals of 31,740 passing yards and 167 touchdowns in 174 CFL games (128 starts) across 12 seasons. His passing yardage total ranks 14th all-time in the CFL record book.
He announced his retirement on his official website.
"To CFL, my former teammates, coaches, and to all the guys I've battled against over the past 12 years: I just want to say thank you," Durant wrote on his website. "Thank you for helping me develop into the man I am today. So many life lessons have been learnt throughout this football journey. With that being said, I have decided to retire from football.
"I have some opportunities away from the field that will allow me to transition smoothly into the next stage of my life," he added. "I also became a father earlier this year and I being able to see my daughter grow up day-by-day has played a big part in this decision."
Photo via Mark Taylor (Associated Press)