Welcome to "Making a Splash" with Goldfish Swim School of Chapel Hill!
Every month on 97.9 The Hill, Brighton McConnell is joined by a member of the Goldfish team for a conversation about building confidence in kids, in and out of the pool. This month, listen in for a conversation with Danelle Alex — owner of Goldfish Swim School, along with Kiara Ruth and her son Miles!
"So I think one of the things that I've realized over time is that learning how to swim is actually a life skill," said Kiara Ruth. "Just like if you were eat, learning to walk, or you were learning to hold a spoon — swimming has to become a life skill for us. I think, as a Black mom, it was important for me to be able to step away from the pool. Not to leave him there, but just kind of know that with the foundation that Goldfish has lay for him, that he can swim."
Kiara and Miles are Goldfish members, and Kiara is an advocate for ending stereotypes surrounding BIPOC in swimming — specifically, changing the conversation around learning to swim, in Black and brown communities.
"My story kind of just starts from being very young and not having access to a pool in my community," said Kiara Ruth. "There were so many myths, like, 'Hey, don't get your hair wet,' or, 'if you get your hair wet or you go swimming during the summer, your hair will fall out.' A lot of those myths and misconceptions kind of matriculated over into my motherhood … I kind of made him afraid of the water, just because of all the things that I had experienced. Like, 'don't get too close to the pool you might fall in and drown. Over time I kind of had to let go of those myths and misconceptions so that he can be free to learn how to swim."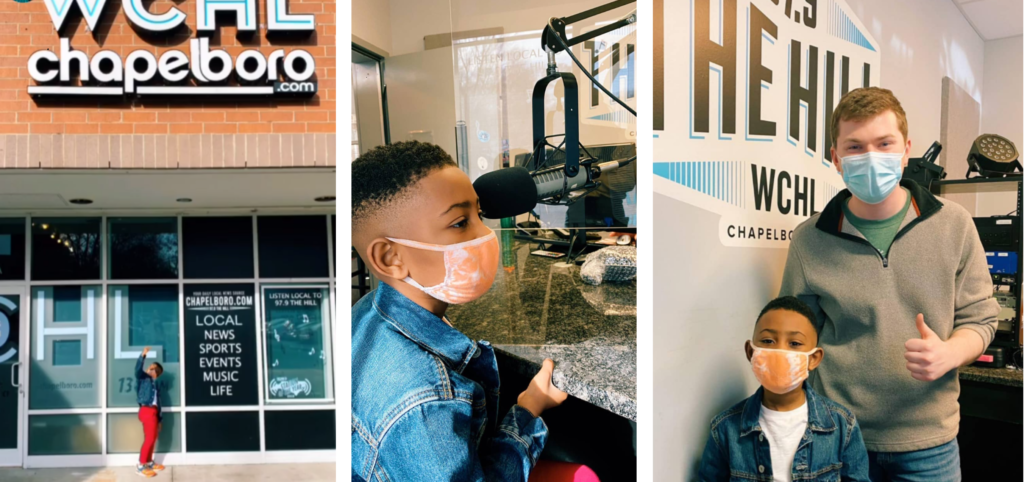 Click the button below to hear Brighton, Danelle, Kiara and Miles' full conversation about learning to swim at Goldfish, as well as finding positivity and inclusion in the pursuit of learning a life skill.
To learn more about Goldfish Swim School, visit their website and follow along on their Instagram page. Tune in to "Making a Splash" on the first Friday afternoon of each month with Brighton McConnell and a member of the Goldfish team!

---
---
Chapelboro.com does not charge subscription fees. You can support local journalism and our mission to serve the community. Contribute today – every single dollar matters.