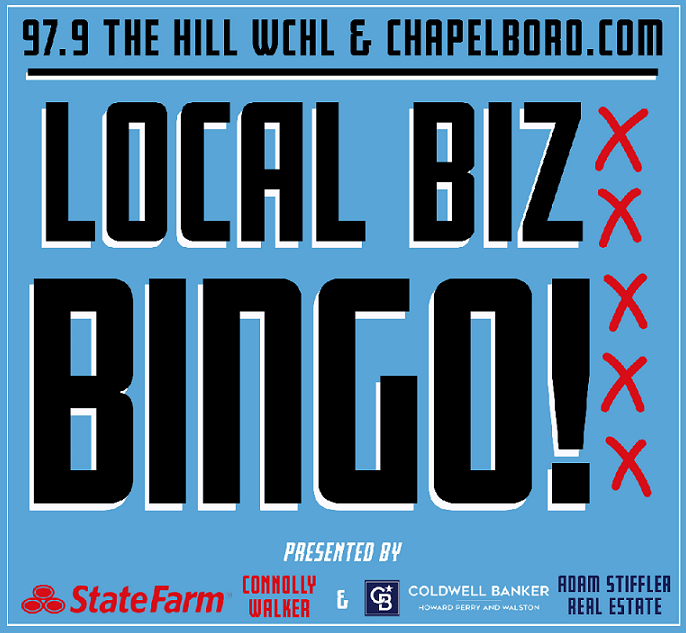 Looking for a fun way to support businesses in our community?  Wish you could win big by ordering takeout or shopping online?  97.9 The Hill and Chapelboro.com have teamed up Adam Stiffler Real Estate and Connolly Walker State Farm to bring you Local Biz Bingo – a way to get rewarded when you visit local restaurants and shops for your food or essential items, while observing stay-at-home and social distancing measures.
How it Works:
Choose one or more BINGO cards below and support some or all of those businesses at least once between April 30th and June 5th, 2020.  **That's right – we extended the deadline by one week!**
Cross out the BINGO squares and write the dates of your purchases on the card.
(Optional) For each restaurant or shop you support, snap a pic of your purchase and post it to social media with #LocalBizBingo
How to Win:
To get BINGO complete 5 consecutive squares horizontally, vertically, or diagonally.  When you've done that email a picture or scan of your completed card to info@wchl.com (or mail it to WCHL at 201 S. Estes Drive, Suite C6A, Chapel Hill, NC 27514).  
You will be contacted for more information so that your prize pack can be mailed to you.
What You Win:
An exclusive prize pack featuring gift cards from Chick-Fil-A, Chapel Hill Restaurant Group, and 97.9 The Hill and Chapelboro.com swag!
There are so many ways to participate in Local Biz Bingo – you can order takeout or delivery, curbside services, purchase gift cards, make a donation, purchase something online, get your car serviced, and much more!  If you have any questions about specific specials being offered or ways to help send us an email at info@wchl.com.
Because we have so many wonderful local businesses those represented in Local Biz Bingo were selected based on their recent partnership status with 97.9 The Hill and Chapelboro.com.
Special thanks to our local business sponsors: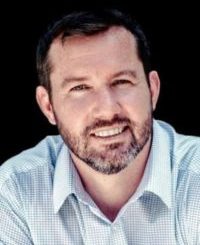 Adam Stiffler
Realtor - Coldwell Banker Howard Perry and Walston
Chapel Hill, NC
Call or Text: (919) 619-1127
My family and I moved to Chapel Hill in 1996 when I was 12. Chapel Hill is my home. With 24 years of unique knowledge about the area, I am able to fully understand my clients needs and desires when listing or buying a property, while providing the full service and support of Coldwell Banker Howard Perry Walston. When I began as a Realtor, I used
Chapelboro.com
for local news and events which helped me to engage the community and utilize the webpage as a positive source for information about the changes taking place in our community and I still do to this day.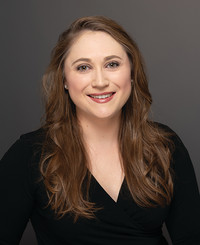 Connolly Walker
State Farm Insurance Agent
Chapel Hill, NC
Connolly Walker is a State Farm Agent serving Chapel Hill and Chatham Counties. She is a North Carolina native, and a proud UNC alum who graduated from the Hussman School of Journalism and Media. She's been with State Farm for 5 years, and recently opened her own agency in Chapel Hill. Connolly and her team strive to provide an insurance experience like no other, especially during these strange times. Connolly is proud to support Chapelboro.com because she knows 97.9 The Hill WCHL is a trusted news source and believes it is the heartbeat of our local community.