To kick-off the holiday soiree season style card The Fashion Plate featured a short list of Merry-Must Haves featuring burgundy, sparkle and statement pieces. Ladies, got you covered! Guys, now it's time to throw some suggestions your way.
There's still plenty of potential parties left to attend: your office's holiday open house, the in-laws' annual shindig and your best bud's bash to break in the New Year. Finding time to fit every event into your schedule can certainly stress you out, but planning your party attire shouldn't. There's a fine line between looking festive and dressing dorky, and The Fashion Plate is here to make sure you don't cross it. Incorporate these three tricks into your wardrobe, and you'll look relaxed and cool all Yule.
Don't Be Afraid of Color
As a men's style coach, I always encourage infusing color as a new wardrobe twist. A pop of color in a rich hue like forest green, deep purple or warm burgundy is an easy way to make a subtle statement at any event. If you're looking to specifically incorporate holiday colors into your outfit like red or green, try opting for one or the other but not necessarily both. Sport a Robert Graham button-down shirt with a colored collar and cuffs. (One of my favorite shirt designers!) Or don a neutral oxford with a hint of color on the sole and laces like Cole Hahn's kicks. Cuff your pants to show the slightest hint of a printed sock which will elevate your stylish feet even more.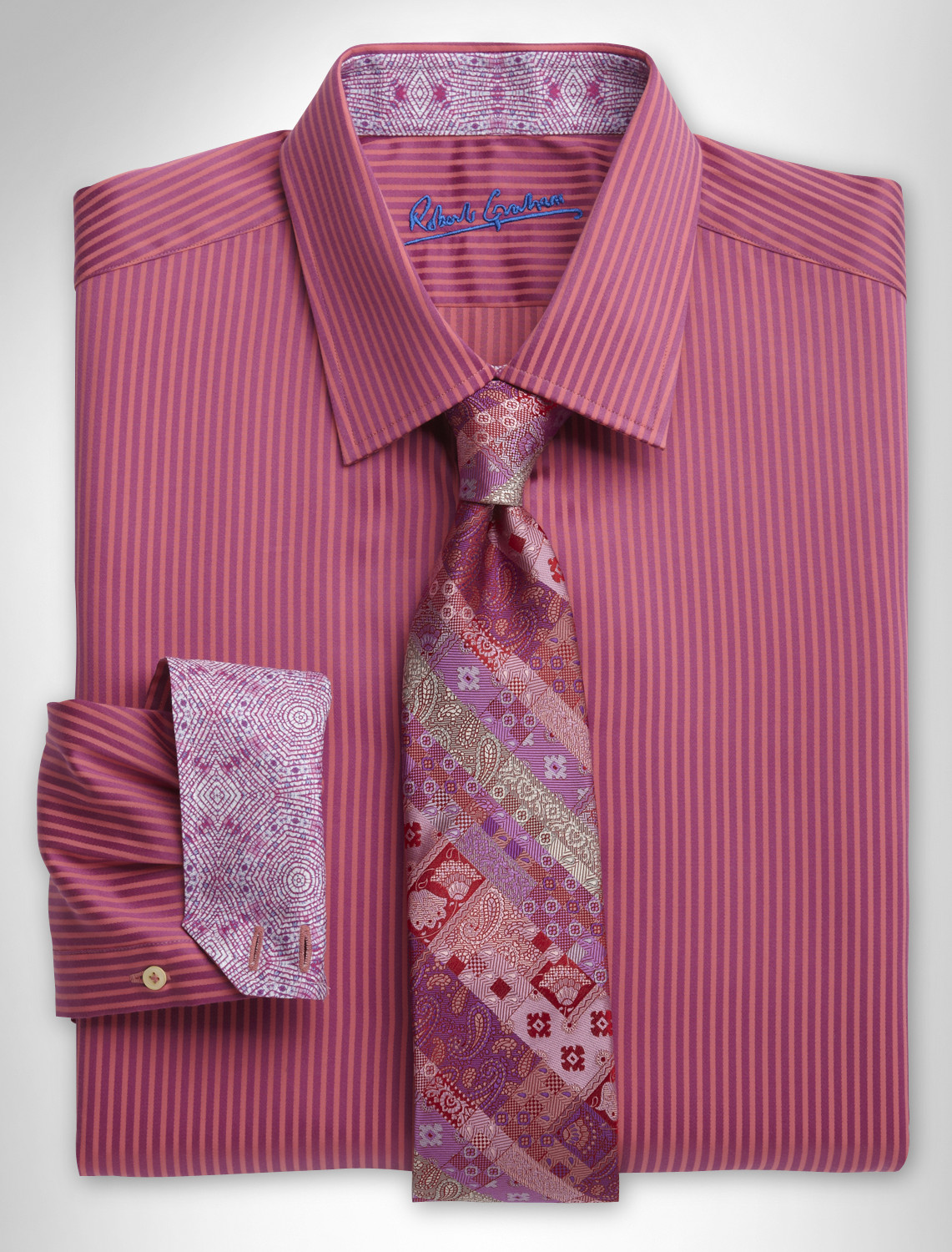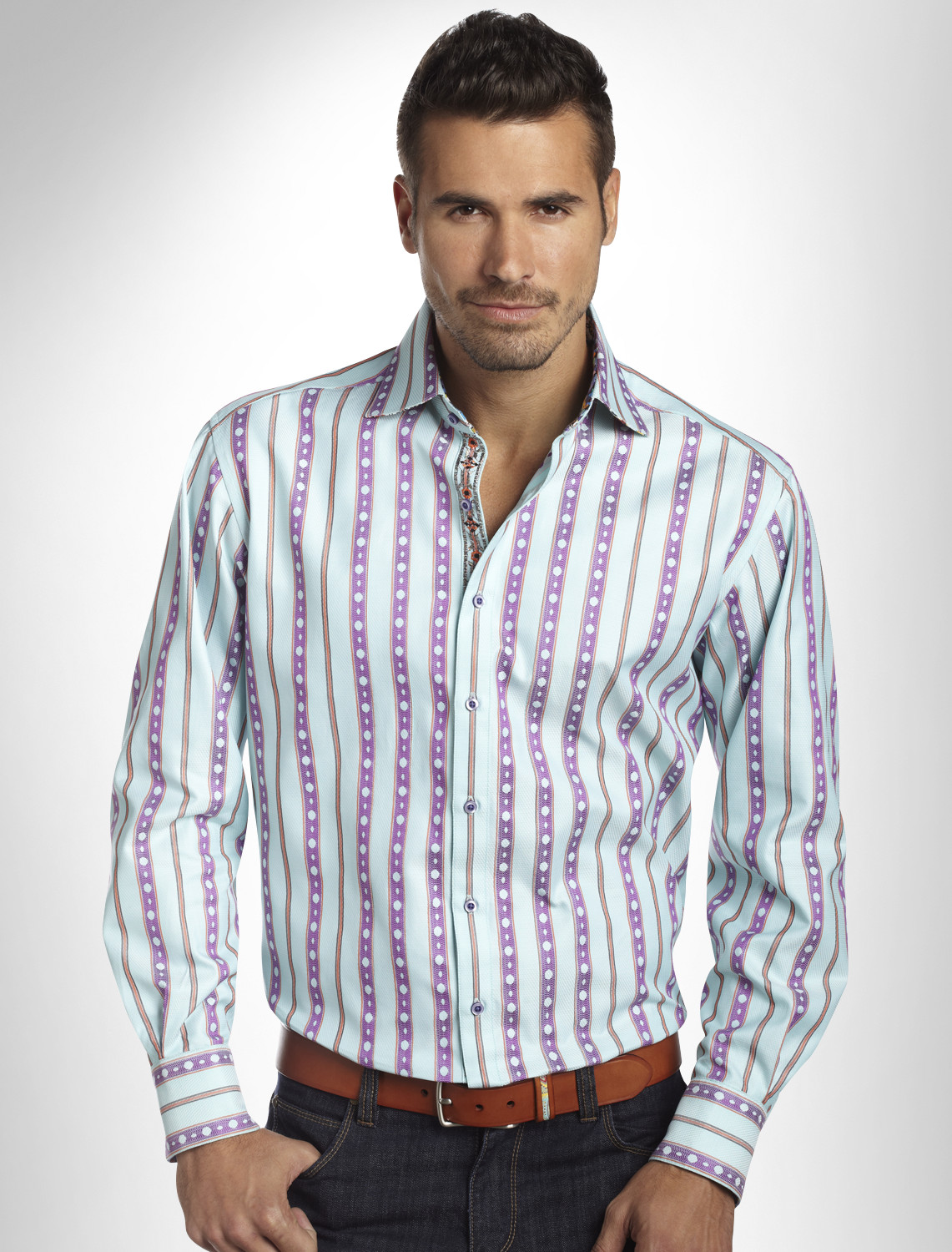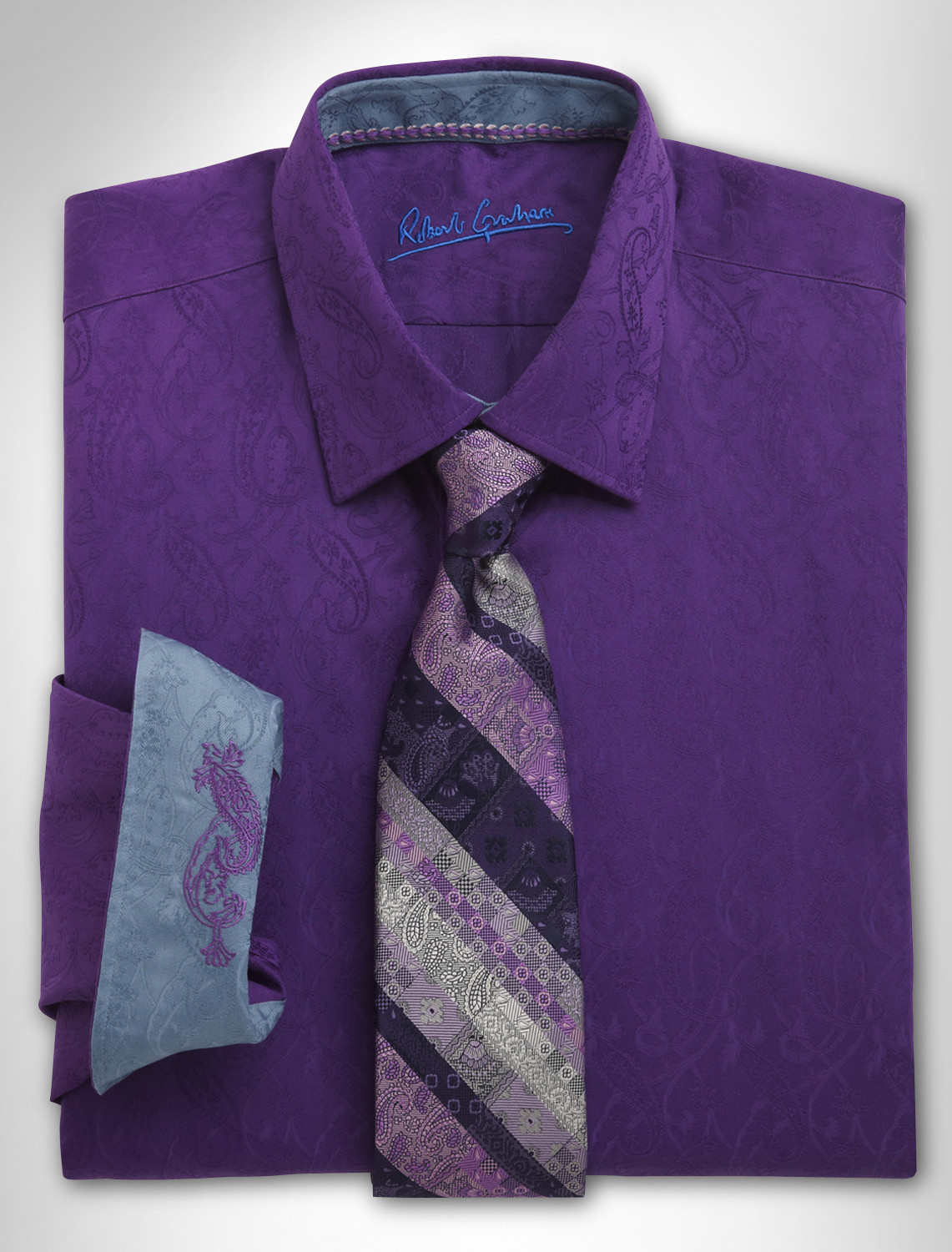 (Destination XL) (thisnext.com ) (ttp.com) (wsj.com)
 
Embrace Knits
A cashmere or wool sweater is the best way to look great while remaining cozy for a holiday outing. Why? You can easily dress it up or down depending on the situation. Wear a soft shawl collar with a grey tee for family dinner to appear casual with the relaxed fit. Then, layer with a gingham button-down underneath and top off with a festive black velvet blazer for holiday drinks with your buddies.
(Ralph Lauren, JCrew, LLBean)
 
Say Yes to Denim
Break the rule: You can wear premium denim to a nighttime occasion! Think dark wash and straight leg with minimal to no distressing and this can be your new go-to dress pant. AG Denim, Joe's Jeans and Genetic Denim and are just a few of the many premium brands on the market. Yes, premium denim is more expensive then you're used to paying but worth every penny according to many of my clients. Save your light wash and baggy jeans for a chill weekend or casual outing. A crisp, hip button-down shirt with well-polished loafers or boots will add style and sophistication to the usual laid-back feel of denim.
While attending my annual Dining Divas holiday party at a downtown Raleigh restaurant last year, I picked this random couple (above) as "best holiday dressed." He has on one of my favorite looks with dark denim, crisp button-down shirt and burgundy velvet blazer. She adds sparkle with her sequin skirt. This hip and stylish couple obviously forecasted a seasonal trend, since burgundy and sparkle rule right now!
Step out in style this holiday season and share your favorite threads below.